What does your Happy Place look like?
Take a Psyche-Selfie of your Happy Place!
Happy Place is a research-driven interactive digital art project.
With the choices you make during the experience, an artificial intelligence algorithm will create a Psyche-Selfie of your Happy Place – an artistic snapshot of your subconscious.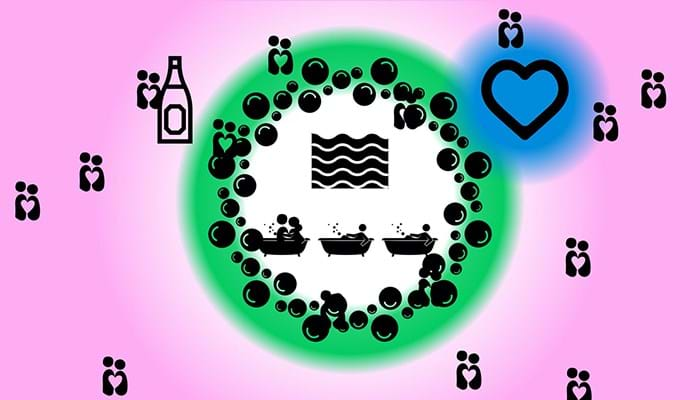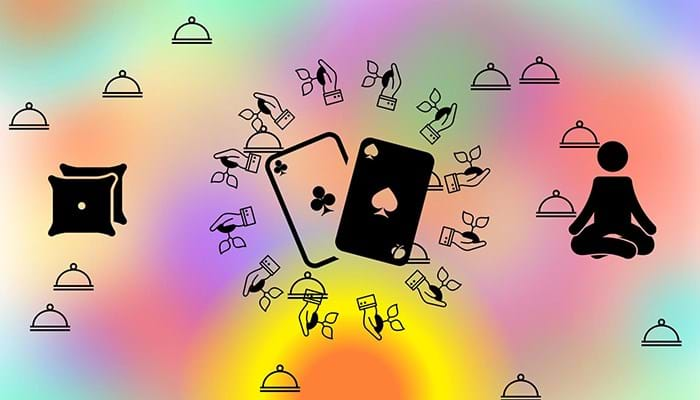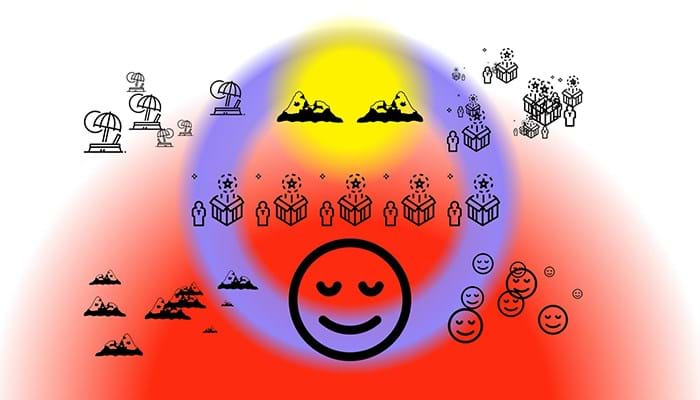 What is a Happy Place?
Whether it is a real place, a memory or an abstract state of mind, we all seek that safe space to escape to during times of stress and anxiety.
This project aims to investigate the relationship between our Happy Place, our home and our mental health – something that is currently so important as many of us are spending so much more time at home. This research is in collaboration with Birkbeck University.
How does the experience work?
You will complete a series of questions and mind-mapping exercises. The programme then combines artificial intelligence with the principles of memetic evolution – which examines how ideas evolve within a culture – to create your Psyche-Selfie.
What does my Psyche-Selfie mean?
There are many layers of meaning in each Psyche-Selfie.
Once you've created your Psyche-Selfie, read about the different aspects and how they can relate to your Happy Place.
Read more about how you can understand your Psyche-Selfie
Share your Psyche-Selfie with us on social media @MuseumoftheHome. 
Your data
Your answers help us compare responses and inform our research. All your data will be kept confidential and anonymised, stored securely and will only be used for research purposes.
---
The team behind Happy Place
Visualogical created Happy Place, in collaboration with Birkbeck University, and with software development by Say Fromage. The project was funded with the support of Arts Council England and the NEON Organization for Culture and Development.
Visualogical
Visualogical is a female founded Art-Science collective committed to creating stimulating systems of social investigation, introspection and intervention. Visualogical fuse creativity, technology and the power of the public to tackle some of the most urgent issues of our contemporary zeitgeist.
Birkbeck, University of London
Final year students from the Knowledge Lab at Birkbeck, University of London developed the artificial intelligence and data analysis software.