Saying thank you
Are you clapping on a Thursday for the NHS and other keyworkers?
Do you know anyone looking after sick people?
Are any of your neighbours isolating alone?
This photo shows Grace and her baby Arthur, she says he has spent half his life hearing us clap for keyworkers each week.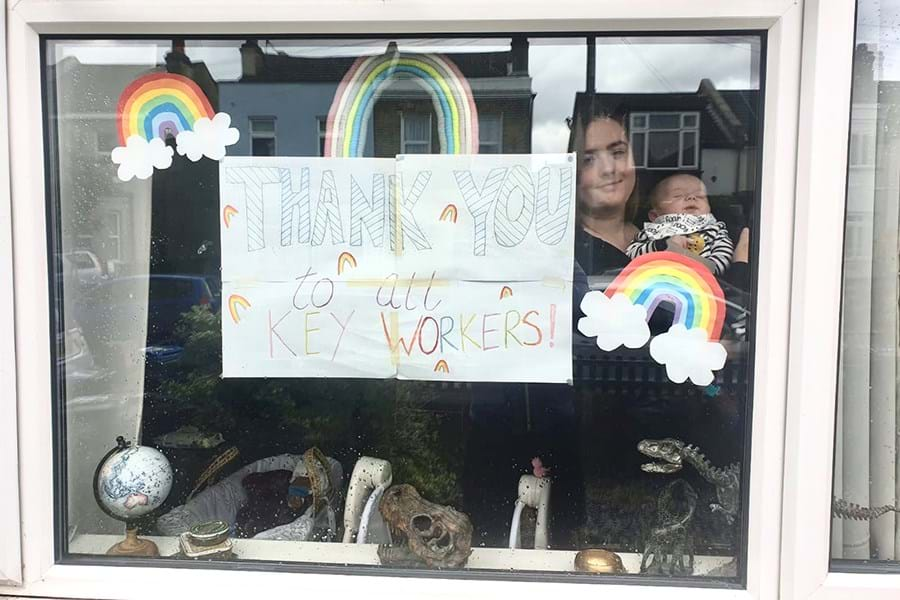 Grace and Arthur at the window, part of our Stay Home collecting project 2020
Activity
Can you create a banner to hang in your window?
What's your message of support?
How to make a paper banner
How to make a material banner