Activities for schools
We bring our handling collection to you.
Our experienced facilitators will lead interactive sessions with your students. We use real and replica objects found in the home over the last 400 years.
We can offer sessions for nursery to year 6, exploring what home life was like in the past.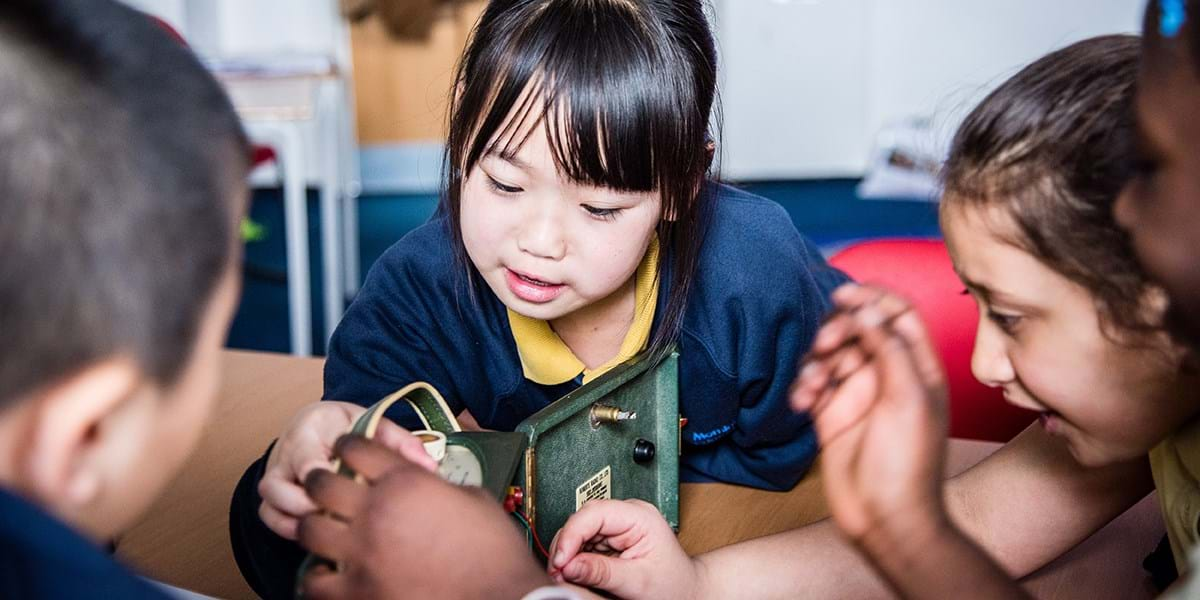 Choose a period or theme
You can choose a selection of objects by time period or by theme.
Time periods
Tudor and Stuart
Victorian and Edwardian
Mid-Century (1930s–1960s)
Modern (1960s–1990s)
Themes through time
Eating and drinking
Heating and lighting
Communication and technology
Choose type of session
You can choose Museum in Residence or one off.
Museum in Residence
All your students can experience the museum when we set up home in your school for two or three days. We deliver whole-school topics or differentiate themes for different year groups.
One off session
We bring a selection of about 10 objects (by period or theme). Each session is for one class (up to 30 students) and we arrange timings/durations around your timetable.
---
Our facilitators
All our experienced museum facilitators hold a current DBS check (available on request).
---
Prices
For schools in Hackney, Tower Hamlets and Islington. For other boroughs please request a price.
Museum in Residence
2 day residency (up to 10 classes) £400
3 day residency (up to 14 classes) £500
One-off sessions
1 session £120
2 sessions (repeated on the same day) £160
3 sessions (repeated on the same day) £200
---
How to book
Please complete our online enquiry form and we will be in touch to make a booking.
If you'd like to talk to someone first please contact the Bookings Officer: bookings@museumofthehome.org.uk or 020 7739 9893.
Please have the following details ready:
Your school name and contact details
Number of classes and students
Year group(s)
Your preferred dates for our sessions
The topic work you're wanting to link to
Which theme/period
Any additional needs of the group
For our terms and conditions including payment and cancellation policy
For our child protection policy
---
What will happen when the Museum re-opens?
When we re-open we will offer curriculum-linked sessions for schools at the Museum. And we'll continue with our outreach offer.