Festival
Almshouse 14 and Sleep: A Guided Tour
Explore sleep and rest as part of life in an 18th century almshouse dwelling.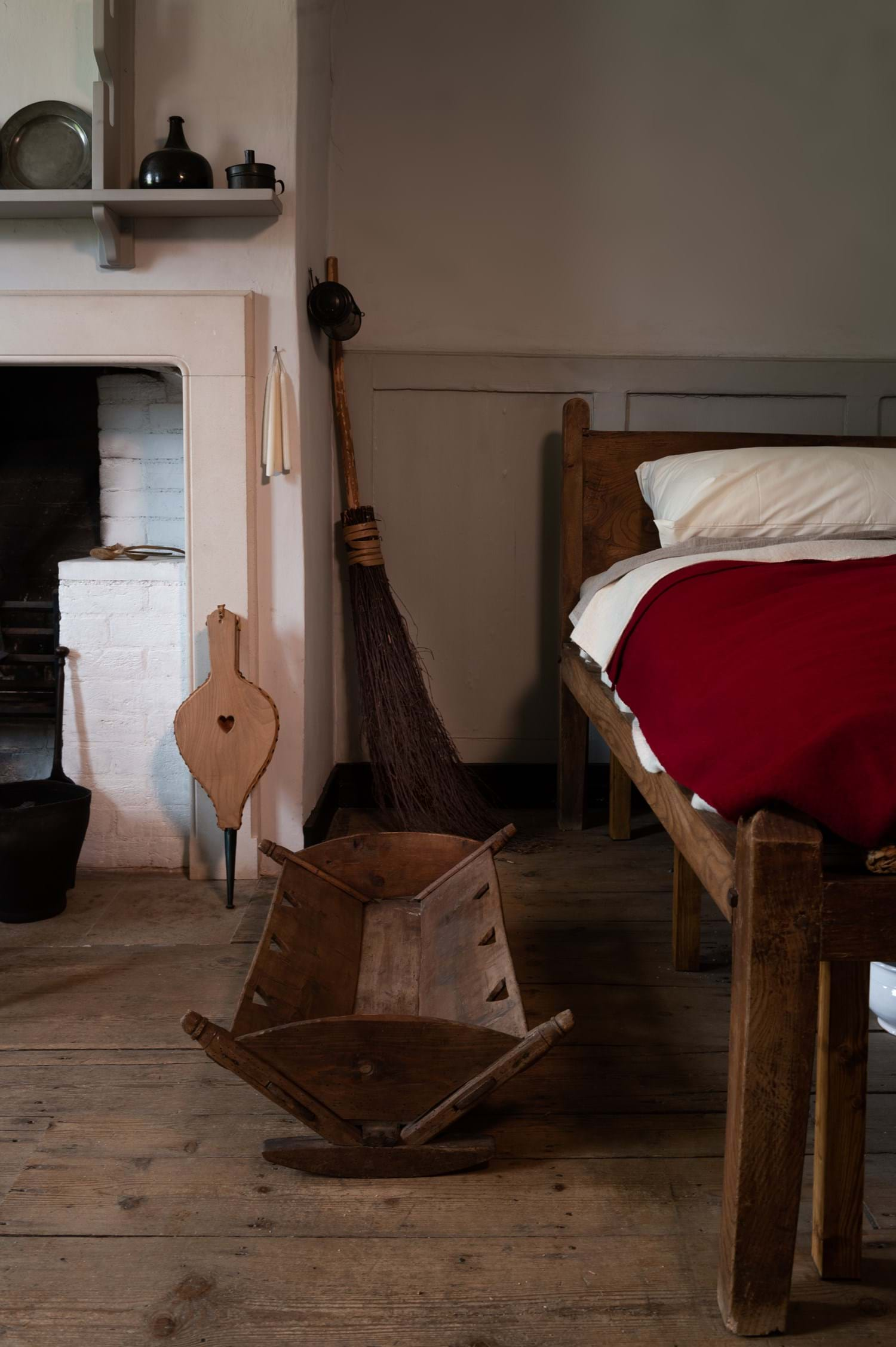 Join this interactive, multi-sensory, guided tour of our two restored rooms in Almshouse 14, where centuries ago residents lived and made home. Discover what it was like to live in Hackney 200 years ago and learn how Hackney's retired furniture makers kept warm, slept and rested in these almshouses at the time they were in operation. 
You'll see the fabrics and furniture used for sleeping and resting in the 18th century almshouse rooms, as well as objects in use in the rooms at that time, from chamber pots to a tiny wooden rocking cot. You'll learn how bed bugs, mice and the smell of candles made from leftover animal fats affected sleep and rest.  
Tours last 40 minutes and are led by curator Louis Platman, with a further 20 minutes afterwards to watch Waiting for Myself to Appear, a film by Dr. Michael McMillan. Learn more about the film here. 
Further Information 
Children are welcome to join the tour. Children's tickets are free, but everyone attending must have a ticket.
Available dates for the guided tours: Friday 22 July, Friday 19 August, Friday 30 September 2022
Unfortunately, due to the historic nature of the building, the almshouse rooms are not wheelchair accessible.  
This event is part of our Festival of Sleep, running from June through September 2022.   
---
The Festival of Sleep supports Behind the Door, Museum of the Home's Campaign for Change. Behind the Door reveals and tackles the issue of homelessness among women and families in London. 
Date
Friday 19 August, Friday 30 September 2022
Time
2pm-3pm
Cost
£6 (Children free)
Location
Almshouse 14