Families
Holiday activities: Back to nature
Join us this May half term for family activities connecting us with nature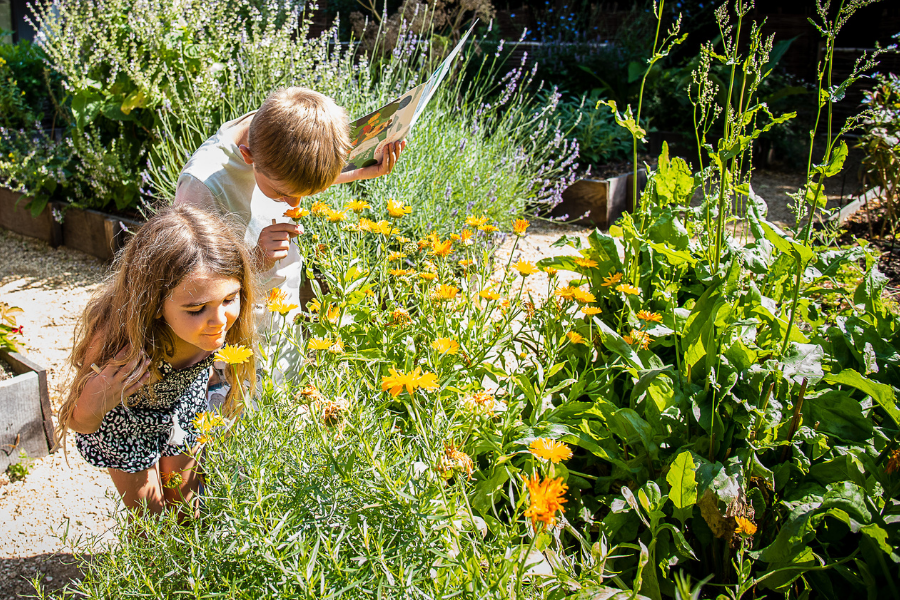 Gardens are amazing. They can help us feel calm and happy. They can help us breathe and keep healthy bodies.
Your garden might be a yard, you might have lots of space, a small balcony, or a window box. Your garden might even be a park nearby.
Wherever your garden is, join us as we explore what your garden can do. We'll be creating and connecting with nature and celebrating the natural world we find around us.
Rooted in Nature - Join artist Clare Lowe and performer and choreographer Romeo del la Cruz in our Studio for a number of hands-on activities encouraging you to take time out and appreciate the natural world around us. Activities include collage making, drawing, and an opportunity to draw from life with Romeo de la Cruz providing participants with a performance which includes costumed life drawing poses inspired by our roots in nature.
Drawing on Nature - Artist Lucy Russell will be in our Learning Pavilion, creating, making, and shaping our huge collaborative garden in drawings, collage and cut outs. Taking inspiration from our community parks, allotments and window boxes. Serious fun for all ages and abilities. Growing art from our imagination and drawing nature from life. Materials provided.
Space to Grow - Follow a trail in the gardens through time. Explore how gardens can make our lives better, in this interactive journey created by The Riandos, featuring Turly Katput.
From Balcony to Backyard: By Seleena Laverne Daye. The journey of an urban apple tree will be in our reception space ... 34 years ago Seleena's older sister planted some apple pips from an apple their Grandad was eating, into a yoghurt pot and left it to grow on the balcony of their Bradford flat. The seedling came with them to a terraced house in East Manchester, where it grew in a pot and was later planted in the backyard. It was uprooted to join them in another terraced house in North Manchester, where it laid down roots for the past 29 years. A few years ago it bloomed brightly in the spring months, shining amid the concrete around it. The journey of the urban apple tree shows that Nature is for everyone; even without a garden, green things can grow, small but mighty.
---
Please nominate us!
After your visit please consider nominating us for the Family Friendly Museum Award 2022, awarded by Kids in Museums.
Date
Tuesday 31 May, Wednesday 1 and Thursday 2 June
Time
10am to 3pm
Cost
Free, pay what you can for the performance
Location
Studio, Learning Pavilion and Gardens Through Time