Young people
Meet Pippi Longstocking
Meet the strongest girl in the world with storyteller Sofie Miller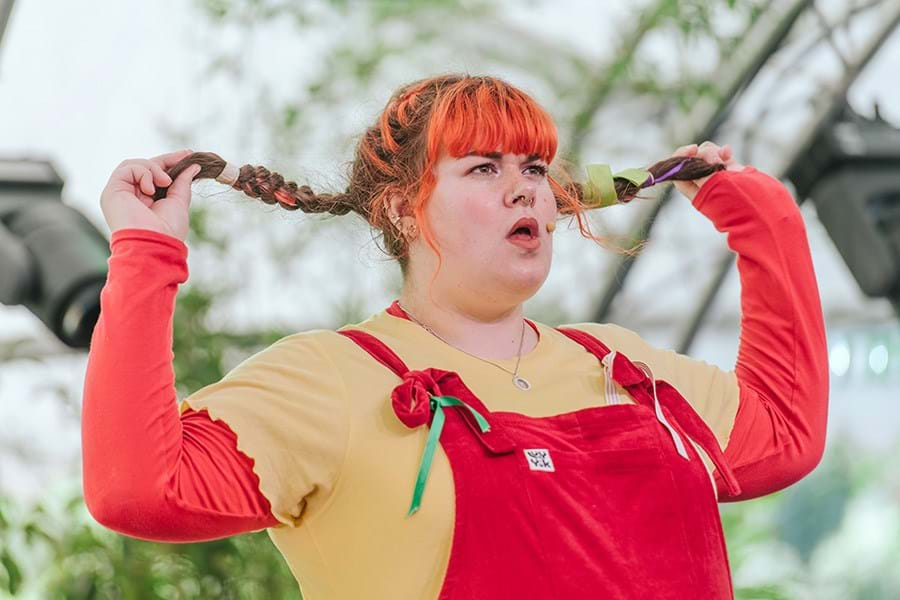 ★★★★★ DVM Theatre. 'A wonderful storytelling performance for all the family. Captivating, energetic and fun.'
★★★★★ Quaere Living. 'Truly extraordinary. See it while you can.'
★★★★ Mix Up Theatre. 'It was so fun I didn't feel like an hour had passed', Greta age 6
Nine-year-old Pippi is strong, brave and fearless. When she comes to live in her new home at Villa Villekulla with her monkey and horse, but with no parents and no rules, she brings mischief, chaos and confusion to the folk of this ordinary and traditional town – which has delighted generations of children.
Celebrating 75 years of Astrid Lindgren's much-loved Pippi Longstocking, Sofie Miller introduces her performance, The Strongest Girl In The World, to young audiences. Expect much mischief, laughter and audience interaction!
Sofie's performance is the perfect way to introduce your children to Pippi – and relive the fun yourself.
We've got lots for families to enjoy while you're with us. Visit our Christmas Past exhibition to see how Christmas decorations have changed in people's homes over 400 years – it's free and there's no need to book. You can also check out our children's area with its two colourful Christmas trees, teepee, book corner and colouring activities - and right next to that is our lunch room, to give your children their snacks, water and a little rest before you head home.
Recommended for ages 6-9
Pippi Longstocking is published by Oxford University Press, buy your copy from the Museum of the Home shop.
Date
Sunday 12 December
Time
2pm
Cost
£8 for adults and children, £7 for unwaged
Location
Studio