Families
October Half Term Family Fun
Join us for some autumnal themed activities for the final week of Pet Life exhibition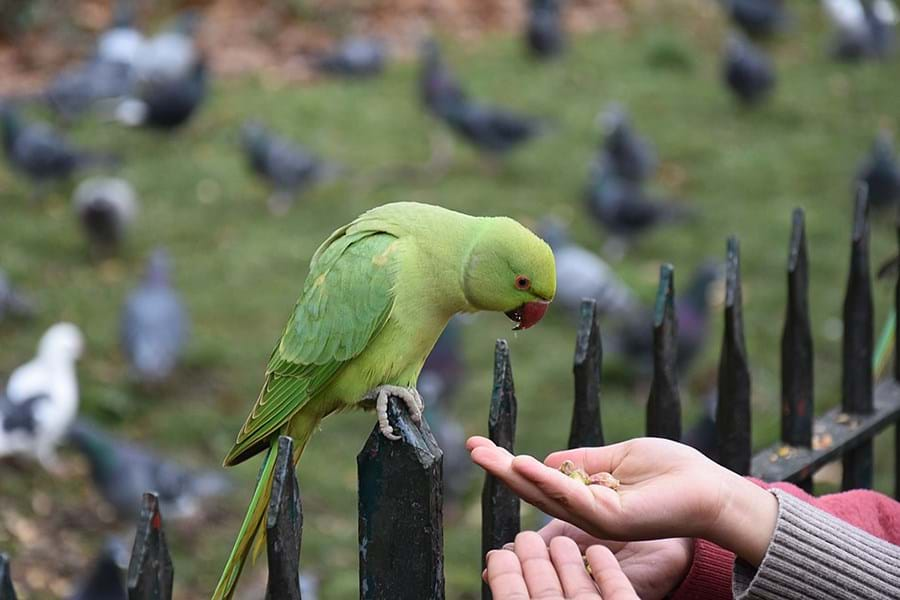 By Berrely, CC BY 4.0
Birds and Us ages 8+
Free but ticketed | 11–11.40am and 2–2.40pm | Meet at the Information Desk
Join East London Birder Matthew and animal historian Stephanie Howard-Smith for an immersive talk on how Londoners' connection with birds has changed through time.
Matthew Cunningham is an East London birder who loves to explore the connections we have with birds, even before lockdown made it cool! When he isn't out with his binoculars he can be found running themed bird walks all around the country.
Dr Stephanie Howard-Smith is a social and cultural historian of animals in modern Britain. Steph is a team member of the Pet Histories and Wellbeing Project based at Royal Holloway University of London and she has a PhD in lapdogs from the 1700s.
Spot the animals trail
Free | Pick-up 10am–5pm | Information Desk/Home Galleries
Pick up a trail from the Information Desk and help us find some curious creatures hiding in the Home Galleries.
Family Explorers ages 2 to 8
Free | Pick-up 10am–5pm | Galleries and gardens
From bug hunting in the garden to scampering through the galleries, discover playful activities for a range of ages dotted throughout the museum. From adventure trails to explorer bags, there's lots to keep the little ones busy!
Spooky Pets ages 5+
Free | Drop in 11am–4pm  | Learning Pavilion
Let's get crafty! Create your very own pet pal to protect you through the spooky season and ward off any Ghoulies or Ghosties.


Date
Friday 29 October
Time
10am to 5pm
Cost
Most activities are free, Birds and Us is bookable
Location
Across the Museum