Free
One Song
One Song explores the power of songs that connect us to our roots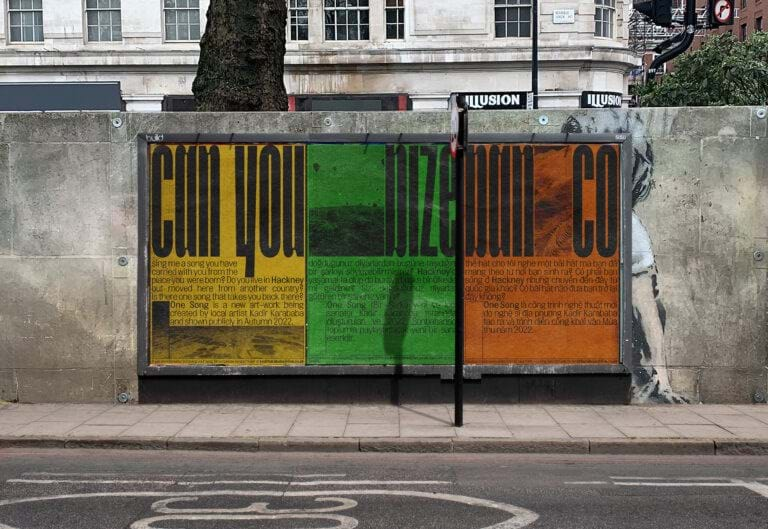 One Song explores the power of songs that connect us to our roots. 
Commissioned by Counterpoints Arts, artist Kadir Karababa will work with women from the diverse migrant communities of Hackney to build this community archive and participatory video project. 
How it works
Participants will be invited to sing one song which will be filmed, given English subtitles and become part of a large scale video installation and online archive. 
The project will explore how traditional songs are carried across borders and continents, yet remain firmly rooted in the places they were first sung. 
A series of drop in taster workshops are being held across May, and all are free to attend: 
Monday 9th May – Shoreditch Library 10:30am-12pm

Tuesday 10th May – Museum of the Home 10:30am-12pm

Monday 16th May – Shoreditch Library 10:30am-12pm

Saturday 28th May – Museum of the Home 10:30am-12pm

 
Women who choose to participate in the project will be invited to weekly sessions at the Museum of the Home in June where they will further explore the themes of the project, meet the other women involved and prepare for filming their song.  
The project will culminate in a video installation of the songs, at the Museum of Home, between 6th September and 27th November 2022.  
About Kadir Karababa

 
Kadir Karababa is an artist of Turkish heritage, born and raised in London. In 2008 he graduated from a BA in Contemporary Theatre Practice at Dartington College of Arts and has recently completed MA Arts and Place. 
His work stems from the intersectionality and complexity of identity experienced by himself and others in the UK for whom the answer to the question "who am I?" has endless possibilities. 
From 2014-2020 he was an arts teacher in Hackney schools creating opportunities for the diverse migrant communities he served by founding the Hackney Schools Arts Forum, which fostered closer relationships and new collaborations between schools and creative organisations and artists in Hackney. 
---
More information

 
For more information about the project, including how to participate, please contact tom@counterpointsarts.org.uk 
Here's the One Song page on the Counterpoints Arts website - https://counterpointsarts.org.uk/one-song/  
One Song is supported by Hackney Council's Shoreditch and Hoxton Art Fund, created from a levy on developers to support arts and culture programmes that bring different communities together. 
Date
Tuesday 10 May and Saturday 28 May, 10.30am to 12pm
Time
10 May 2022 10.30am to 12pm, and Saturday 28 May 10.30am to 12pm
Cost
Free
Location
Museum of the Home