Festival
Sleepy Time Baby Massage
A relaxed introductory session to baby massage techniques focused on rest, relaxation and confidence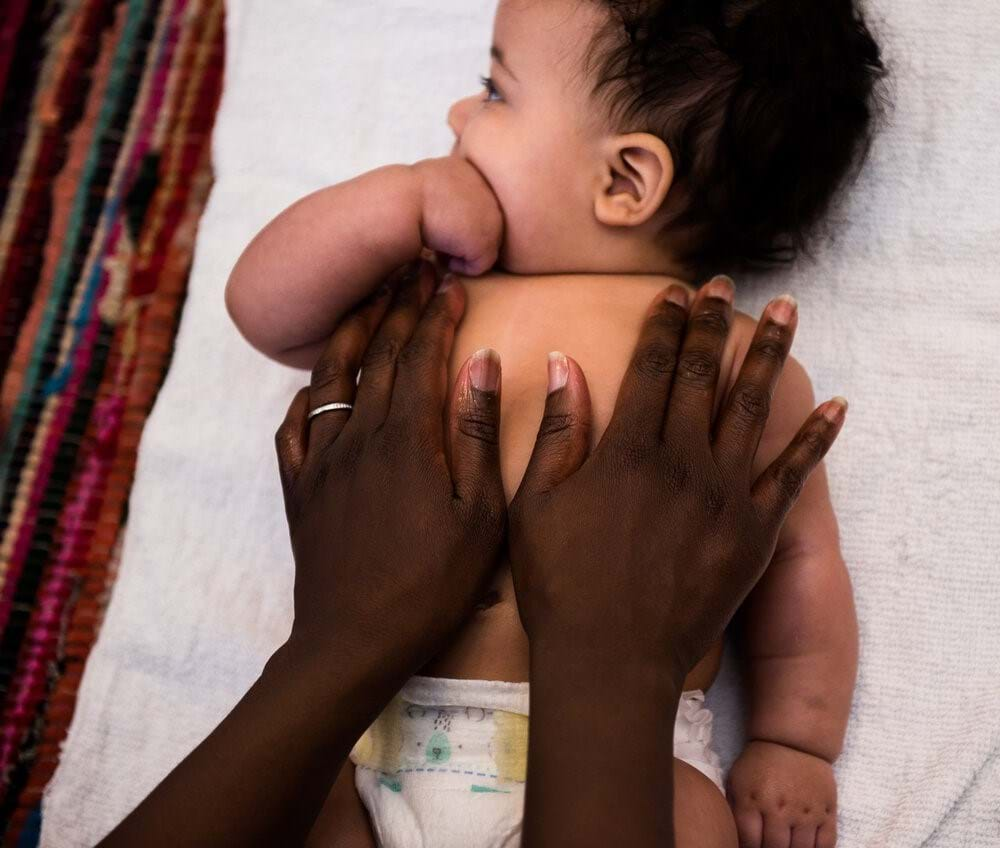 Aimed especially at new parents, this introduction to baby massage will teach you simple techniques to help you and baby feel more rested, relaxed and confident. Baby massage has been found to encourage deeper, longer sleep and can form part of a good bedtime routine.  
The aim of the class is to not only teach you the massage moves, but to also give you a deeper understanding of the benefits of each move and how to make the most of them. You'll leave this baby massage class feeling confident to continue practising at home. You'll be able to continue using your skills for as long as baby enjoys it – which could be years! 
The sessions are led by Casey Downie, an experienced maternity nurse, nanny, play leader, baby massage and baby yoga instructor. The class is most suited to babies aged 8 weeks to 8 months old. Casey will guide you through easy-to-learn massage routines for an accessible, relaxed introduction to baby massage.
Please bring to the class some food-grade, organic massage oil (sharing oil available), a changing mat to lay baby on, a towel and a blanket to keep baby comfortable and warm. 
Please note that we do not recommend taking part in both our baby massage and baby yoga classes in the same morning.
This event is part of our Festival of Sleep, running from June through October 2022.
---
Festival of Sleep supports Behind the Door, Museum of the Home's Campaign for Change. Behind the Door reveals and tackles the issue of homelessness among women and families in London. 
Date
Tuesday 16 August, Wednesday 24 August 2022
Time
11.30am-12.15pm
Cost
£10 (one adult and one baby)
Location
Studio