Special
The Nodey Process Screening x Afterparty
The UK's first film screening of The Nodey Process followed by a discussion on arts & creativity in the Vietnamese diasporas with guest panelists. The afterparty will feature an exciting line-up of ESEA artists Rahel, ONY, ĀN JÍ, and Phambinho.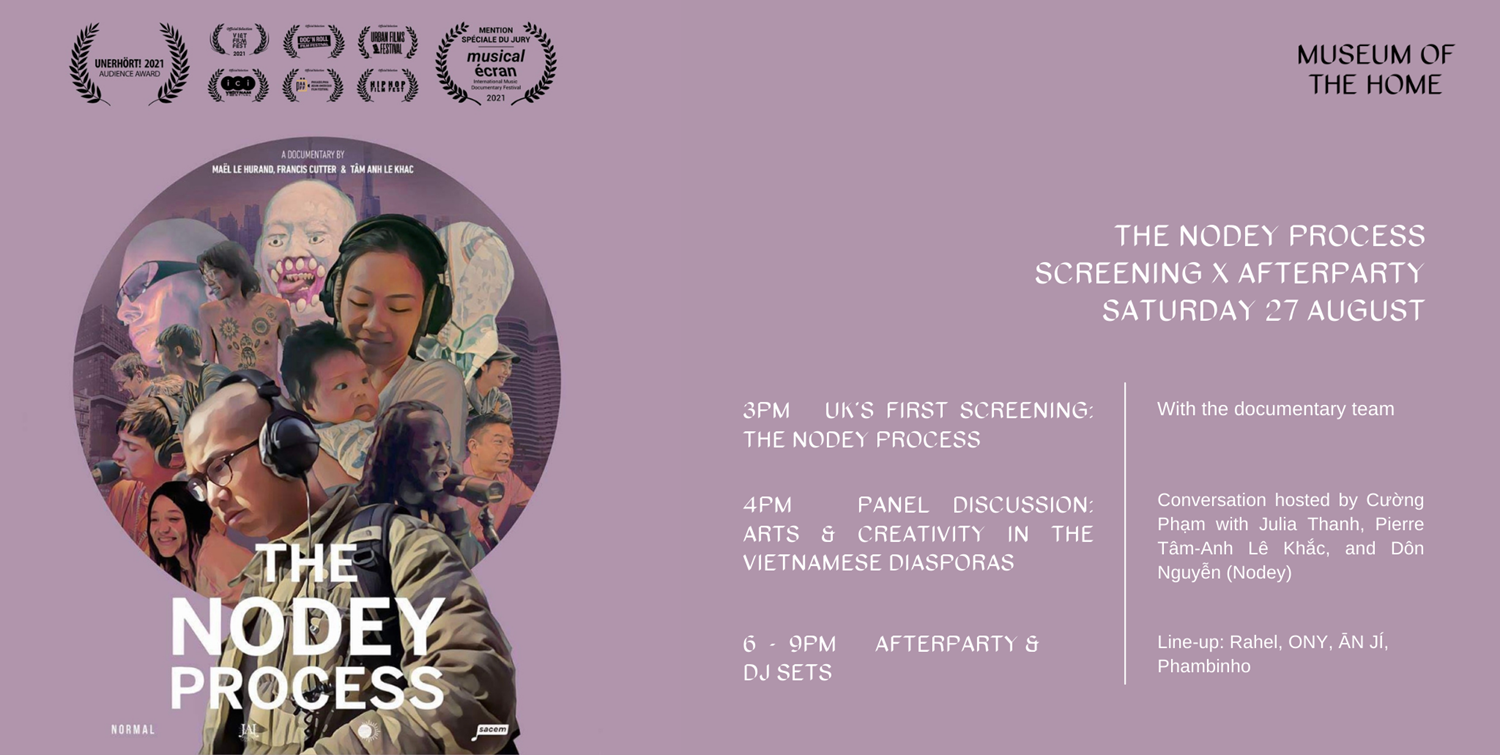 First UK Screening: The Nodey Process
Join us for the UK's first screening of The Nodey Process, a documentary tracing the evolution of the French-Vietnamese music producer and hip-hop artist Dôn Nguyễn, aka Nodey. His work, including the single Đôi Khi, fuses traditional Vietnamese sounds and symbolism with dystopian imaginations and futuristic trap. Complex UK calls Nodey "one of the leading lights of a group of artists looking to challenge the way all of Asia and its myriad cultures are viewed by the West."
The Nodey Process is a story about finding yourself and going against the grain that has the power to resonate with everyone. We sense the urgency and fire in Nodey, as he begins to reclaim his identity and carve a new path away from the familiar French rap scene he's produced for a decade (Youssoupha, Flynt, Orelsan, Lino, etc.). From Paris, to Shanghai, and eventually his motherland Vietnam in Saigon (Ho Chi Minh City), we see Nodey undergo personal reinvention and the creation of his first solo album :-) over five years. Here is an artist opening his world up to new artistic possibilities between Europe and Asia, and the pivotal encounters with Asian artists and collaborators like Tianzhuo Chen, Anh Phi Cako, and Suboi. Scroll down to watch the trailer.
Documentary format: A unitary feature-documentary (61 minutes) that includes the music videos of Krishna, G.H.O.S.T., and Dôi Khi, directed by emerging Asian directors (Tianzhuo Chen, Francis Cutter, Anh Phi Cako). 
Panel Discussion: Arts & Creativity in the Vietnamese Diasporas
The screening will be followed by a panel discussion with Vietnamese creatives Cường Phạm, Pierre Tâm-Anh Lê Khắc, Julia Thanh, and of course, Dôn Nguyễn aka Nodey, plugging in from Saigon (Ho Chi Minh City) to help unpack universal themes which arise from The Nodey Process around bicultural identity, home and being an artist in the Vietnamese diaspora context.
Afterparty (6PM)
Finally, we'll end the day with an afterparty featuring tunes from an all-ESEA line-up: Chef & DJ Rahel Stephanie who's appeared on NTS, Headstream Digital, and irl at the Haggerston; DJ & Producer ONY who crafts stories on his genre-defying NTS show; NTS monthly host Phambinho, who reframes 'Asia' as a contested paradigm through the lens of music and art; and London-based producer and vocalist ĀN JÍ who creates ethereal ballads over beats, drawing inspiration from Chinese dance music, experimental and pop.
---
Booking is required. Tickets for The Nodey Process film screening, Panel Discussion, and Afterparty are £10. If you wish to join us for the Afterparty only, tickets are £5. 
About the artists
Thierry Phung/DJ ONY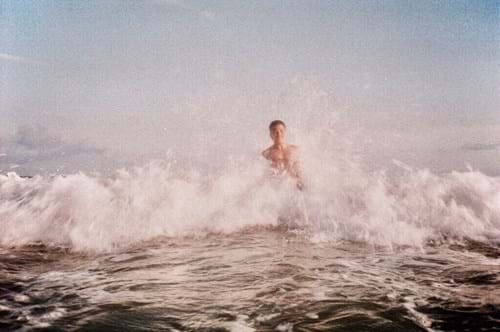 Thierry is a DJ and producer who has been crafting stories on his genre-bending NTS show. He mines whatever he finds to craft an immersive and strange musical environment. His shows and his original productions are by turn dark, ethereal and uncanny, often all at once. ONY recently released his debut EP 'Children of the Apocalypse' on Scorpion Records. 
Rahel Stephanie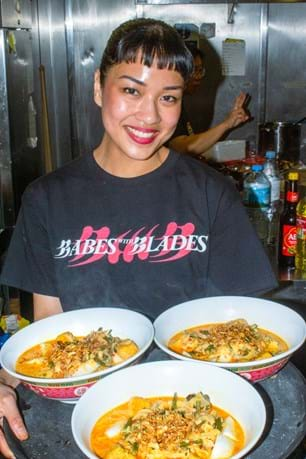 Rahel is a chef and DJ. She first launched Spoons, a plant-based Indonesian supper club, in 2019 as a means to share delicious foods and little-known recipes from her country with friends. Two years on, and spots at the sought-after supper club sell out in less than a minute. But her mission extends far beyond a tasty menu. For Stephanie, cooking Indonesian dishes—which have routinely been co-opted and appropriated by western vegans—serves as a way of reclaiming, decolonizing, and celebrating the plant-based foods of her heritage. 
She is also a DJ appearing on NTS, Headstream Digital, and irl at the Haggerston amongst others. At the event, she'll be playing tracks inspired by her cuisine and community.
Cường Minh Bá Phạm/DJ Phambinho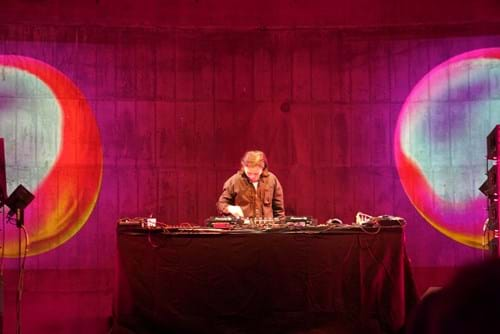 Cường is working alongside a Steering Committee in setting up the An Viet Archive which consists of the largest known collection of documents, photos, and other objects relating to the British-Vietnamese experience. Under the handle 'Phambinho' he also hosts a monthly show on NTS, an independent online radio platform. In which he, and occasional guests, attempts to reframe 'Asia' as a contested paradigm through the lenses of music and art.
ĀN JÍ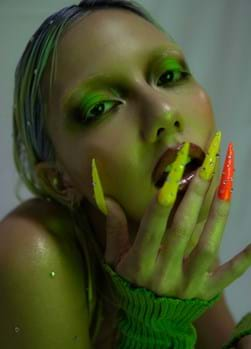 ĀN JÍ is a London-based artist, expressing through sound and digital art. Their work is woven through stories from their personal experience with experimental visual and sonic techniques that open portals to other ethereal realms. Raw, with an emphasis on magic and the sacred - ĀN JÍ's work is an ode to the unexplainable within us and around us.
As a producer and vocalist, they draw inspiration from Chinese dance music, experimental and pop – unearthing ethereal ballads over beats. ĀN JÍ seeks to time-travel through their music and visual art practice; through honest self-interrogation, dreamy off-kilter production and alien environments.
Date
Saturday 27 August 2022
Time
3-5pm / 6-9pm
Cost
£10 for Screening, Panel Discussion and Afterparty / £5 for Afterparty only
Location
Studio, Atrium