Festival
Viv's London
Join us for a picnic and a walk around the West End, as seen through the eyes of one of Museum of the Home's friends, Viv.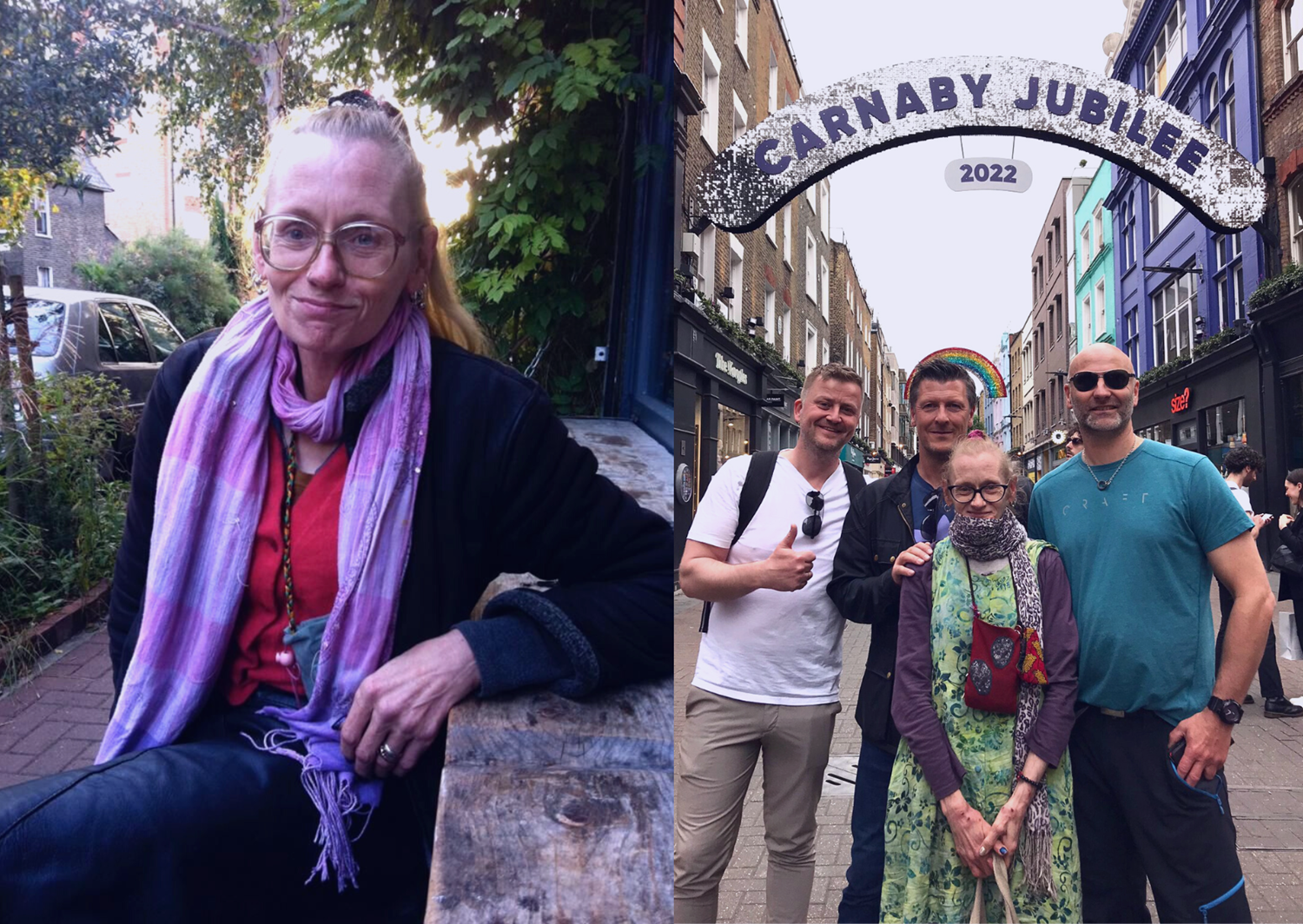 As part of our Festival of Sleep, and in association with our Behind the Door Campaign to support women homelessness, come and join us for a picnic and a walk around the west end, guided by one of the Museum of the Home's friends, Viv.
Based on personal experience, the tour centres on Viv's recollections of her life living on the streets, her most memorable highlights, the famous people she has met and interesting tales. Viv describes her tours as "Tours with a Difference" to highlight the uniqueness of her historical walks. Through the tours, she shares the precariousness of living on the streets and the survival tactics one has to adopt to survive.
Read more about Viv's story here. You can also hear more from Viv in this episode of Up With The Lark podcast.
Guests are advised to meet at Holborn station at 11.30am.The tour will begin with a light lunch at Lincoln Inn Fields promptly at 12.00pm. Upon booking, please select if you would prefer a vegan lunch option. Donations Towards the Behind the Door Campaign are welcome.
---
Festival of Sleep supports Behind the Door, Museum of the Home's Campaign for Change. Behind the Door reveals and tackles the issue of homelessness among women and families in London. 
Date
Saturday 27 August 2022
Time
12pm-2pm
Cost
£20 (£15 walk, £5 lunch)
Location
Holborn Station, London