Bearers of Home
Bearers of Home is a new artist commission by BLKBRD Collective.
Until 26 September | Kingsland Road Gardens | Free entry
For many, home is an area of certainty, a space of consistency. But with the pandemic, homes have become spaces of ambiguity and instability.
Home remains a feeling, a notion, an instinct, a memory, a dream, today and forever.
BLKBRD Collective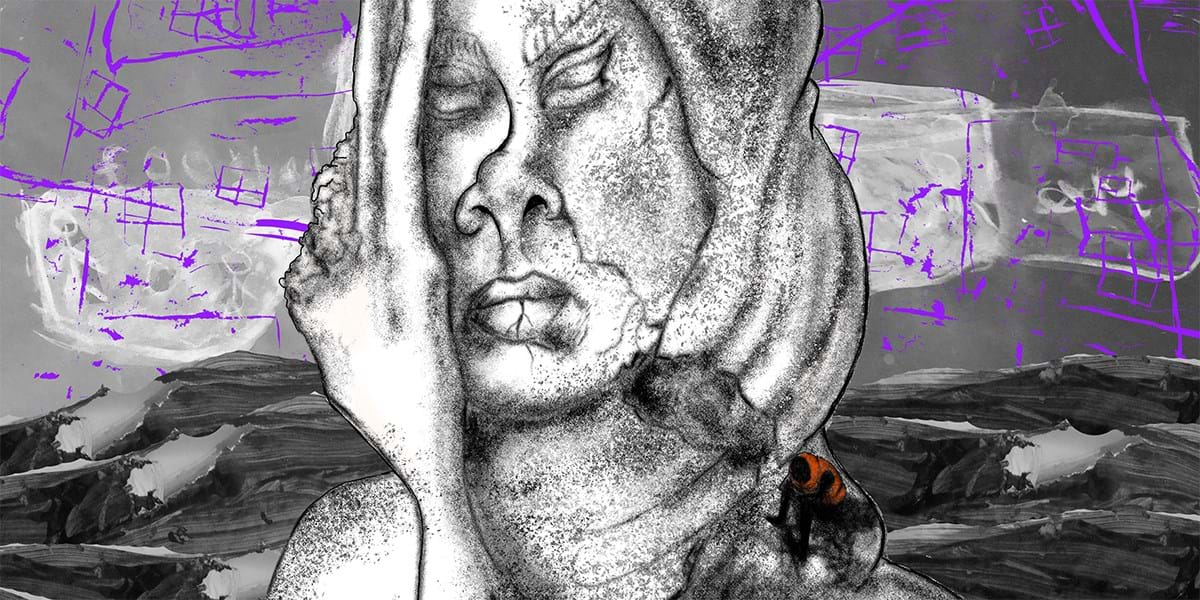 Bearers of Home is a new artist commission by BLKBRD Collective. These five double-sided banners, set on the Kingsland Road lawns, are a statement: a commitment to Hackney, London and the world that we bear witness to the many voices that make a home, a community and a society. BLKBRD Collective's series of images use iconographic statuesque imagery to form a more inclusive picture of what constitutes community and whose stories should be remembered.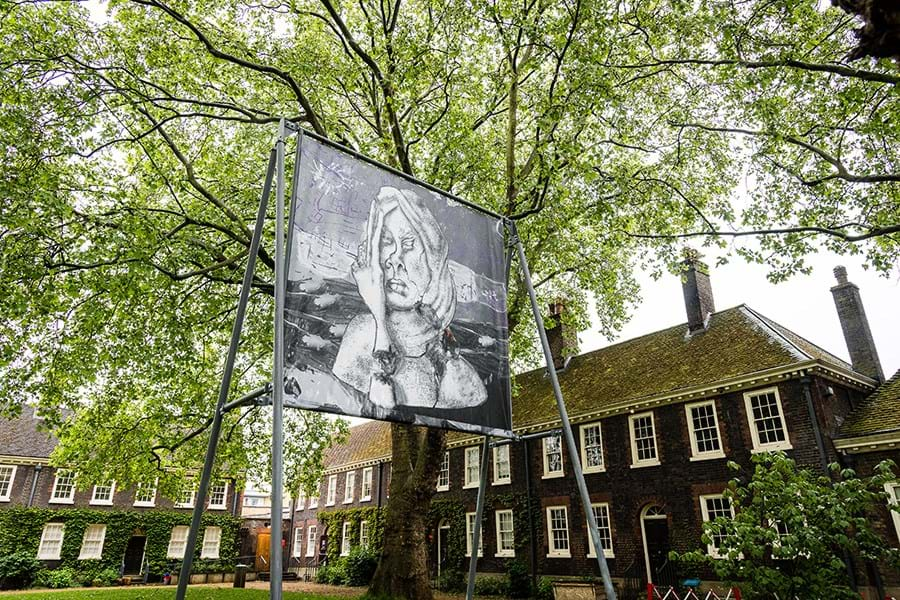 As the Museum of the Home opens as the place to rethink what home means, Bearers of Home is an invitation and a statement that all are welcome. These large visual scenes represent the voiceless and those who are marginalised from the mainstream, such as refugees, migrants, asylum seekers and the homeless, and all those that see home as an intangible space or even an unattainable need and desire.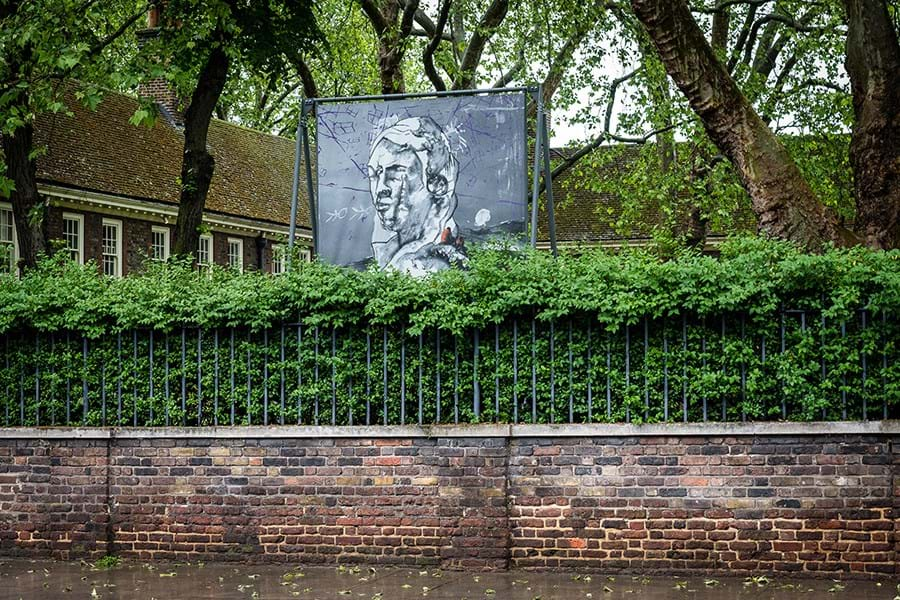 ---
BLKBRD Collective is a network of London-based artists practising diverse disciplines ranging from sculpture, painting, filmmaking and animation. Our work explores the forgotten histories and testimonies of the marginalised. Looking at stories of migrants' endless journeys, their impossible conviction and the trail of uncertainty. Our aim is to create public artworks that celebrate marginalised workers and communities in the UK. From the transatlantic slave trade, to the contemporary refugee crisis, the Windrush scandal, to the disproportionate Black, Asian and minority ethnic death toll for COVID-19.
BEELO Da-Entangled (Creative direction and concept design)
Iman Mahdy (Creative direction and concept design)
Sondos Mahdy (Illustration collaboration)
Deanio X (Illustration collaboration)
Tasnim Mahdy (Illustration collaboration)