Light up the Museum
Until Sunday 6 February 2022 | Free entry | 3pm to 9pm
Kingsland Road Gardens  
Lighting up the Museum this winter will be a major light installation by multi award winning lighting designer Jessica Hung Han Yun.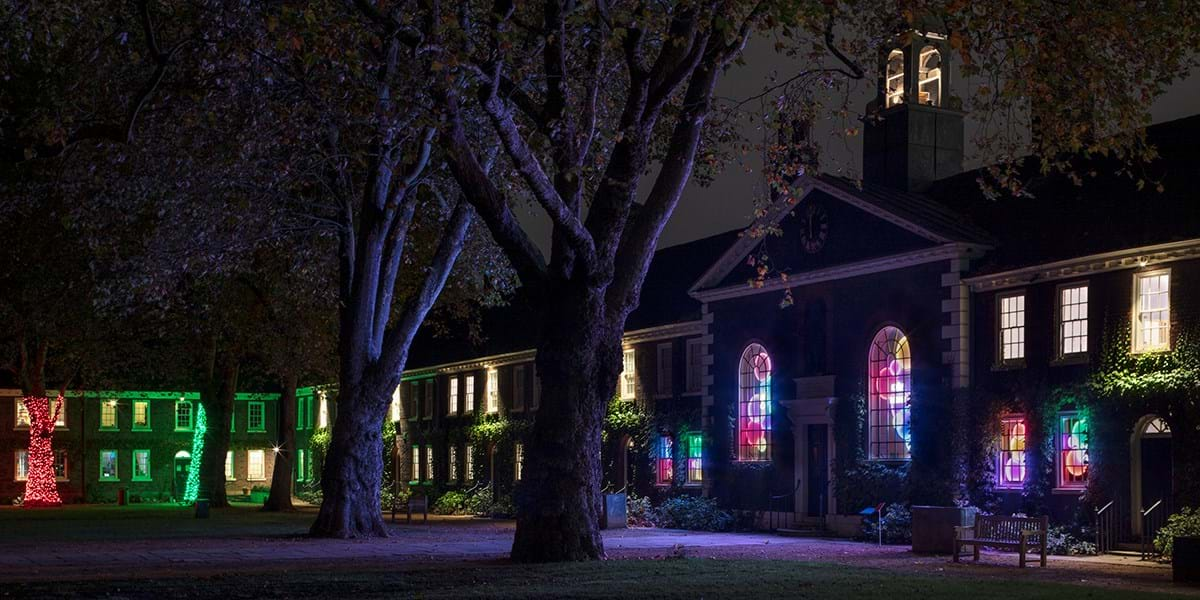 Joe Humphrys
Jessica's artwork is inspired by East Asian night markets that light up the sky, and sell delicious foods including the famous winter melon soup. The winter melon is a commonly grown vegetable, during winter, for many East and South East Asian households. The process of growing and harvesting the winter melon is a complex one but is a favourite due to its long-lasting properties. The result of their hard work and patience is a giant marrow like vegetable which is often cooked as a delicious soup during the cold winter months. 
The light installation is located on the Museum buildings in the Kingsland Road Gardens. The lights are on from 3pm to 9pm, they can be seen from the gardens until 4.45pm and after that time through the gates.
Part funded by Islington and Shoreditch Housing Association 
Photosensitivity
This installation includes flashing lights that may trigger photosensitive migraine and epilepsy. This is particularly noticeable in the Chapel. An alternative route is available. Please follow the signs or ask a member of the team for directions.
Winter Festival
Find out more about the festival