Bob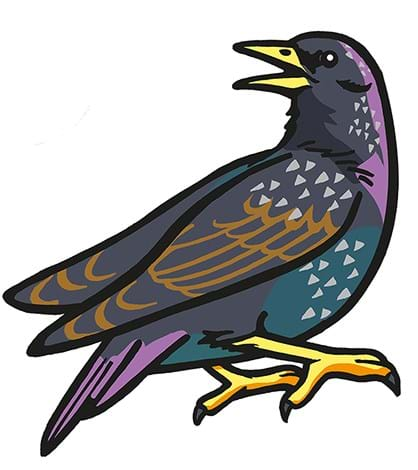 Find out more about Bob
What type of pet is Bob?
Bob is a starling.
He was born in the 1800s when it was popular to keep starlings as pets. We know today that it's not fair for wild birds to be kept as a pet.
Bob loves…
Lots of people around – he is very sociable.
Raw lean beef.
Bob hates…
The cat.
Best thing about Bob
He can whistle, he can sing, and he can talk.
Bob's funniest moment
Imitating voices. Sometimes when people knock on the door he will say 'not today' and visitors leave thinking they've been sent away!
Bob's worst habits
Swooping in and flying off with your bread and butter for breakfast.
If he doesn't get enough attention he'll sulk and mope dreadfully.
Bob's naughtiest moment
Squawking 'too fat' to anyone if he is cross.