Roughie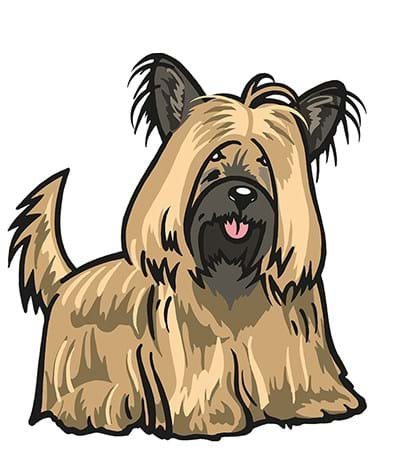 Find out more about Roughie
What type of pet is Roughie?
Roughie is a Skye terrier dog.
What does Roughie look like?
He is mustard-yellow, with black ears. You can't see his little legs because he has so much hair.
Roughie loves…
Rolling onto his back and having his tummy tickled.
Roughie hates...
The cat.
Best thing about Roughie
He is brave as a lion.
He is cheerful and comical about the house.
Roughie's funny habits
His feet patter very fast on the floor and his feathery tail whisks about in a circle.
Roughie's worst habits
Straying off when going for walks and coming back all stinky.
Brushing his muddy tail on the walls and carpets.
Roughie's naughtiest moment
He went missing once but he came back soon after.