Wednesday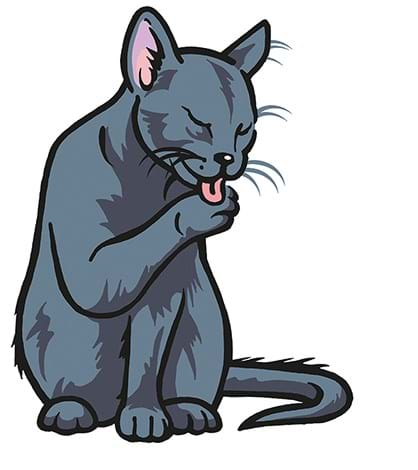 Find out more about Wednesday
What type of pet is Wednesday?
Wednesday is an all black moggy.
How old is Wednesday?
She will be 12 this year.
How did she get her name?
She is named after Wednesday Addams (from the Addams family) but some think she's named after Sheffield Wednesday (the football team).
Wednesday loves…
Cuddles.
Sitting on your lap.
Comfy cushions and sitting on the balcony.
Best thing about Wednesday
She is very affectionate with everyone. Everyone falls in love with her. She's particularly good if someone's sad.
Wednesday's funniest moment
When she was a kitten she was walking along the side of the bathtub. She tried to jump from one side to the other and belly flopped into the water.
She was very upset.
Wednesday's worst habits
She whines at night.
Wednesday's naughtiest moment
She likes to drink water out of human cups and sometimes accidentally pushes them off the table.