The Cell Quilt
In Rooms Through Time continued | Free entry
Quilts have long been a symbol of warmth, of family, of home.
This quilt was meticulously sewn by prisoners and shows a scale recreation of a two-man prison cell.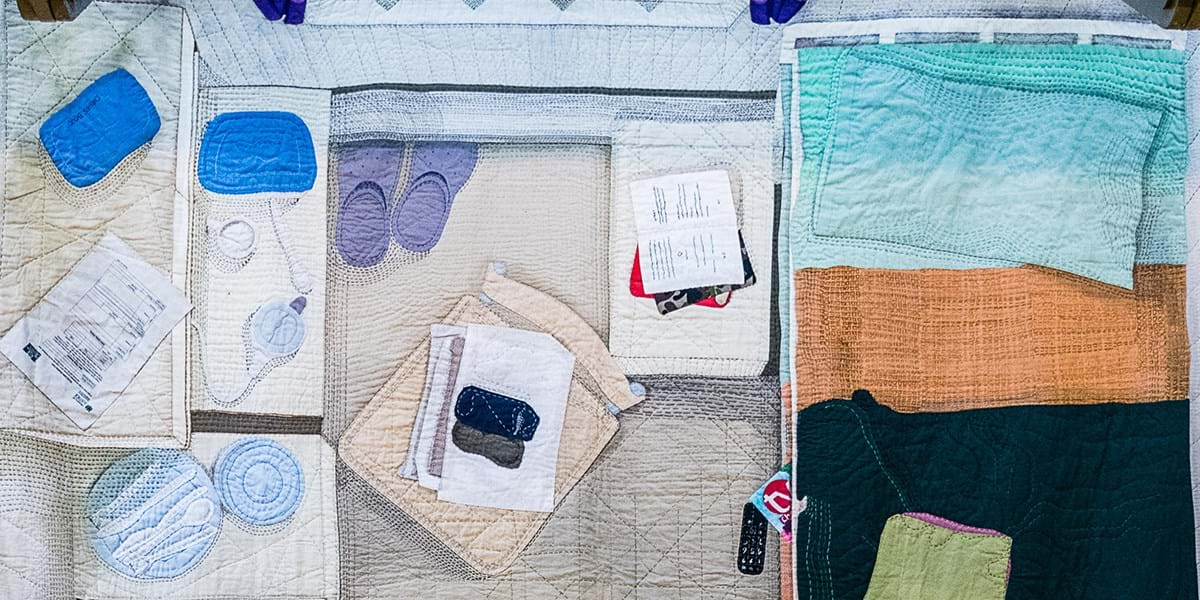 The 7.5m² quilt represents the entirety of their home for the duration of their sentence.
The quilt was made under the guidance of the charity Fine Cell Work, who teach prisoners professional needlework, providing them with a way to earn money in prison and a marketable skill upon release.