Tomorrow's Home
Cross the threshold to a house from the future and discover how our homes could support us, our communities and our planet in 2050.
From Saturday 20 November | Free entry
Tomorrow's Home is an immersive installation where the home of the future – 30 years from now – has become a reality.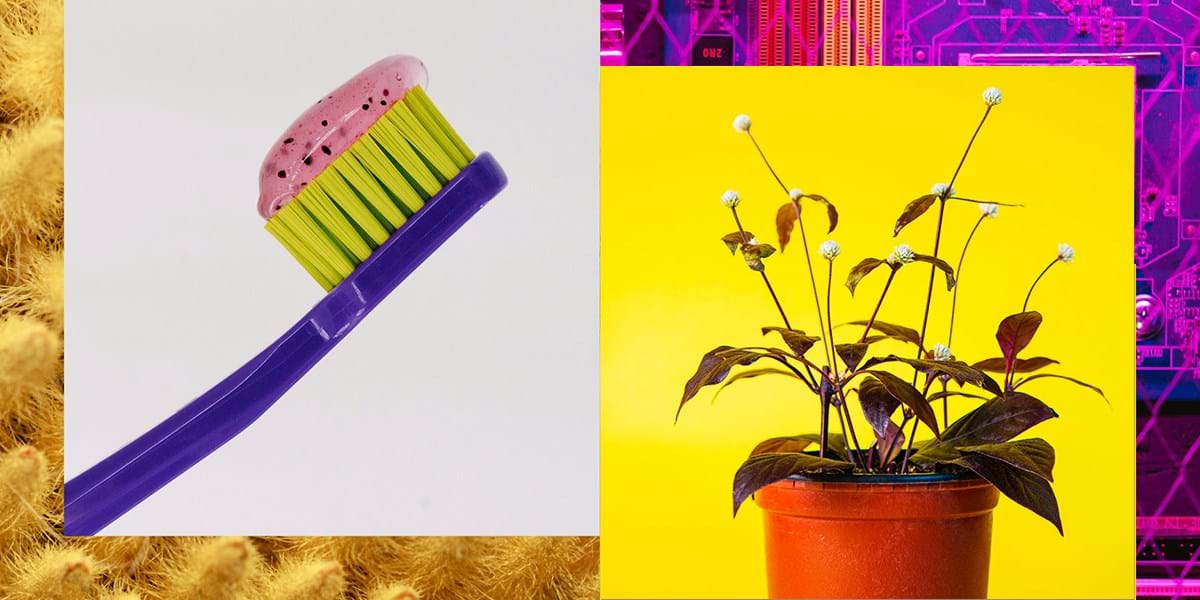 Drawing upon leading research from the UCL Institute of Healthcare Engineering it playfully imagines how our dwellings could be designed to help us live independently and well as we age, and support our changing planet.
Explore imagined health technologies, from the toilet that analyses your waste to the doormat that can detect intruders, and explore how they could become deeply embedded in people's homes.
Join us in Tomorrow's Home as we question:
Who is technology in our homes being created for?
What impact will climate change have on our home lives?
What kind of healthcare should be in our homes and what belongs outside the home?
How can our homes help us stay connected to our communities in a world that is increasingly automated
What role can our homes play in reducing consumption and reusing and recycling more?
This exhibition is curated by The Liminal Space in collaboration with researchers from the UCL Institute of Healthcare Engineering.
The Liminal Space is a unique, purpose-led studio with a mission to use art and design to transform what people think, feel and do. We work with academics, scientists and experts across the globe to create experiences that tackle tough issues and help people to engage with what lies ahead for our climate, health, communities and culture.
Based at University College London, the UCL Institute of Healthcare Engineering brings together leading researchers, clinicians and the public to solve the most pressing healthcare challenges. They are developing cutting-edge health technology with the potential to transform lives across the globe.
UCL was founded in 1826. We were the first English university established after Oxford and Cambridge, the first to open up university education to those previously excluded from it, and the first to provide systematic teaching of law, architecture and medicine.
We are among the world's top universities, as reflected by performance in a range of international rankings and tables, and are committed to changing the world for the better.
Our community of over 41,500 students from 150 countries and over 12,500 staff pursues academic excellence, breaks boundaries and makes a positive impact on real-world problems. www.ucl.ac.uk | Follow us on Twitter @uclnews | Watch our YouTube channel YouTube.com/UCLTV