What's your cup of tea?
Join us to create a new tea blend for Hackney! 
A project by YARA + DAVINA, working with the local community to create a custom tea blend that reflects and celebrates Hackney and its residents. 
Around Hackney and at the Museum | Until March 2022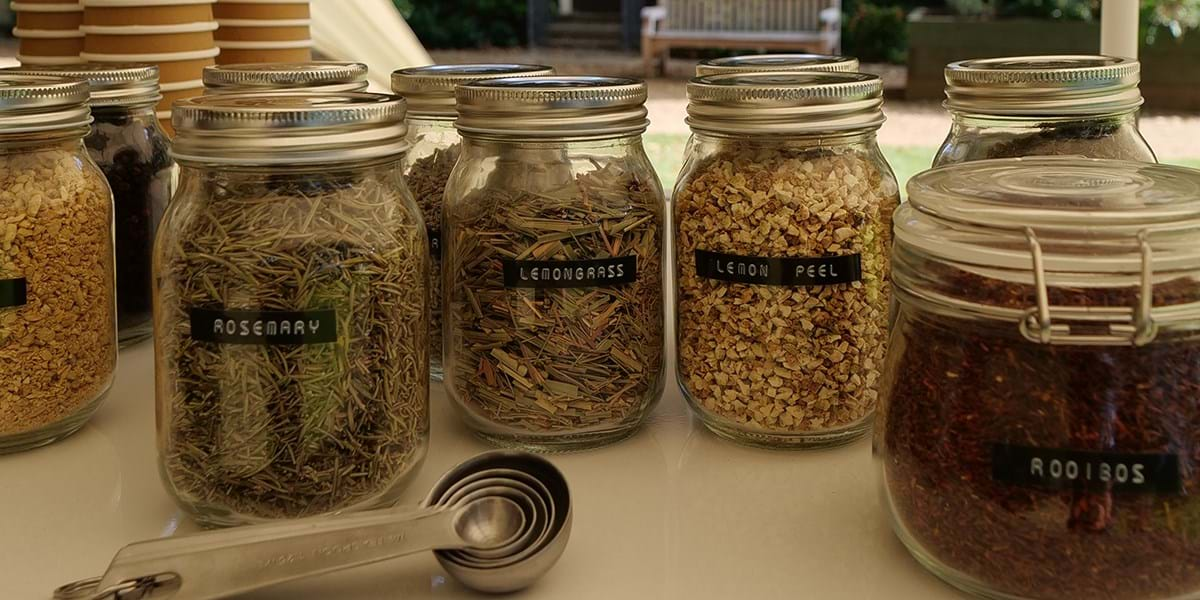 Making a cuppa is rooted in British culture and custom; familiar, comforting and welcoming. Sharing tea is deeply social, representing a moment you feel welcomed and invited into a home.
This project welcomes visitors old and new to the Museum of the Home. It offers a space for conversation and collective creation, whilst recognising the context of tea, and its part in the history of cultural imports, Britishness and Empire.
Tea Tasting 
We're creating a tea blend that is unique to and chosen by people who live, work or study in Hackney.
Our tea wagon will be out and about in Hackney and at the Museum of the Home for free tea tasting. 
There'll be an assortment of flavours for you to try, sourced by tea expert Claire Goulding.
We will ask you for flavour feedback on the different blends so we can collectively create our own local tea. We will refine the blend through additional workshops in a local estate to create a tasty new tea blend.
Free Tea Fridays
We be hosting weekly Free Tea Fridays at the Museum of the Home from Spring 2022. This will be a chance for all local residents to enjoy the new tea blend in the welcoming space of Museum.
---
YARA + DAVINA are a social practice duo, who make site and context responsive, bold, playful thought provoking public art. Unfailingly inventive they root their practice in the everyday, using a lightness of touch and humour to make works that are accessible. 
They've created artworks for multiple world leading art venues such as Tate Modern & Britain, Venice Biennale, BAM (New York), Somerset House, Manchester Art Gallery, Baltic, IKON, National Portrait Gallery, Whitechapel Gallery, INIVA, Camden Council, Studio Museum Harlem, The V&A, London, ZKM (Germany), HIAP (Helsinki), Modern Art Oxford, The RCA, Arnolfini, National Maritime Museum, and the ICA.
Marwan Kaabour is a Beirut-born, London-based graphic designer, visual artist, and founder of Takweer, a platform and archive exploring queer narratives in Arab history and popular culture. He was formerly senior designer at Barnbrook, where he designed the much-celebrated Rihanna book. Amongst a wide portfolio of projects ranging from exhibition design, book design, marketing campaigns, branding, and art direction, he has worked with some of the world's most exciting cultural institutions and publishers including Phaidon, Art Basel, V&A Museum, Thames & Hudson, Serpentine Galleries, Hayward Gallery, Somerset House, and South London Gallery. In 2020, Marwan established his independent design practice.
---
Supported by Robert Gavron Charitable Trust