Gardens Through Time
Our Gardens Through Time show how city gardens have developed over the centuries.
From a Tudor knot garden to a modern green roof.
They echo changes in society and the wider world, and show the fashions and innovations of the time.
Many urban homes only have a small garden, if one at all. Gardens are often multipurpose spaces for practical purposes and leisure activities.
Gardens have always been key to creating a feeling of home and connecting people to their environment.
Knot garden
Designed to be seen from above
Knot gardens are arranged in a square frame with a formal symmetrical design.
They were first created in the 1550s, during the reign of Queen Elizabeth I.
Evergreen hedging is planted in patterns found on carvings and embroidery.
Original designs for knot gardens were inspired by Renaissance patterns found on carpets, cushions, carvings and embroidery.
We'll have interlocking ribbons of cotton lavender (Santolina chamaecyparissus) and wall germander (Teucrium chamaedrys) to represent different 'threads'.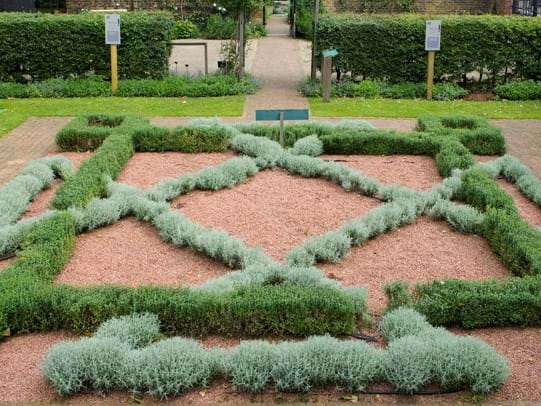 Stuart garden
Designed to be useful
Most urban gardens in the 1600s had a functional rather than leisurely use. Outdoor space was used to carry out household tasks such as growing food and doing laundry. It was also where the toilet was located.
Alongside the herbs and vegetables grown in raised beds, there were some decorative features. Arbours (shady areas created by climbing plants and trees) offered a place to shelter from the sun or rain, while fruit trees were prized for their scented blossoms and fruits.
Some plants that were grown in Stuart gardens more than 400 years ago, such as rosemary and roses, are still popular in gardens today.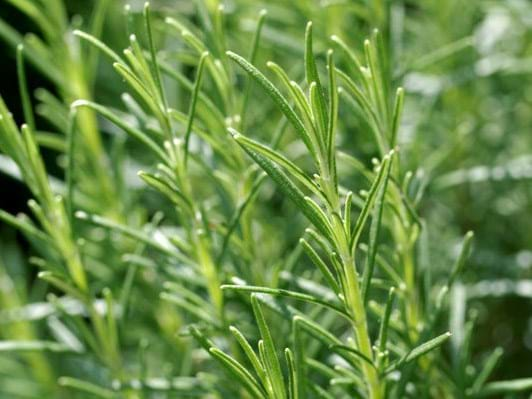 Photograph by Harriet Maxwell
Georgian garden
Designed to relax in
250 years ago, people would bring chairs and tables out from the house so they could sit outside and enjoy looking at their gardens.
Gardens were thought of as an outside room, and fashions for interiors were extended to the garden. The clipped box shrubs and orderly flowers mirrored the concern with neatness that applied indoors.
As flowers were expensive they were planted with large spaces between them, allowing the individual plants to be admired.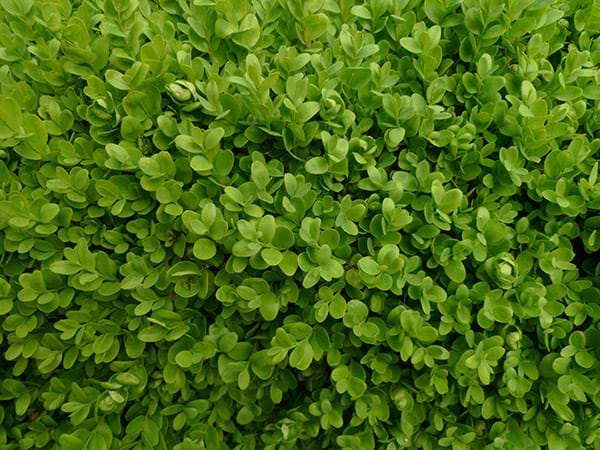 Victorian garden
Gardening as a passion
A passion for gardening exploded in the 1800s.
As construction techniques improved, greenhouses became more affordable. Their popularity expanded the variety of plants that could be grown by amateur gardeners.
Brightly-coloured flowers were planted in displays called carpet bedding, as they resembled the busy floral carpets of the Victorian home.
As people spent increasing amounts of leisure time in the garden, the link between gardens and wellbeing became recognised.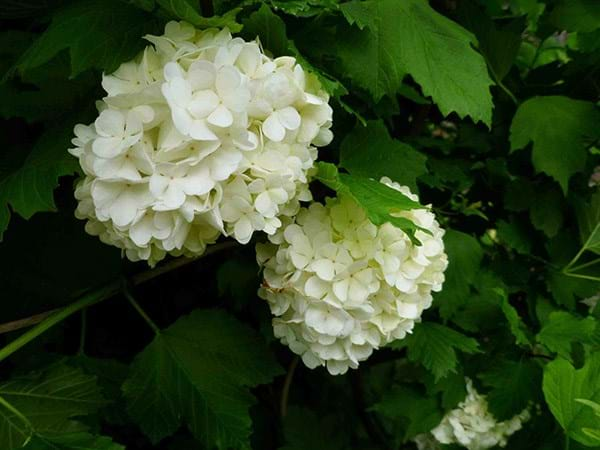 Edwardian garden
Informal gardens
In the early 1900s, as a reaction to the rigid Victorian style, gardens became increasingly informal. They were heavily influenced by the Arts and Crafts movement, which encouraged relaxed planting using native British plants.
Large borders with drifting colours and soft forms became popular. Gardeners looked to English history for inspiration, and 'old-fashioned' plants were used to create the appearance of a cottage garden. 
Pergolas, covered with wisteria and roses, fountains and formal ponds were common features.
Although influenced by the countryside, this casual style could be replicated in smaller urban gardens.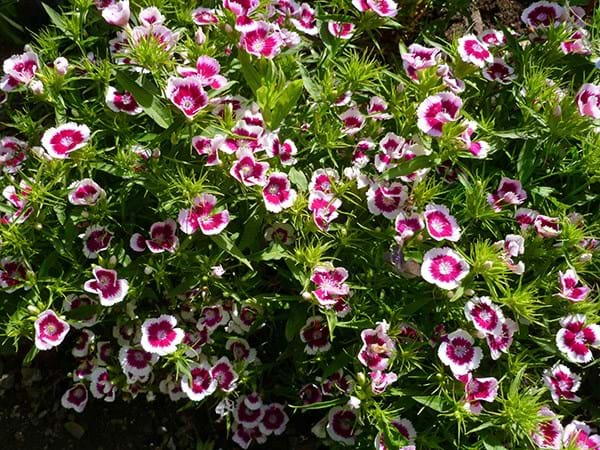 Green roof
Designed for the future
As cities become more crowded and green space is lost to urban development, people are transforming the most underused part of a building – the roof.
Although slow to catch on in Britain due to the dominance of pitched, sloping roofs, green roofs are increasingly popular as they keep the building cool in summer, soak up rainfall and encourage wildlife, creating a habitat in an otherwise barren space.
Our roof garden is filled with plants that require little water and have shallow roots that can thrive in limited soil.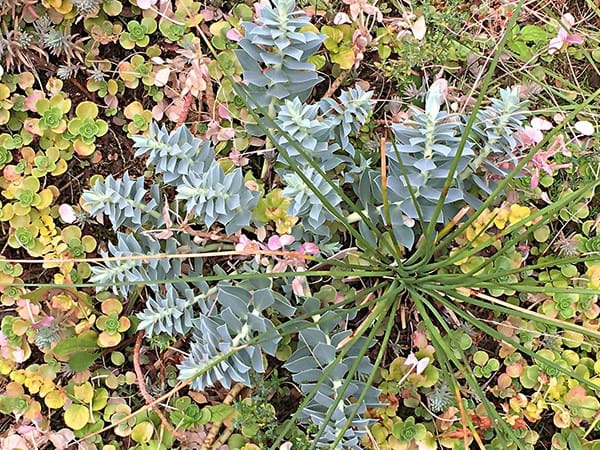 With kind permission from David Matzdorf
Knot garden
Designed to be seen from above
Knot garden
Designed to be seen from above