Home Galleries
The word home has many meanings.
It can be the physical space we live in or a feeling that goes beyond a specific time or place.
In the Home Galleries we will explore the concept of home through people's everyday experiences of making, keeping and being at home over the last 400 years.
We all have different home circumstances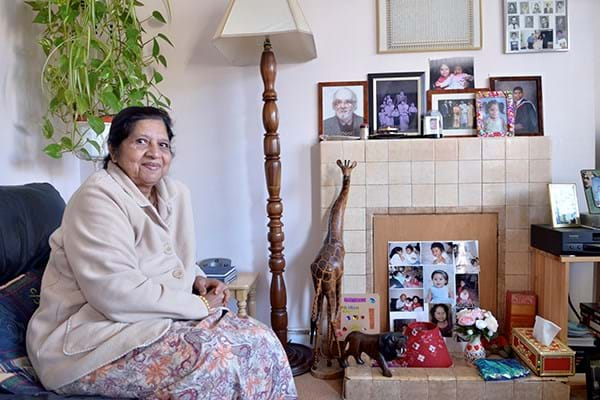 Shirin taken by Sophie Verhagen
Shirin
Born in Zanzibar, Tanzania, Shirin moved to London with her husband in 1975. They knew no one and struggled to find somewhere to live.
In the end someone from their community emptied his living room and gave them a room.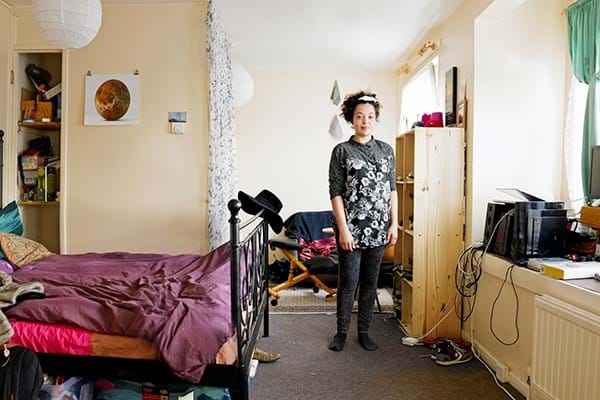 Jodie taken by Victoria Birkinshaw
Jodie
Jodie is a property guardian. Being a guardian means that in return for affordable rent, she has limited tenancy rights.
She likes being able to live in unusual buildings.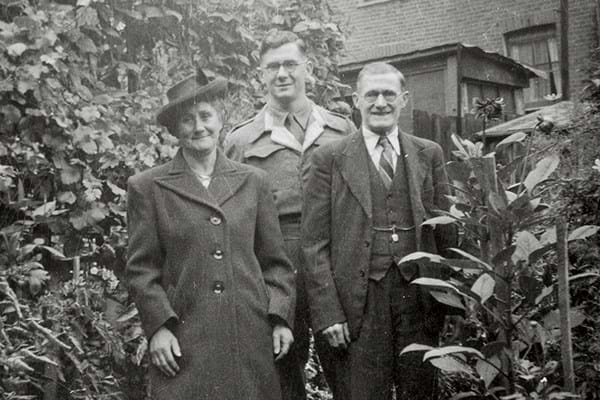 Harry and members of his family
Harry 
Five generations of Harry's family have lived in the same house in east London.
Over time, Harry has shared his three-bed home with his grandparents, aunt, parents, siblings, wife, children and a pet tortoise called Rusty.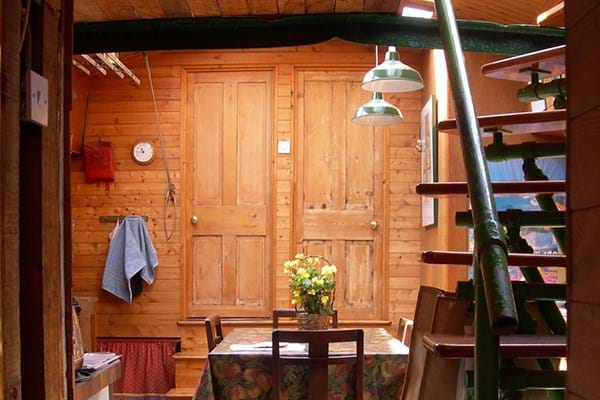 Mike and Ali's boat Reliance
Mike and Ali
When Mike and Ali bought their boat, Reliance, in 1979 they had no idea of the life it would bring.
Drawn to the houseboat's alternative lifestyle, they lived on Reliance for thirty years, bringing up their two children on the Thames.
How we make our homes
We explore how we come to acquire the things that make up our homes and the hidden stories they reveal. The choices we make about the things we keep around us say a lot about our taste and identity. We explore different choices available at different times.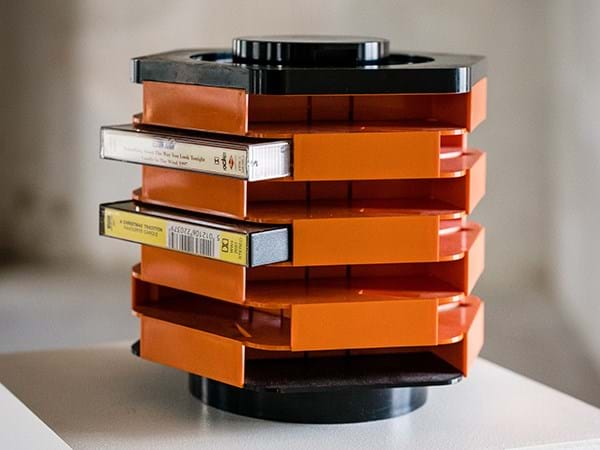 Cass Bar cassette holder. Crown Merton Ltd., about 1970
The first birthday present Paul ever received from his girlfriend Behnaz was this rotating cassette holder.
He used it for many years until he moved on to newer technology and gave away his cassettes.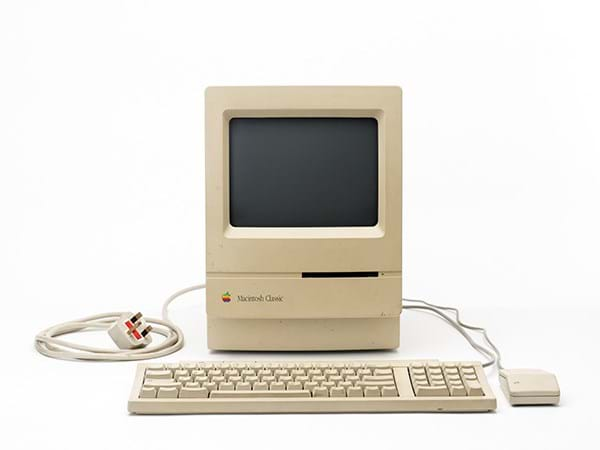 Macintosh Classic. Apple Inc., about 1990
Andy received this Macintosh Classic computer from his next-door neighbour in exchange for work he had completed for them.
He used it to write his university degree thesis.
How we look after our homes
We consider the business of maintaining our homes and gardens, and how this has changed over time. We trace change, continuity and resistance to new technologies and practices.
We get down to the nitty gritty of the labour involved in keeping a household, whether it's getting rid of bedbugs or using oxen's gallbladder to clean carpets.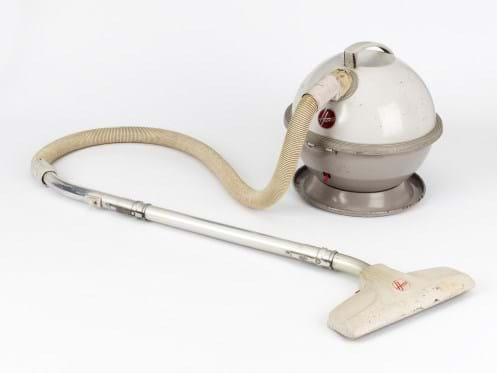 Hoover Constellation, Model 862. Hoover Ltd., 1962
In 1954 Hoover introduced the Hoover Constellation. Instead of wheels, it hovered on a cushion of exhaust air.
Its spherical design was futuristic, influenced by the Atomic Age and developments in space exploration.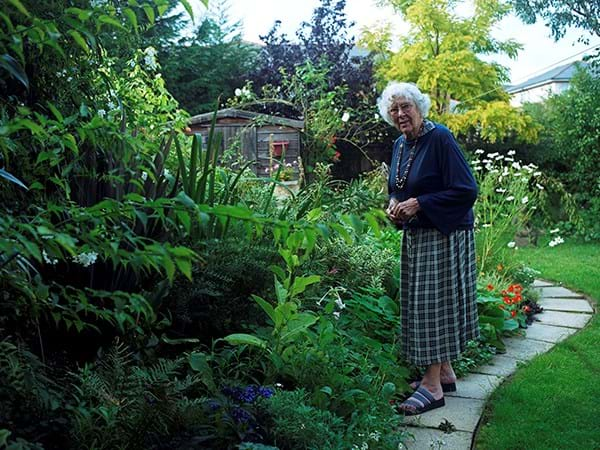 Monica taken by Sophie Verhagen
Monica by Sophie Verhagen
Sophie Verhagen photographed a group of Hackney elders she met through a gardening project.
Her intimate portraits are a reminder of the love, reward and frustration gardens can create.
How we relax and spend time at home
We reveal how people spend time at home. We begin with the idea of comfort and feeling at home, and how this can be disrupted, particularly through loss or illness.
We explore leisure from music-making and broadcast entertainment, dining and socialising to children's play. And we consider devotional practice within the home.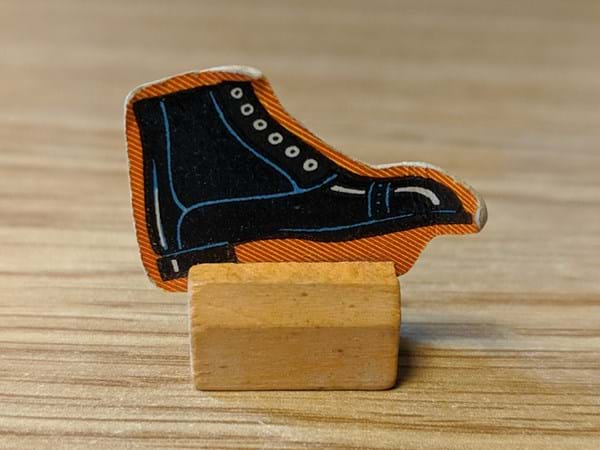 Boot token from Monopoly. Waddingtons, about 1939-1945
Monopoly is one of the most played board games in the world, with the British edition first appearing in 1935.
Our set was produced during the second world war. The metal pieces were substituted for card tokens and the dice for a spinner, as materials were in short supply.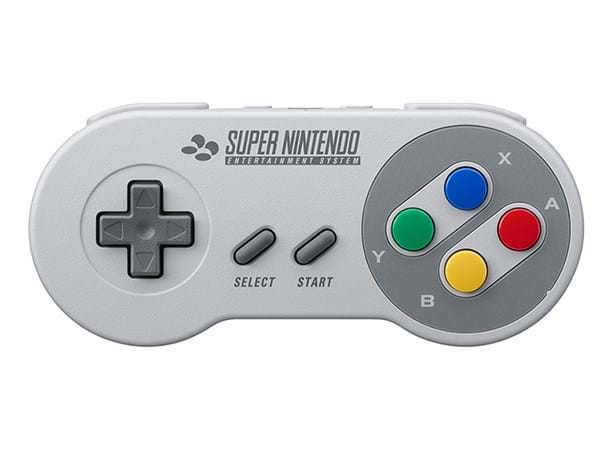 Super Nintendo Entertainment System (SNES) with Super Mario Kart. Nintendo Co., Ltd., 1992–1993
Video games have had a huge impact on how we spend our free time in the home.
Come and take a seat on our sofa, grab a controller and challenge someone to a race.
#TableTalk
The Home Galleries conclude with a feedback space. A place for everyone to share their thoughts. We'll cover the big issues around home and the more day to day fun stuff too.