Arts and Humanities Research Council Collaborative Doctoral Partnership Awards at the Museum of the Home
---
Hidden histories of home: domestic stories and displays, 1600 to the present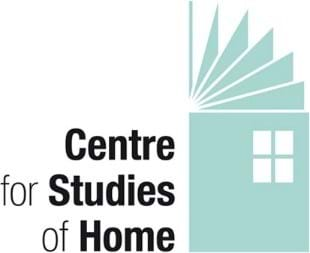 The Centre for Studies of Home (CSH) is a partnership between the Museum of the Home and Queen Mary University of London. Building upon the CSH's long track record of innovative collaborative doctoral research, the Museum of the Home has received funding for nine fully funded AHRC Collaborative Doctoral Partnership (CDP) studentships, with the first cohort of three students starting from October 2024.
In addition to supervision by their Higher Education Institute (HEI), successful candidates will be jointly supervised by relevant subject specialists at the Museum of the Home.
Proposals for new studentships are made jointly by a member of Museum of the Home staff and a member of academic staff at a UK HEI (and, in some cases, a named student in collaboration with a full supervisory team).
We encourage CDP applications that critically engage with the Museum of the Home's unique collections and displays and align with the CSH's aim to deepen and diversify understandings of home for academic and public audiences.
The Museum of the Home is constantly seeking to adapt and improve to better represent our diverse audiences, and to expand our understanding of home. We invite applications which will challenge current ideas of home and how stories of home can be collected, catalogued, displayed, experienced and evaluated.
The CDP research students will be embedded at MotH and within the collaborative research community at CSH and will benefit from specialist training (including on employability) and cohort development provided by both. Engagement and impact will be core to their research through the opportunity to shape the re-design of the period rooms and associated programming.
The selection process has two stages:
The first stage is a call for an initial expression of interest from UK university supervisors. Applicants should discuss their proposals with a member of Museum of Home staff prior to submission. The deadline for an initial expression of interest, using this form is Friday 29th September 2023.
Initial expressions of interest will be reviewed by a panel comprising members of Museum of Home and Centre for Studies of Home staff, representatives from other universities, and from other CDP award-holding organizations. It will select projects to be developed into full CDP proposals by UK university supervisors in collaboration with Museum of Home staff members for the second stage of the process. The deadline for submission of full proposals is Thursday 30th November 2023.


The panel will assess each proposal using the AHRC's grading scores and consider its academic quality, the suitability of the proposed project for doctoral-level research, and the potential benefits to the Museum of the Home and the student. Successful applicants, whose projects the Museum of the Home intends to nominate to the AHRC for final approval, will be notified in early 2024.
Proposed projects must demonstrate academic originality, be appropriate for collaborative study at doctoral level, and fall within AHRC subject remit. While applications on a wide range of topics are welcomed, proposals will also be assessed in relation to their likely contribution to the Museum of the Home's CDP strategic research priorities:
Sensory, spatial, and political dimensions of home – building on the Museum's exploration of these themes in modern contexts, unearthing stories of identity and diasporic home-making, health and care, and the experience of childhood in early modern homes
Diverse dwellings and ways of living – drawing on the Museum's expanded definitions and explorations of home to examine the connections between home and city, private and shared space, different types of dwelling and the experience of homelessness in the early modern era
Democratizing home on display – expanding upon the Museum's innovative implementation of co-creative practices, engaging in practice-based research based in the Museum and partner organisations, and examining museological approaches to domestic stories and display
Further details on the CDP schemes are available from the AHRC and CDP Consortium websites.
For any other enquiries, please contact research@museumofthehome.org.uk
---
Expressions of Interest
Museum of the Home and the Centre for Studies of Home (CSH) is now inviting expressions of interest for Collaborative Doctoral Partnership (CDP) studentships commencing in October 2024.
We strongly recommended that you get in touch with the Research team at Museum of the Home (research@museumofthehome.org.uk) to discuss your project prior to submitting an Expression of Interest (EoI). You will be directed to the member of staff with expertise most relevant to your project, and advised on potential Museum of the Home supervisors. 
Please note that this form must be completed by a member of academic staff at a Research Organisation directly supported by the UK funding councils. Potential students cannot apply for the scheme using this form.
Please submit your form on Google Forms (linked below) by Friday 29th September 2023. For further information about the CDP scheme and the application, please visit our website at www.museumofthehome.org.uk 
For further information about the CDP scheme and the application, please visit our website at www.museumofthehome.org.uk 
Submit an Expression of Interest