Fun for children and families
There is lots for children to see and do at the Museum.
Eager explorers can expect a fun filled day out!
The ages here are just suggestions and some children may like to engage in activities we've suggested for younger or older children.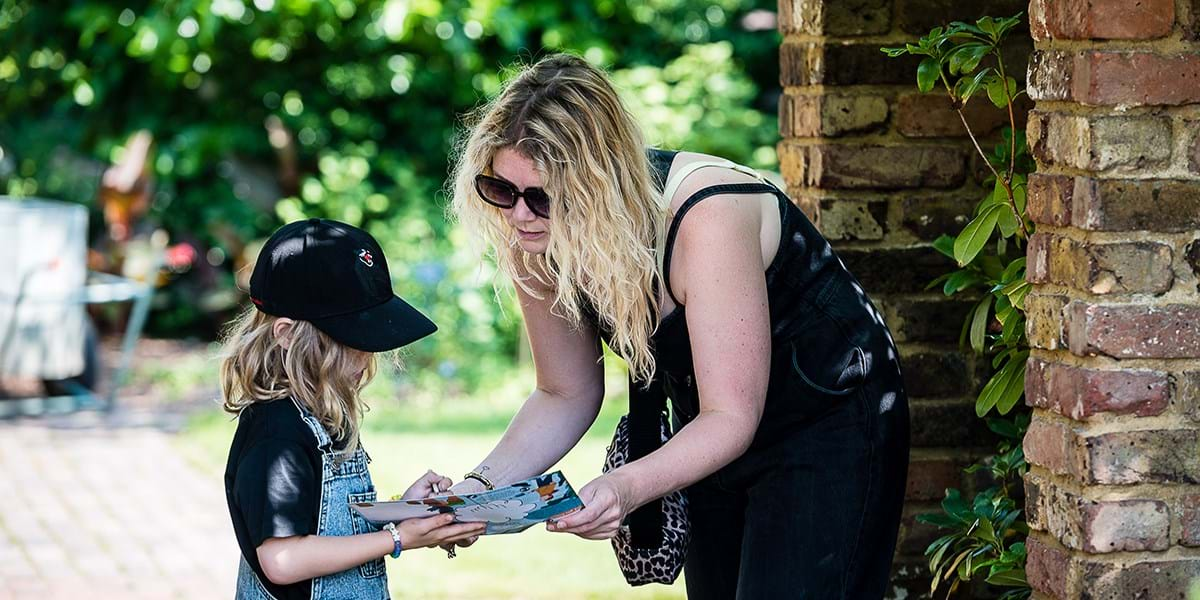 Trails to follow
Pick up one (or all!) of our range of trails when you arrive. Illustrator Emma Thrussell brings the activities to life with her characterful drawings.
Free, donations welcome | Pick up from leaflet stands around the Museum | Available daily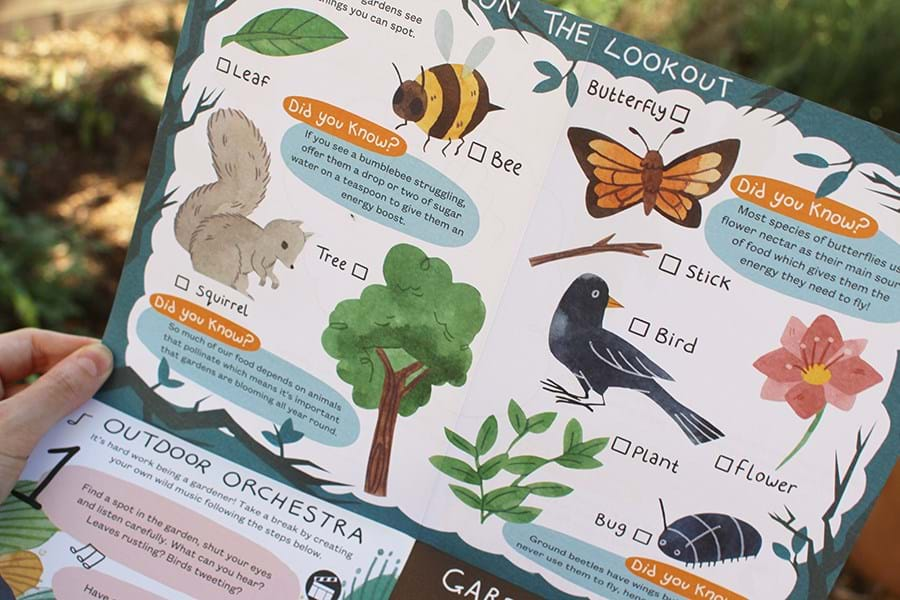 Home Galleries Family Trail
Get creative with this interactive trail packed with a range of fun activities to get children thinking about what makes them feel at home.
Rooms Through Time Family Trail
How have homes changed over the past 400 years? Discover people and places through different creative activities and see how we live differently today.
Mini Gardeners Family Trail
From creating your own outdoor orchestra to learning fun facts about the animals hiding in the garden, there's lots to keep those little green fingers busy!
---
Explorer Bags to pick up
Local families with special educational needs and disabilities helped us develop these bags. They are full of sensory tools to help children explore what makes a home a home. They include
a wind-up torch
fidget toys
activity cards
prompts to support adults
a reward to collect at the end!
Free, donations welcome | Pick up from the Information Desk | Available daily 
Mini Explorer Bag 
For under 5s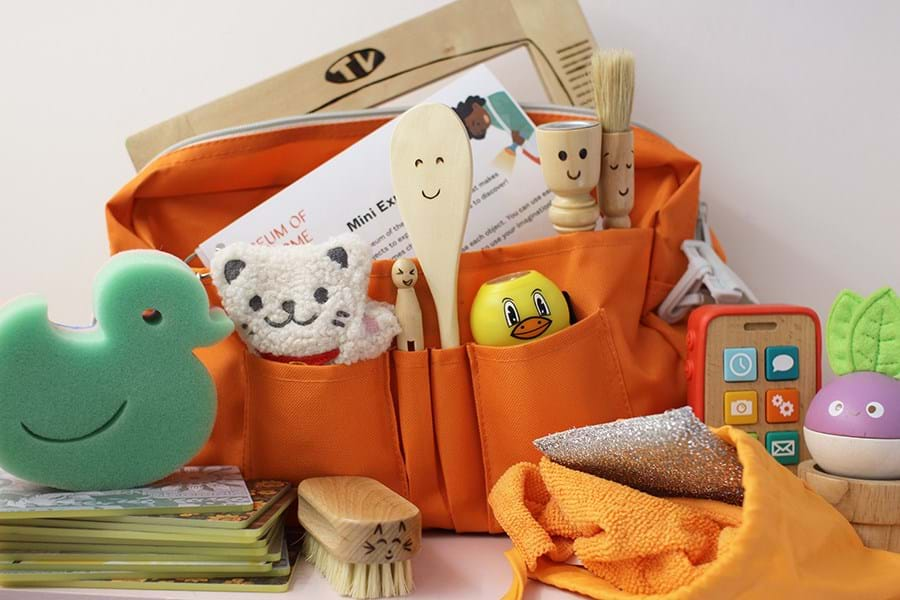 The Mini Explorer bag is filled with comforting goodies to help make little ones feel at home.
Playful, sensory and packed to the brim, this bag is great for exploring the galleries.
Sensory Explorer Bag
For ages 5+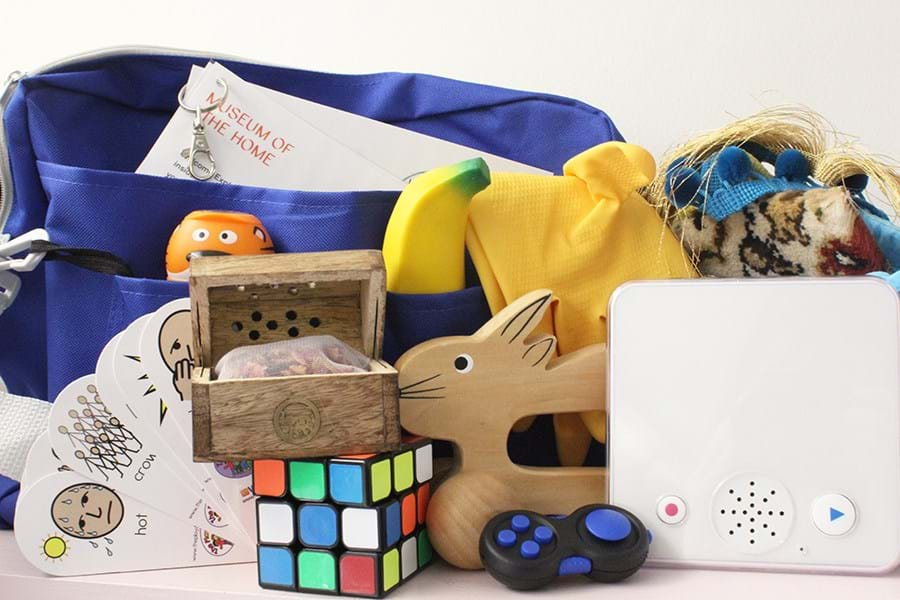 Perfect for children with special educational needs and disabilities, this bag contains a range of sensory items to enhance your child's visit.
From smell boxes to sound recorders children are free to use the objects in whatever way is best for them.
---
Fun in the galleries and gardens
Rhymes Through Time
For ages 8 to 12
Rooms Through Time | Ground Floor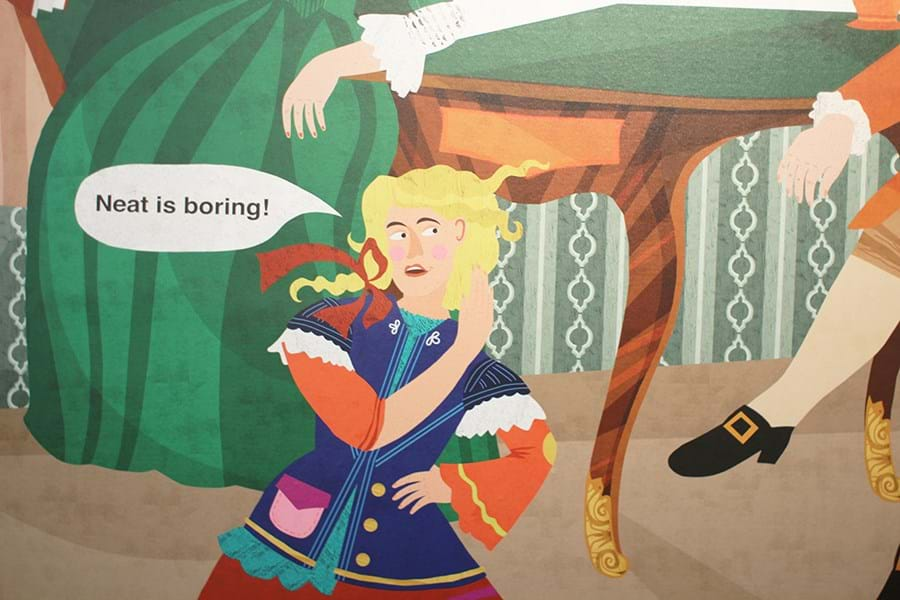 A new installation commissioned by the Museum for families, created by poet Valerie Bloom MBE and illustrator Kremena Dimitrova.
The large-scale artworks explore the world of Stuart dining, the lives of enslaved children in London and the gendered expectations of girls and boys, past and present, through poems and interactive games.
Domestic Game Changers
For ages 6+
Rooms Through Time | Ground Floor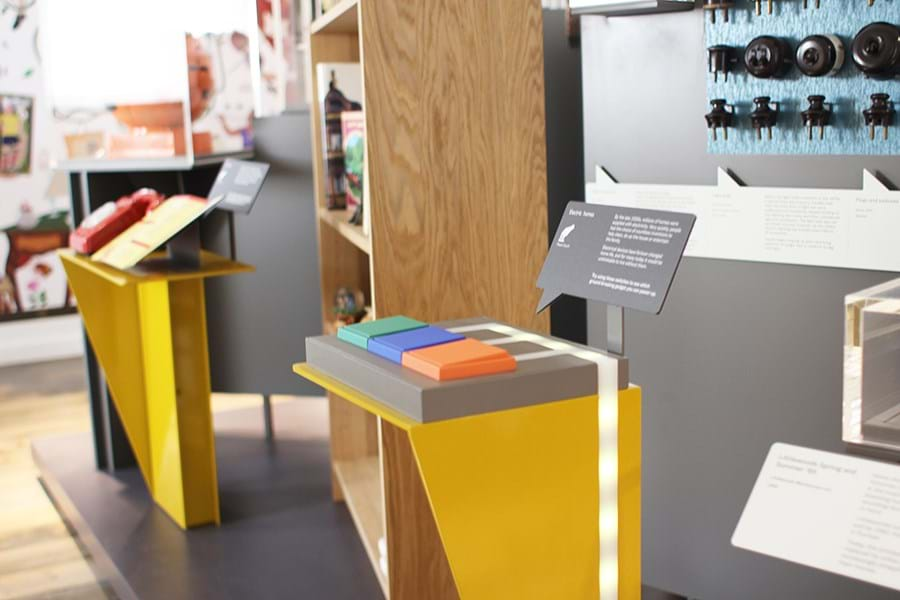 Discover everyday items which have transformed the ways we live in our homes in this fun interactive display.
From chatting to Alexa to powering up revolutionary household items, there's lots to hear and touch!
Home Galleries interactives
For ages 8+
Home Galleries | Lower Ground Floor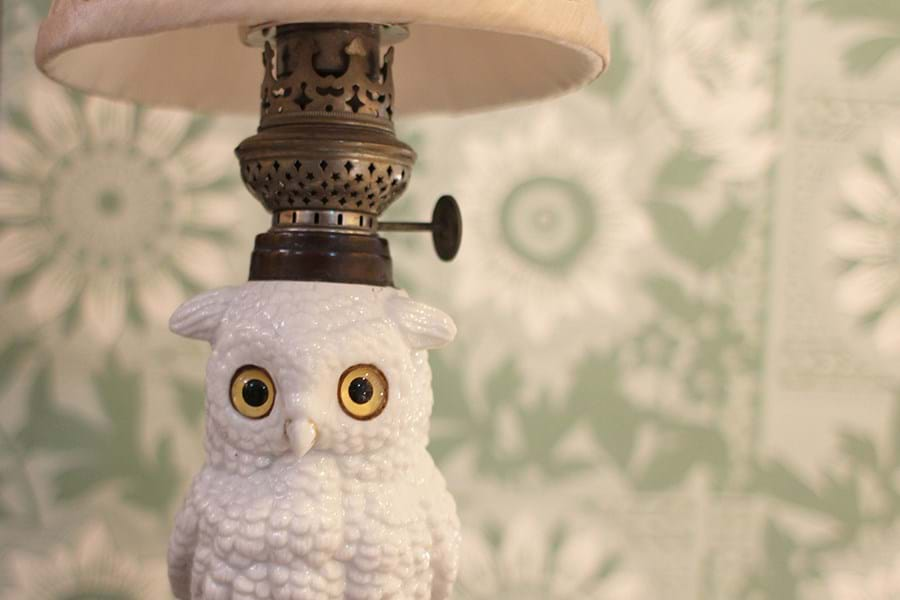 Adventure through the new Home Galleries and have a go at the interactives dotted throughout the displays.
From playing a game of Mario Cart in the retro living room, to seeing who can get rid of the most bed bugs there's lots to touch, play, see and smell!   
Gardens
For all ages
Kingsland Road Gardens | Gardens Through Time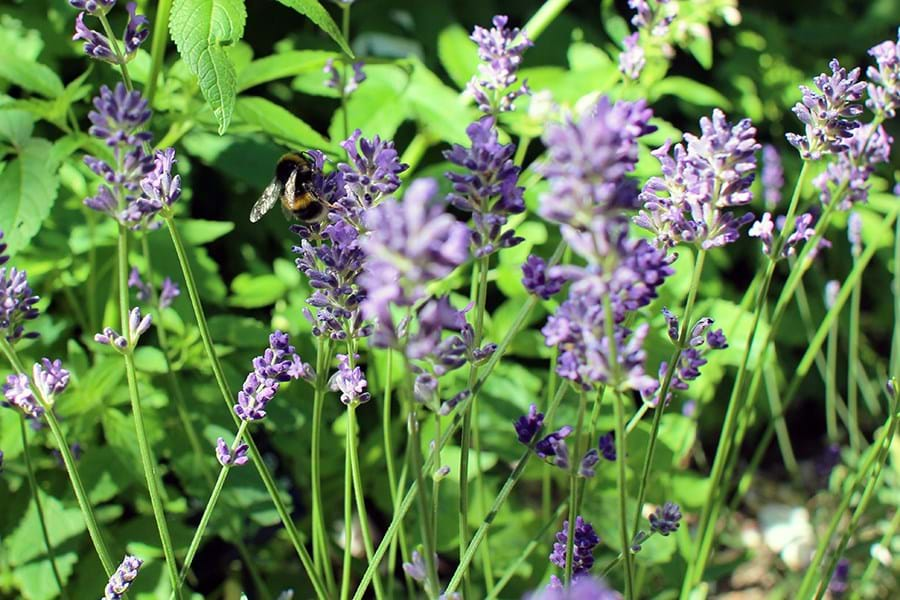 Our gardens are a great place to play and roam free, here are five challenges:
Go on a bug hunt in the Gardens Through Time
Smell your way through the Herb Garden
Have a picnic on the lawns
Explore the gardens through colour and sound
Let your imagination run free creating fun outdoor games
Facilities for babies and children
Prams and buggies
The Museum is accessible for prams and buggies.
There are some larger lockers at the reception area for buggies and a buggy park (not locked) at the end of the Home Galleries.
Baby changing
There are baby changing facilities in each of the accessible toilets across the Museum (there are four of these).
Baby feeding and child-friendly eating
Baby feeding
Parents and guardians are welcome to breastfeed or bottle-feed anywhere on the Museum's grounds.
The Reading Lounge offers comfortable seating and the Garden Reading Room is a little off the main route and is often much quieter.
Child-friendly eating
Kindly note that consuming food or drink in the Museum galleries and the Gardens Through Time is not permitted.
Picnics
You are welcome to picnic in the Kingsland Road Gardens, please take your rubbish home with you or use the bins we provide. Please check our full opening hours for any planned closures.
Lunchroom & child-friendly eating
We welcome families with young children at the Museum. We have a lunch room at the north end of the galleries (just before Rooms Through Time begin). 
Museum café
The café is closed until further notice. Please check back on our website for the latest updates.
Quieter spaces
If you would like to find the quieter and less crowded spaces we recommend:
The Garden Room parallel to the Reading Room
The children's seating area before the Domestic Game Changers gallery on the Ground Floor
The Reading Room
The Gardens
Activities for families to do at home