How we work with schools
We are working in partnership with some of our local primary schools. 
In 2022 we will offer a variety of one-off sessions for visiting schools.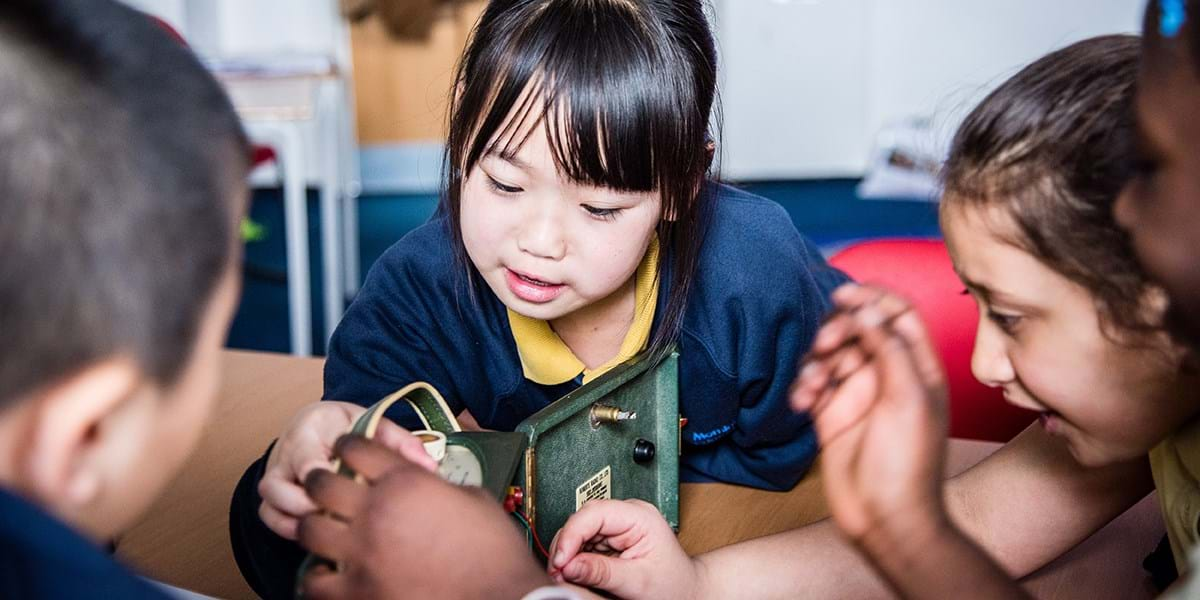 Our associate schools programme
We are working with partner schools in Hackney and Tower Hamlets including
Sebright Primary School

Queensbridge Primary School

St Paul's with St Michael's Primary School
Over the next three years we are exploring creative learning ideas with the children. We are following their progress from Year 4 through to Year 6.
2021-22 Creative Project
This year the children are in Year 5 and will be working with the Museum and their teachers to define their next creative project. Watch this space for more information about their ideas.
2020-21: Tomorrowland
Tomorrowland is our first creative project with our partner schools, for the academic year 2020-2021.
The children have been considering their hopes for Hackney in the future.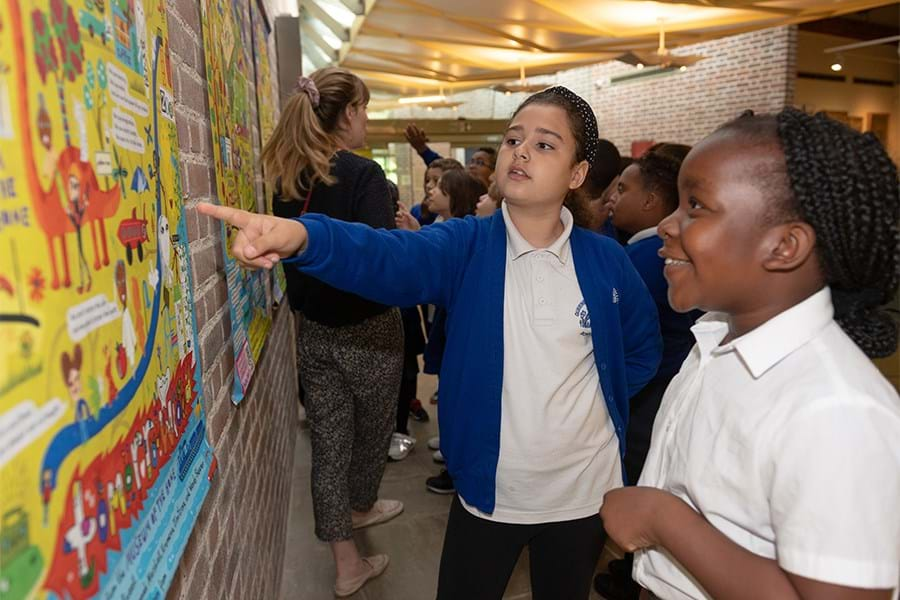 Impacts of the project
For children we hope they will...
feel the Museum is a welcoming place
visit outside of school hours
know the Museum is an interesting resource in their local community
understand more about the concept of home in different times and places and how to connect their own experiences of home to those of others
investigate the broader concept of home to include their local area and community
explore new study skills that enhance their curriculum
work with professional artists to produce creative work that expresses their ideas about home
present their work as part of the Museum's public programme and give voice to their perspectives
feel recognised and valued in their community
For the Museum, we want to learn more about children as co-creators and a valuable partners.
Our sessions for schools
In 2022 we will work with local schools to develop and pilot new sessions. We will then offer a range of curriculum-linked sessions for schools at the Museum.