Thank you to all our supporters
We receive core funding from the Department of Digital, Culture, Media and Sport. We also receive funding from Arts Council England as a National Portfolio Organisation.
We are immensely grateful for the additional support from the following individuals, trusts and foundations, and companies in the last and current financial years.
Their generosity enables us to share our galleries, gardens and stories of home with everyone.
We are also ever grateful to members of the Museum of the Home Friends, and all those who wish to remain anonymous
Thank you for your ongoing support
Behind the Door Founding Sisters
Carolyn Asome
Art Masters
Leigh Bataillon
Naomi Cleaver
Penny Egan CBE
Ellie Flynn
Fiona Geddes
Heather Macey
Harriet Matheson
Polly Neate
Sarah Wood
Behind the Door Partners
London Homeless Collective
Architects Aware
The Merit Club
Changemaker patrons
Geoffrey Adams
Miriam Borchard
Zarir and Shelialla Cama
Janet Chapman and Mark Buckle
Philippa Glanville
Christine and Bill Hanway
Chris Kneale
Steven Larcombe
Peter and Renate Nahum
Graham and Margaret Millar
Katherine Montague
Alex and Elinor Sainsbury
Edwina Sassoon
John and Anna Tomlins
Trusts and foundations
Art Fund
Chapman Charitable Trust
Esmee Fairbairn Foundation
Charles S French Charitable Trust
Headley Trust
Henry Moore Foundation
Loveday Charitable Trust
Neon Foundation
Harold Hyam Wingate Foundation
Corporate supporters
With additional thanks to
Celeste Bickle
Martin Drury
Penny Egan CBE
Elizabeth Meyer
John Bryan Penfold
Alexandra and Rupert Robson
Judith Unwin
Thank you for supporting our redevelopment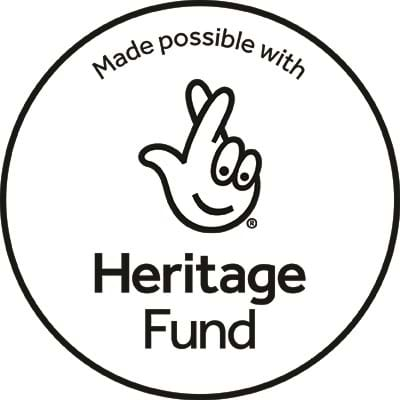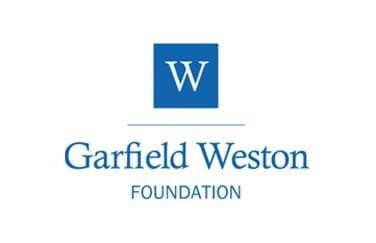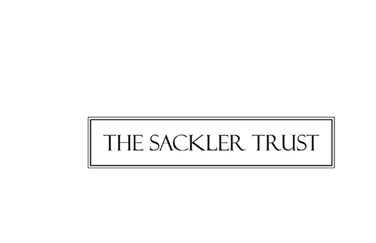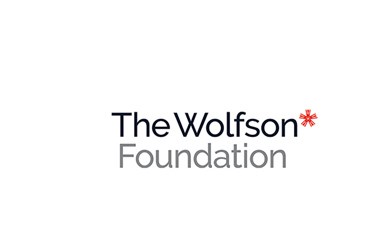 Major donors 
GRoW @ Annenberg 
Arts Council England 
City Bridge Trust 
DCMS/Wolfson Museums and Galleries Improvement Fund 
Fidelity UK Foundation 
Foyle Foundation 
Headley Trust  
Loveday Charitable Trust 
Swire Charitable Trust 
And our many other supporters
29th May 1961 Charitable Trust

 

Zeev Aram

 

Aurelius Charitable Trust

 

Graham Barker

 

John Bedford

 

William Brake Foundation

 

Consuelo and Anthony Brooke Charitable Trust

 

Graham Brown

 

Zarir and 

Sheilalla

 

Cama

 

Cazenove Charitable Trust

 

CHK Foundation

 

John Coates Charitable Trust

 

John S Cohen Foundation

 

Miles Delap

 

Trustees of the DIA Trust

 

Sir Harry 

Djanogly

 

Englefield Charitable Trust

 
Eyre Family Foundation 
Gapper Charitable Trust 
Robert Gavron Charitable Trust 
Sir Nicholas and Lady Goodison 
Worshipful Company of Grocers 
Hartnett Conservation Trust 
Andrew Hochhauser 
Richard Hunting OBE 
The Ironmongers' Company 
Brian and Cindy King 
Lord Graham Kirkham 
Catarina Leigh-Pemberton 
Anthony and Elizabeth Mellows Charitable Settlement 
Mercers' Charitable Foundation 
Ronald Miller Foundation 
Museum of the Home Friends 
The Murray Family 
Pilgrim Trust 
Philip and Charman Robinson 
Ruddock Foundation For The Arts 
Edwina Sassoon 
John and Jane Sharman 
Frank Smith 
Graham Spooner 
Stanley Smith UK Horticultural Trust 
Peter Stormonth Darling 
Peter Storrs Trust 
Bernard Sunley Charitable Foundation 
John Swire 1989 Charitable Trust 
Pennycress Trust 
Sylvia Waddilove Foundation UK 
Sir Siegmund Warburg's Voluntary Settlement 
Williams Charitable Trust 
Sarah Wood 
And thank you to all those who wish to remain anonymous.
With your help we can use our collections and programmes to reveal and rethink the ways we live, in order to live better together.