Due to staffing shortages, the library will be closed until March 2024. We apologise for any inconvenience caused.
Collections library and study room
Our new Collections Library offers unrivalled access to the Museum's collection. It is a space for academic researchers, students and curious visitors.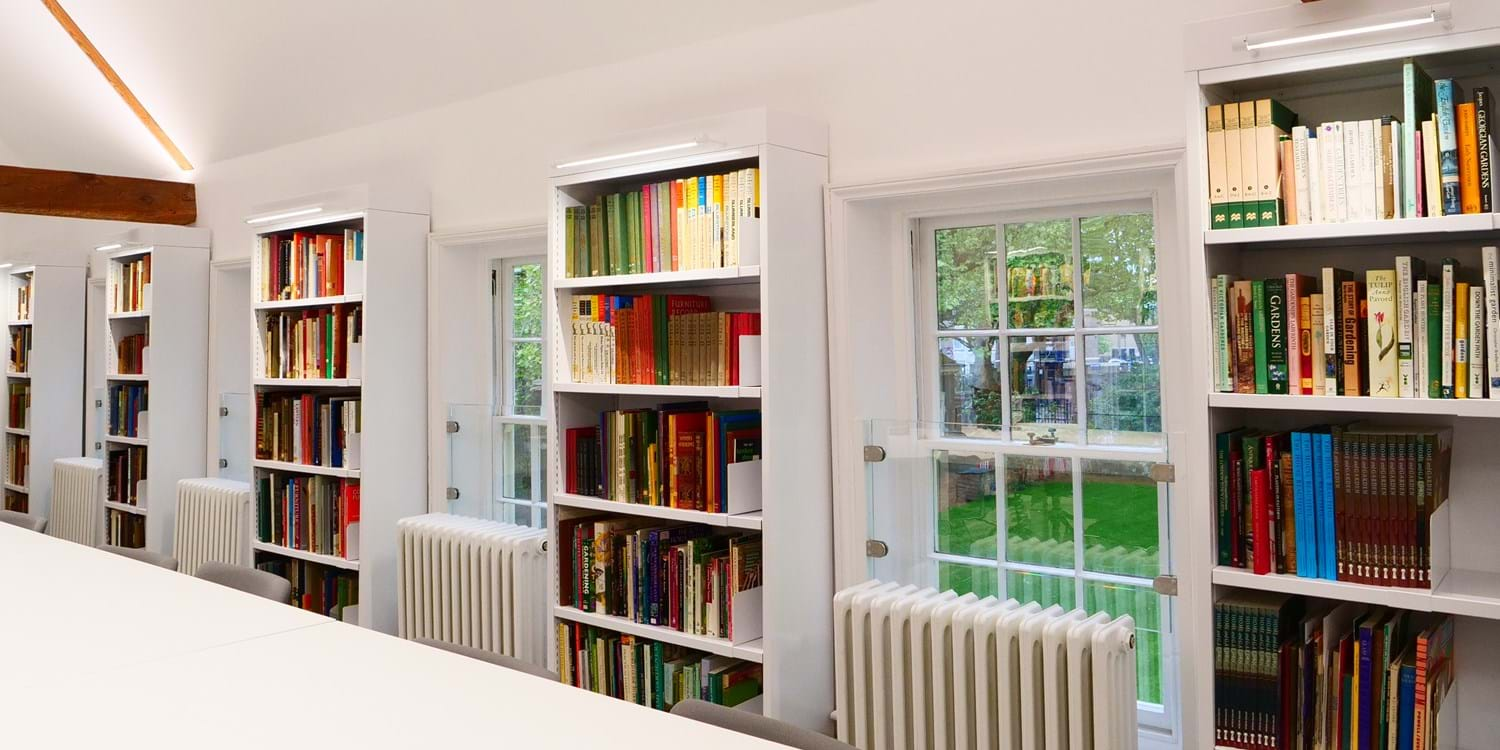 Our concept is that no object is off limits
This normally behind the scenes space is open and accessible for anyone who would like to interact with the archive and collections.
No object is off limits. This approach allows us to be at the forefront of democratising stored collections, opening them up to as many people as possible and encouraging curiosity and creativity.
What's available
Our collections and archives give a unique insight into what home means to different people through everyday objects and personal stories, all related to the lived domestic experience.
Browse our collections online, view our curated collections or visit the Museum for inspiration. We're expanding what's available online all the time, so if you can't find what you're looking for our curatorial team can help you select objects and archives to view. Our collections include:
printed books
manuscript material
archive material including The Bernard and Geraldine Cotton Archive of Regional Furniture from Britain and from certain other countries abroad
photographs
audio and film oral history interviews
prints
wallpaper and textile samples
portable objects, including ceramics, glass and metalwork
Opening times
Due to staffing shortages, the library will be closed until March 2024. We apologise for any inconvenience caused.
Access
and facilities
The Collections Library is accessible via stairs or lift and we have:
various reading aids
height adjustable furniture
a hearing loop
charging points for electronic devices
a copy stand available to all
Please only bring into the Collections Library what you need for your research and leave anything else, including bags and pens, in our dedicated lockers.
You are welcome to take photographs on your own devices of our archives and objects subject to physical condition and copyright.
Our team will give you a brief introduction to archive and object handling at the start of your visit to keep both you and our collection safe.
How to book
Please fill in the booking request form below at least 5 to 7 working days before you plan to visit with:
your contact details
preferred date and time
what you want to see (please be as specific as possible)
why you're interested in our collections (academic research, just curious, family history etc)
The curatorial team will be in touch to confirm your booking and continue the conversation around your object and archive selections.
You will need to follow our guidelines whilst in the Collections Library and agree to our copyright terms and conditions – we will share these with you as part of the booking process.