New Year, same me
From vlogs to blogs, people record their lives in many different ways.
This is the diary of 14 year old Ernest Baker who once lived in the Geffrye Almshouses.
He filled the pages with writings and drawings documenting his life.
Here he's drawn himself and his brother Seppy running through their father's study with no clothes on, holding their trousers!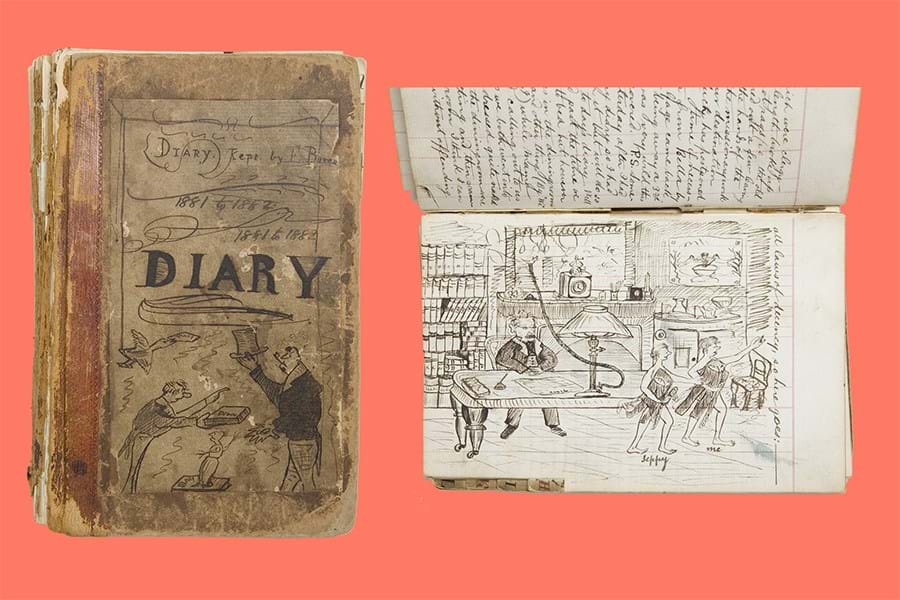 Diary of Ernest Baker, age 14, son of the chaplain of the Geffrye Almshouses. Handwritten with line illustrations in ink.  Object number 2/1989
Activity
Can you start a diary for the New Year?
What will you write about?
How much of the page can you cover with doodles and drawings?
Diary extract
Here's a bit more of Ernest's diary. He writes:
Taught Cecil sums till 9 then had prayers, then supper, and then to bed.
Saturday Jan 7th 1882
Had breakfast at 10! Being a holiday I had no reason to rise early. Lucy not quite well yet. She had some porridge for breakfast.