Documenting Homes archive
Our Documenting Homes archive records people's everyday experiences of home. It brings to light hidden or overlooked stories of home and enhances our understanding of home. We have been collecting in this way since 2007.
The archive allows people to share images, audio and testimony about their past and present homes – it includes material from the 1900s up to the present day.
The archive is constantly expanding and includes a diverse range of people's stories of home, told in their own words. It currently contains nearly 8,000 items.
Here is a small selection of some of the stories the archive contains.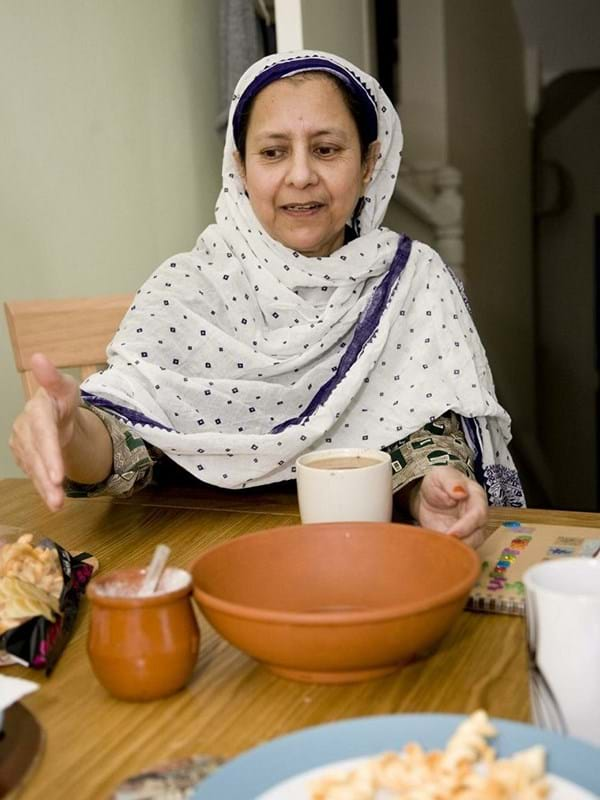 Image courtesy of Marysia Lachowicz
My favourite room
In this photograph Mrs SA is seated at her dining room table in her favourite room in her home – the kitchen.
In the interview Mrs SA talks about how she uses this space.
"When friends come over, everybody brings a little food, we go into the kitchen, and just all stand up, sit down, talk about the life we lead with a cup of tea, we talk."
Mrs SA donated material about her life and homes in Bangladesh and England to the Documenting Homes archive. It includes an interview, a floor plan, and 93 photographs.
---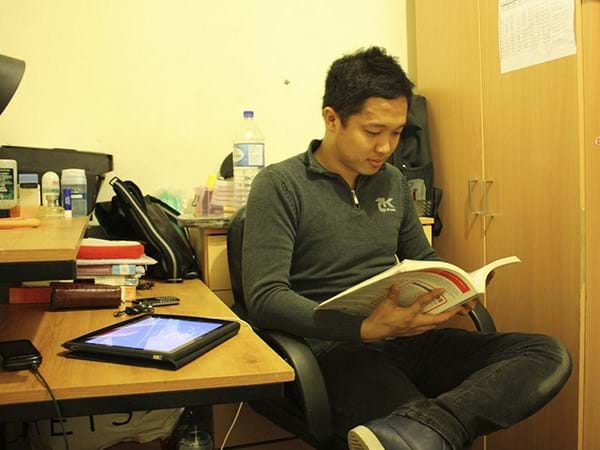 My shared space
Through interviews and photographs in their Documenting Homes collection three students, Nguyen, Do, and NA, show the challenges of negotiating a small shared space.
Nguyen, photographed here reading at the desk in his bedroom, admitted to briefly falling out with his flatmate over the household chores.
'One time she was quite angry with me because I was so lazy, I just come home and sleep. I didn't care about the cleaning. After that I felt that, OK we are friends and we are living in one place so we have to share the responsibility.'
---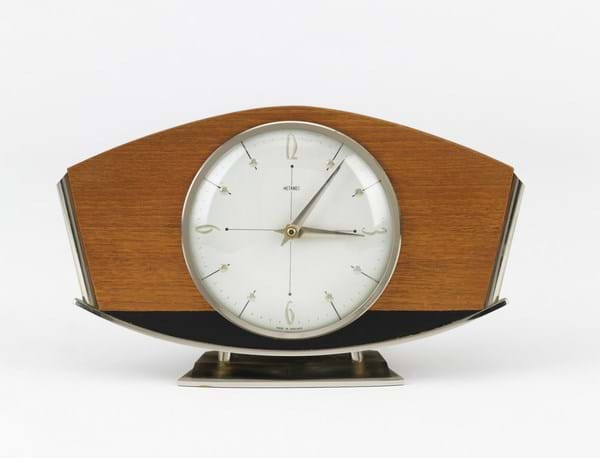 My mother's clock
Catherine Breheny's parents received this clock on their wedding day in 1969. Although it eventually stopped ticking, it never lost its significance to her mother who was too attached to it to ever throw it away.
Catherine donated the clock to the Museum along with material about her childhood home for the Documenting Homes archive including: 4 questionnaires, 47 photographs and five original documents, including sales brochures, price lists and invoices.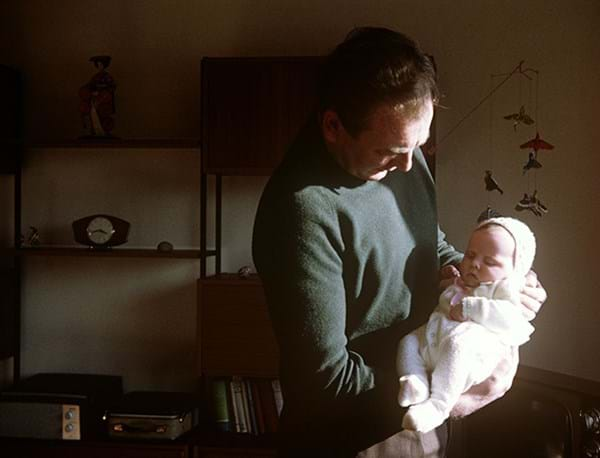 This photograph shows the clock on a shelf in the background in the family home.
When people donate an object to the Museum we ask for photographs and testimonies of how it was used in their home- which we add to the archive to document the rich stories behind an object.
---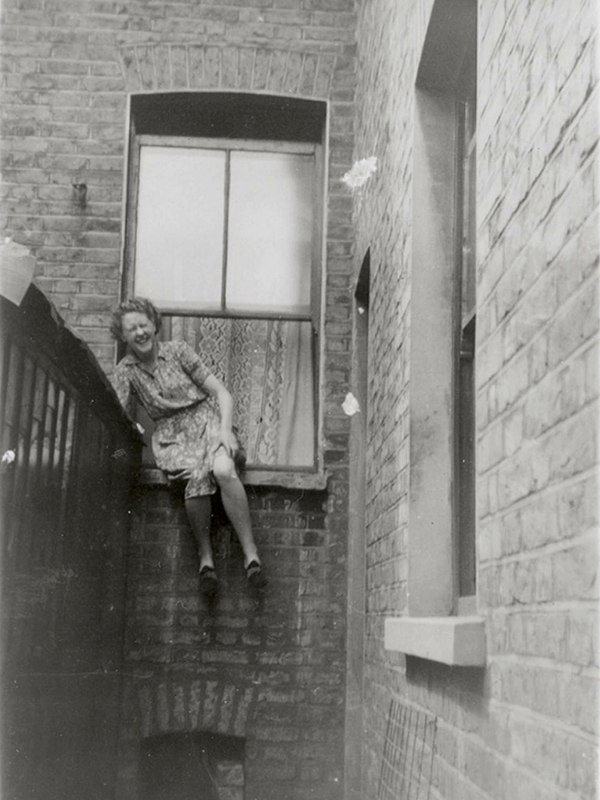 Photo by Harry Twine
My family home
The Documenting Homes material from Harry Twine covers the five generations of his family who have lived in the same house in east London since 1860.
This photograph taken in the 1940s shows Harry's sister Edie climbing out of the second floor back room window of the family home.
Over time, Harry has shared his three-bedroomed home with his grandparents, aunt, parents, siblings, wife, children and a pet tortoise called Rusty. For Harry, home is all about family.
---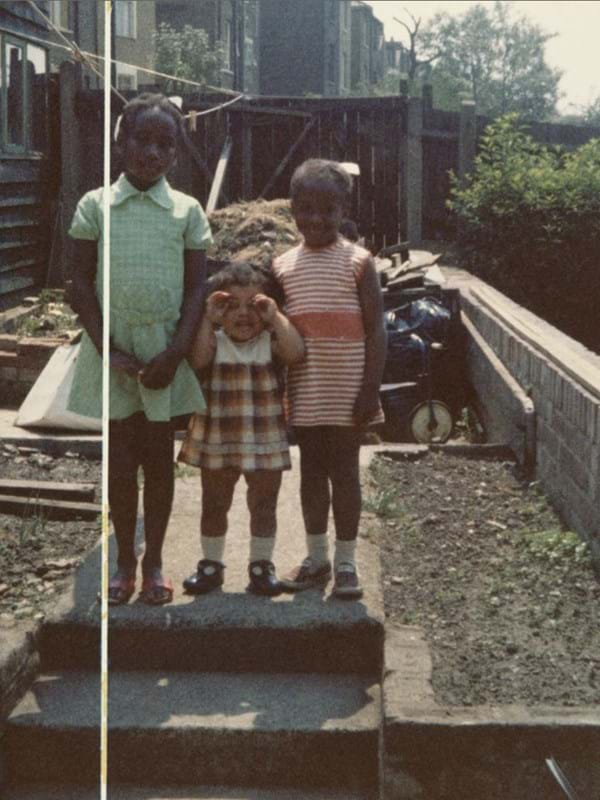 My family snaps
The photographs, taken in the 1970s, show Antoinette J and her family spending time at home – playing in the garden and celebrating birthdays.
They were used in the West Indian Front Room exhibition held at the Museum in 2006 and were later acquired permanently.
Along with 24 family snapshots from the 1970s, Antoinette J donated 16 photographs of her current home and an interview in which she gives details of her past homes in London and Barbados and her current home in Lewisham.
These photographs are part of the Documenting Homes collection of Antoinette J.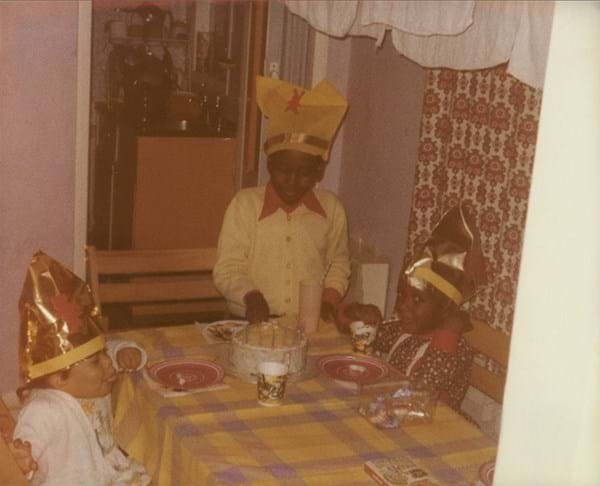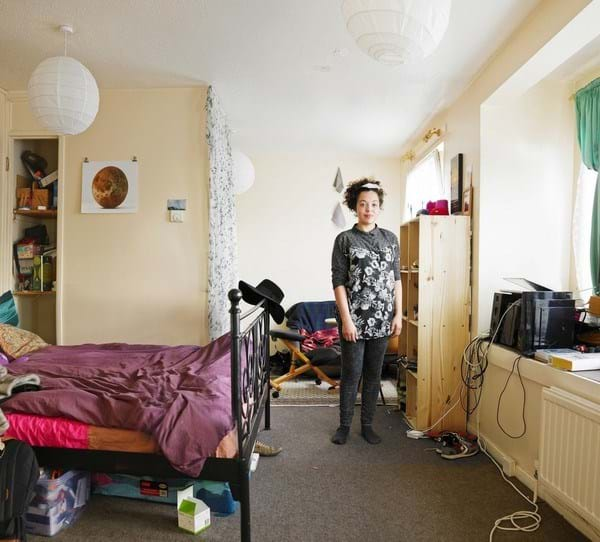 Image courtesy of Victoria Birkinshaw
My nomadic life
This photograph is of Jodie, a property guardian. In her questionnaire Jodie talks about her nomadic life – being a guardian means that in return for affordable rent, she has limited tenancy rights. She is, however, happy with her situation.
'I love that I have been able to experience living in a variety of unusual buildings. I don't mind this way of living at all… it might not be permanent, but I think you take home with you if you are that sort of person.'
This is a photograph from a Documenting Homes collection about 11 people living as property guardians in former sheltered housing in London. The collection contains 12 questionnaires and 31 photographs.
---