Housework
A boring chore or a rewarding routine, keeping our homes clean and tidy is a task we all face.
Whether cleaning carpets or battling bugs, housework is a story of hard work.
Swept up with overworked servants, exciting inventions and gender protest, it is a history that demonstrates both change and continuity in society.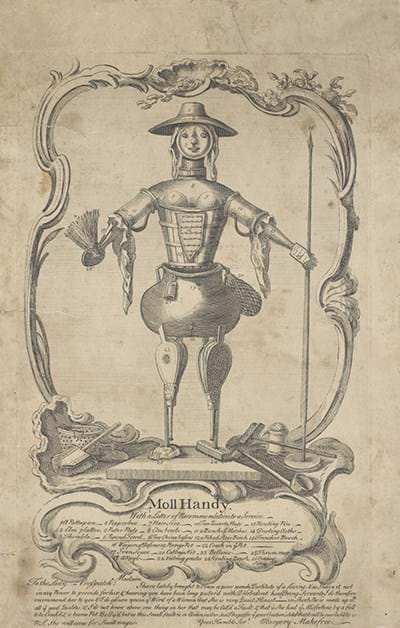 Moll Handy
This satirical print shows a female servant made of domestic utensils.
Moll Handy has thimbles for eyes, a bucket for a stomach and bellows for legs.
Moll illustrates the many different demanding jobs of a servant and the domestic tools available in the 1700s.
Moll Handy with a letter of recommendation to a service by George Bickham the Younger, about 1740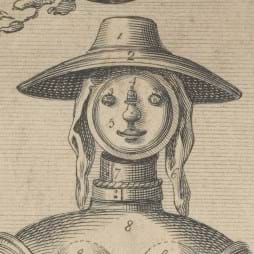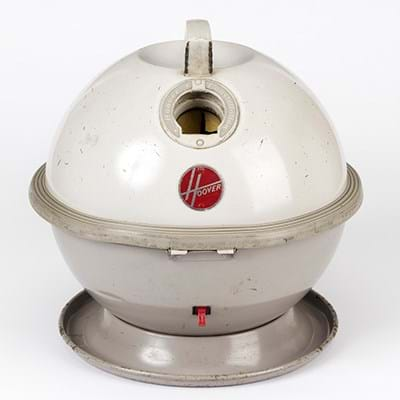 Hoover Constellation
This Hoover model from 1962 has no wheels but instead hovered, floating on a cushion of exhaust air. 
Hoover introduced the Hoover Constellation, in 1954. Its spherical design was futuristic, influenced by the Atomic Age and developments in space exploration.
Hoover was an American company but became a UK household name. The dramatic reduction in servant numbers after the first and second world wars meant that the vacuum industry expanded and further models were created.
Hoover Constellation, Model 862. Hoover Ltd, 1962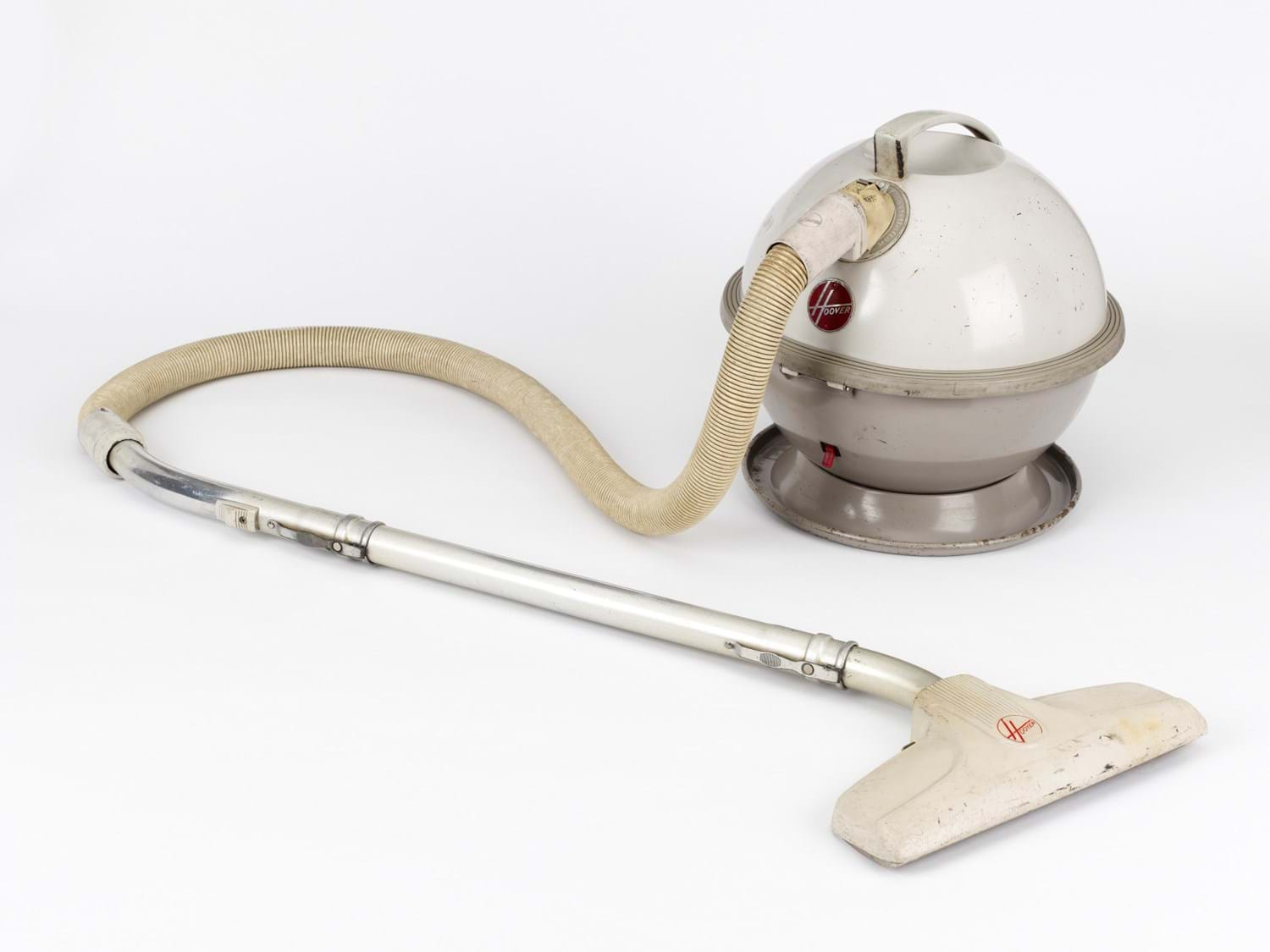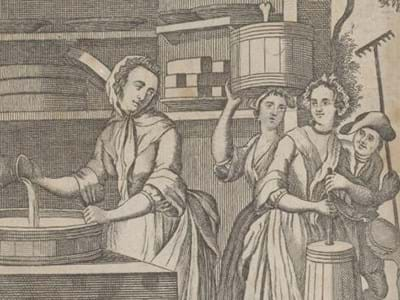 Guide for a servant
This spread shows the farm wife in the dairy with three servants. A girl is churning butter, a boy carries a rake, and another girl carries a barrel on her head.
In the 1700s and 1800s many advice books and guides were published for house servants and their employers, advising on correct behaviour and housework tips.
Chapters in this book include 'Secrets Among Fellow Servants', 'Avoiding Sloth' and 'Being too Free with Men Servants'.
A complete guide for a servant maid by Ann Walker, London c.1787