Experience
A levelling experience
24/04/2020
We are a family of five plus a pet dog (Dad Phil 45, Mum Kerry 43, Joseph 12, Esther 10, Rebecca 6 and dog Frankie one).
We live in a 70s townhouse with a small garden in Bethnal Green. We've been in this house for 11 years.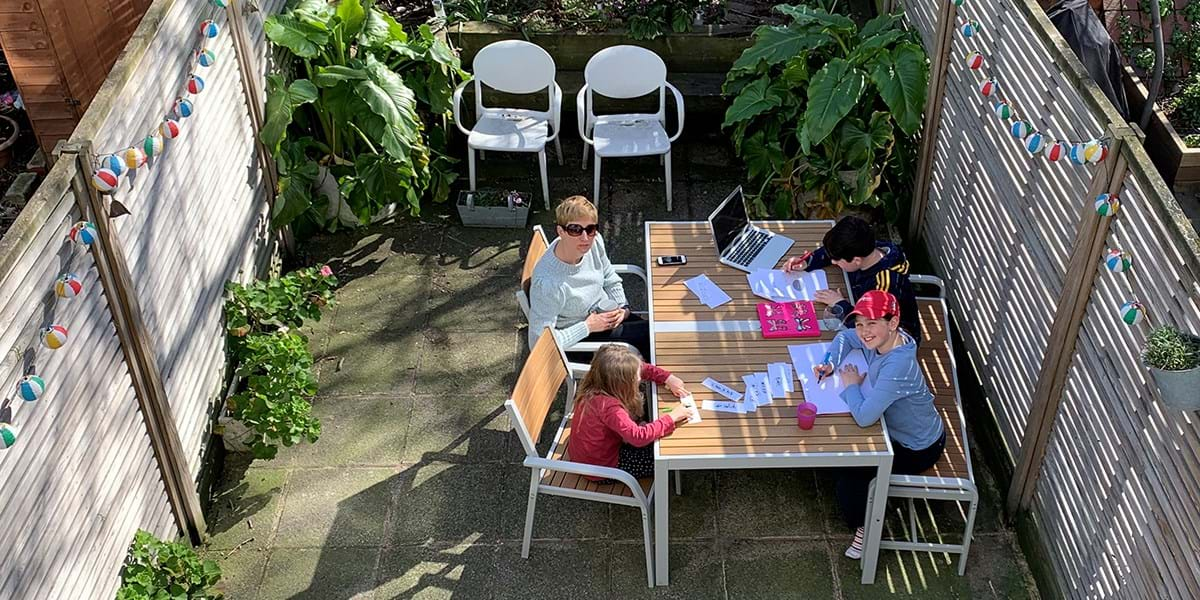 Teaching all three children in the garden
In what ways has the coronavirus pandemic changed the way you use your home?
Kerry usually works from home with Frankie for company while the children are at school and Phil is out at work.
Now we are all here all the time with Kerry and Phil both trying to work and the children doing their school work. Most of our leisure activities now take place at home, rather than out with friends or at groups, clubs and classes.
Sometimes we are using nearly all the rooms in the house for work and schoolwork. The children are playing in all the rooms now too.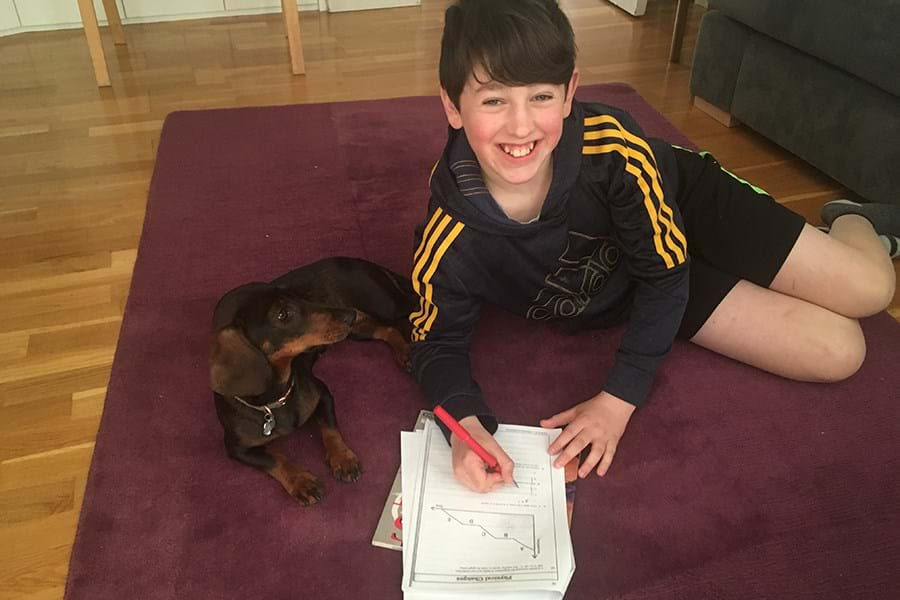 Joseph doing schoolwork in the lounge with Frankie the dog
How do you feel about your home? How have these feelings changed?
We feel very luck to have a big home, by London standards. We also feel very lucky to have a small garden. There are times when we wish we could be elsewhere. Some of us would like to get the house to themselves sometimes. We try to take turns to walk our dog Frankie so that everyone leaves the house and other people get some quiet time at home. In the room that the two girls share, we have put up a net curtain across the room so they each have their own area where they can go and alone if they want to.
How does staying at home affect your relationships?
It's quite a levelling experience because we are all together all the time. Everyone can see what work and leisure time everyone else has. That encourages us to pitch in and help each other out.
It's harder for some than others and this varies over time. For example, Joseph who is almost a teenager and especially loves team sports, is really missing his friends and his sports clubs. The next best thing is playing Fortnite with friends online, but he finds it frustrating that we aren't interested in the same things as he is.
What do you appreciate most about your home? What do you find frustrating?
That we have room to spread out when we need to, that we have a garden where we can enjoy good weather. That we have internet and a few devices to allow us to interact with other friends and family, not enough for everyone to have one each though.
We are preparing more food because we have all our meals at home so we're grateful to have a good kitchen with room to cook and eat. Frustrations tend to be around people not tidying up after themselves and the fact that the house gets dirtier quicker with all of us at home.
How has lockdown changed your habits or routines at home?
We get up a bit later because we don't need to travel to get to school and work, or rush out the door on weekends to get to sports clubs. Adults have less time because as well as our work, we also have to teach the children, prepare more meals and do more housework. Children have a bit more time because they are not going to school or clubs. They are reading more, playing more and watching more TV. We have managed to plant some seeds, which we don't always manage to do.
How is your sense of home affected by your neighbours or those living nearby?
It's quite a fashionable part of London and many of our neighbours are young single people sharing flats. Usually we don't see much of them, but they are around more at the moment. It can be a bit noisier as a result. For example, while we are working and doing school work, they might be home listening to music and drinking in the garden. Other families are in the same boat as us and the children can at least talk through the fences with each other. Because we live in a cul-de-sac they would usually be out in the street playing games so they are missing that.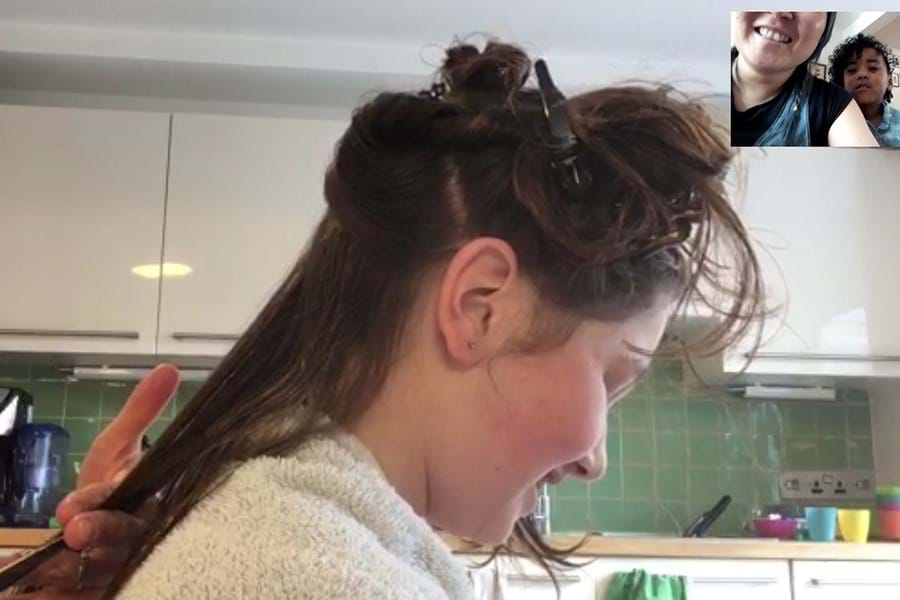 A screenshot of Kerry cutting Esther's hair with help from our hairdresser Izumi on video phone with her son Kaito
Share your experience
Take part as we document home life during the coronavirus pandemic
Donate now
Support us to continue vital collecting and programming to explore what home means now
Keep up to date with all the latest from the Museum
Sign up to our monthly enewsletter for news and stories