Experience
Friendships have strengthened
28/04/2020
I live in a flat in South Croydon. It is a conversion in a house, there are two small flats per floor.
My flat is on the second floor, they called a studio, but it is a bit bigger that a normal studio. I have a big room I use as a bedroom, a small dining room, the kitchen and the loo.
I do have a bit of space. I live by myself here for almost 10 years.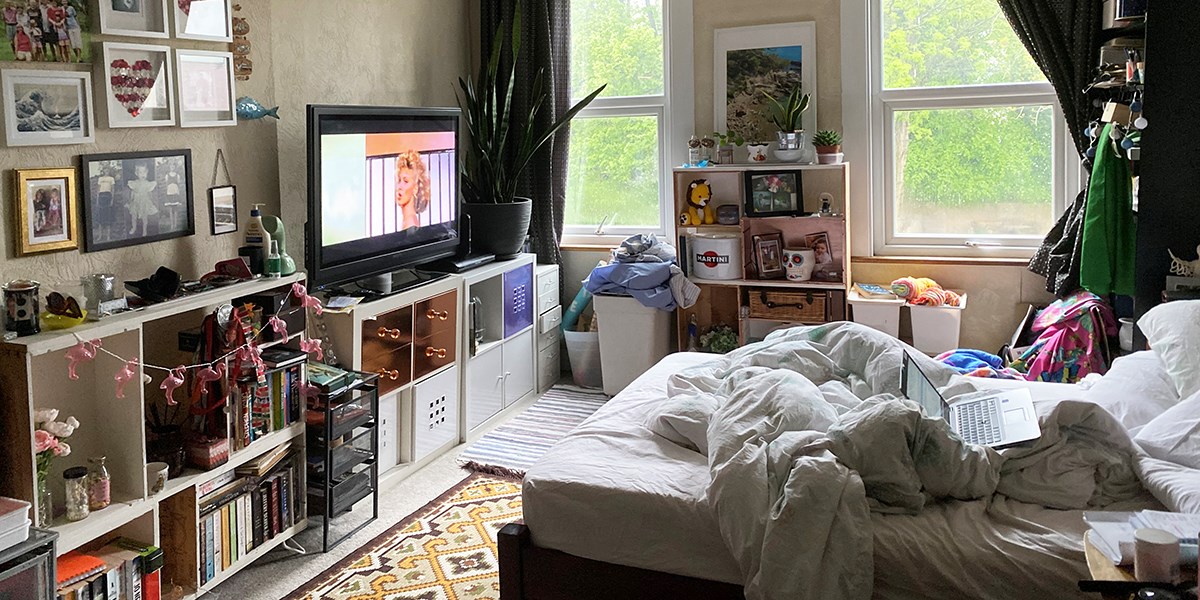 My bedroom – spending lots of time in bed, as I can work from here
In what ways has the coronavirus pandemic changed the way you use your home?
As I was on the process of being made redundant from my current job, I was already working from home four days a week, so the change was not to drastic.
How do you feel about your home? How have these feelings changed?
I love my home, it is full of memories. Every time I travel to other countries/places I try to buy vintage useful stuff for the house, so when I walk around I can see bits of memories everywhere.
It is a bit cluttered but I don't mind. I think the lockdown only made me appreciate my own space even more.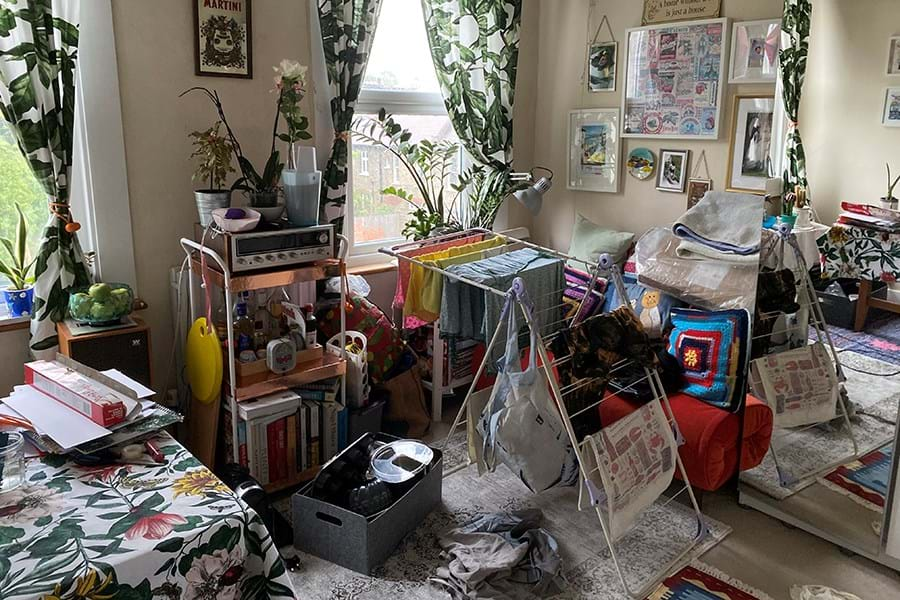 My messy dining room, as I spend less time in here it has became a bit of a room for dumping unwanted/unused bit.
How does staying at home affect your relationships?
I am single and don't have a partner, so no issue here. But it does affect my relationship with my friends, normally we have dinners and drinks at my house. So I am missing them terribly.
I think that some friendships have strengthened, as we take time (almost daily) to check on each other, as we all have different challenges at this time.
What do you appreciate most about your home? What do you find frustrating?
For the first time in my life I wish I had a garden, or a balcony. The lack of outside space is really frustrating. I appreciate the fact that I can look out my window (from the second floor) and see the lovely outside.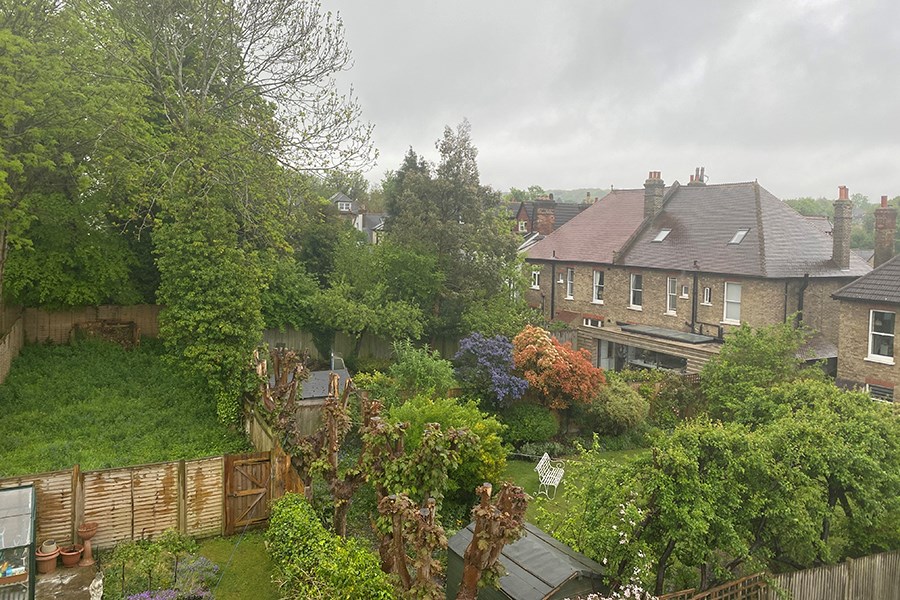 View from the bedroom window on a rainy day
How has lockdown changed your habits or routines at home?
No major changes in routine for me, I guess I was lucky I was already spending most day WFH.
How is your sense of home affected by your neighbours or those living nearby?
I do enjoy listening to the children playing in the gardens nearby. But do get a bit annoyed when I am trying to work and my neighbours are having a barbecue with loud music on a Tuesday afternoon. But I am a bit more in touch with them as well.
I am always checking on the elderly lady in my building, checking if she needs anything when I go out to the shops.
Share your experience
Take part as we document home life during the coronavirus pandemic
Donate now
Support us to continue vital collecting and programming to explore what home means now
Keep up to date with all the latest from the Museum
Sign up to our monthly enewsletter for news and stories