Experience
Grieving over our lost norms
I live in a small village called Kingsclere which is in Hampshire. My home is detached with three bedrooms. We used to run an Airbnb business from our converted garage but that quickly vanished.
I live with my husband Lee, non-GCSE-taking daughter Daisy and son Joshua.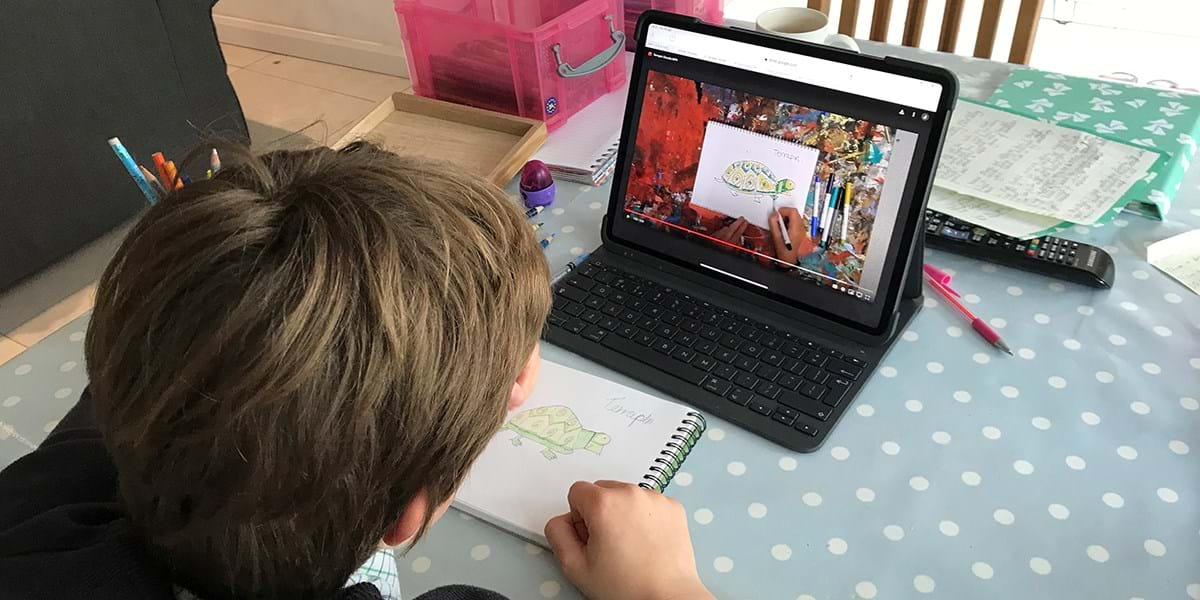 An art lesson on the kitchen table
In what ways has the coronavirus pandemic changed the way you use your home?
Our home is now a full time office and school.
I'm a primary school teacher who is working from home for two weeks (non-teaching) and then teaching in school with key worker and vulnerable children for one week. I spend a lot of time wondering if my school children are ok.
The pandemic impacted my husband's job too. He manages a medical device business in Europe within a global organisation. His products are for use in Intensive Care Units (ICUs). He's busy; he's donated critical care products to the hardest hit regions in Europe.
My daughter attends an independent school. Her school life and life were abruptly altered. Unlike many of her friends from different schools, she's still attending online lessons.
My son also goes to an independent school. His Easter holiday basically coincided with the start of the pandemic. It was a long wait until online schooling started.
I live with fit people so after schooling and work the house turns into a gym.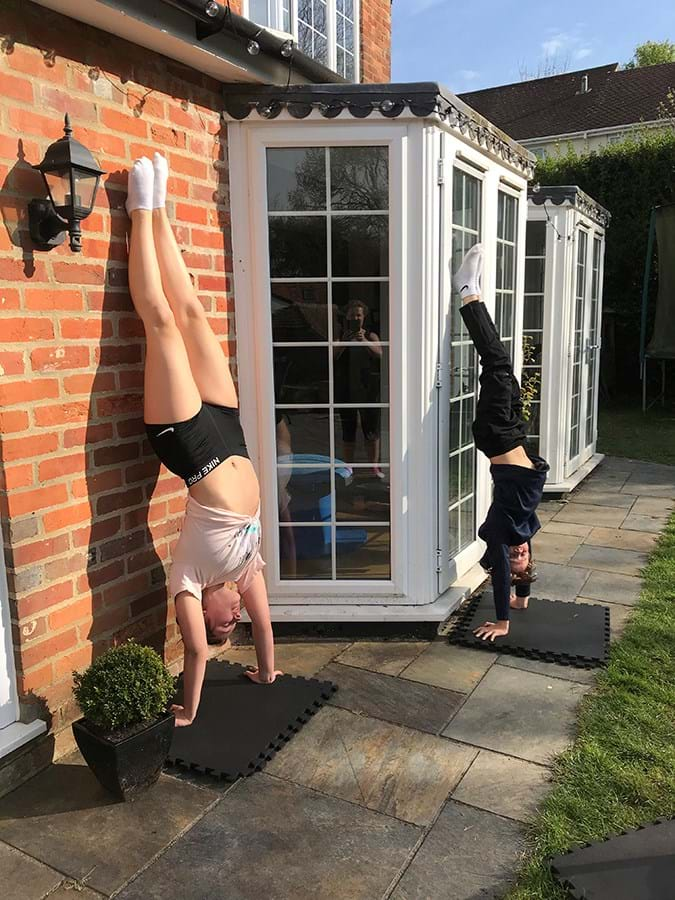 Exercising in the garden
How do you feel about your home? How have these feelings changed?
I'm grateful for where I live. We have room to have our own space and come together comfortable. I love having my family close. These are different times but surprisingly I feel grateful as I may have just observed my daughter drift off to her own life, my husband constantly travel the world with work and my son move onto boarding school. Now we have been given extra time together.
How does staying at home affect your relationships?
Our relationships have grown stronger. We seem to be less tired and annoyed with each other. There have been moments but these were more when we were adjusting our lives in the early pandemic days.
Each of us were grieving over our lost norms. Our new after school and work normal is eating as a four; exercising mostly together and quizzing together.
What do you appreciate most about your home? What do you find frustrating?
I appreciate our home's internet connection and the many pre-pandemic hours spent making it work. It has never worked so hard. Although our Airbnb business fell apart in March, it has meant my husband has somewhere to go to work. The rest of us appreciate that because he calls people loudly all day long.
Our garden and its now multiple uses - gym, vegetable plot and endless jobs it creates - is appreciated.
I'm frustrated that we don't live in a street with easy access to neighbours and the fun I know others are having.
How has lockdown changed your habits or routines at home?
I'm could always find a way out of keeping fit but now (really due to Joe Wicks becoming a fixture of our school curriculum) I'm exercising.
I have created the much talked about vegetable plot.
We're all cooking. We all quiz. We are all about to draw as we've signed up to a WhatsApp art club.
How is your sense of home affected by your neighbours or those living nearby?
We have neighbours but they are just out of everyday reach. But we've repaired a fence and chatted following all social distancing rules with one set of neighbours. I'm aware of another neighbour's cancer situation, we chat about her hospital visits which is a stark reminder of life outside our home.
I get the impression, I am the only one who leaves their home for work.
Share your experience
Take part as we document home life during the coronavirus pandemic
Donate now
Support us to continue vital collecting and programming to explore what home means now
Keep up to date with all the latest from the Museum
Sign up to our monthly enewsletter for news and stories