Experience
I look forward to small tasks
01/05/2020
I moved to Castletown, Isle of Man last October from England with my husband, youngest son and our guinea pig Hardy.
Our flat is located on the promenade facing the Irish Sea.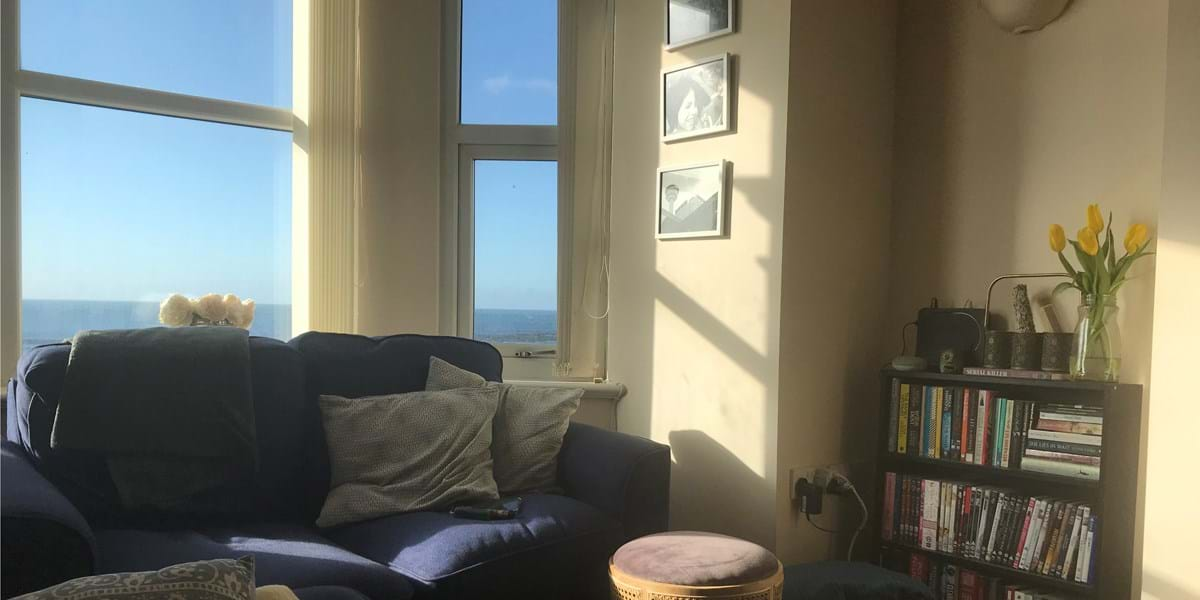 In what ways has the coronavirus pandemic changed the way you use your home?
We have always been an active family and now we have been forced to stay at home more often. This has helped us to appreciate our living spaces more and we have created a routine to care for it with daily chores. Instead of just being a base, it has become our foundation.
How do you feel about your home? How have these feelings changed?
I definitely appreciate my home a lot more. Although it has been really tempting to purchase items online to fill it up with stuff, I'm learning to be content with what I already have and reuse what's available to me already.
How does staying at home affect your relationships?
I will admit there have been some tense moments with family but nothing extreme or hurtful. It has been really interesting to watch how we have developed routines to cope and manage this together.
What do you appreciate most about your home? What do you find frustrating?
I appreciate the people in my home more because we are sharing household duties and we are still able to make each other laugh despite the situation.
At the beginning of this pandemic I was very scared about whether we could be confined with one another in a small space for weeks at a time, but we have been doing better than I ever could have imagined.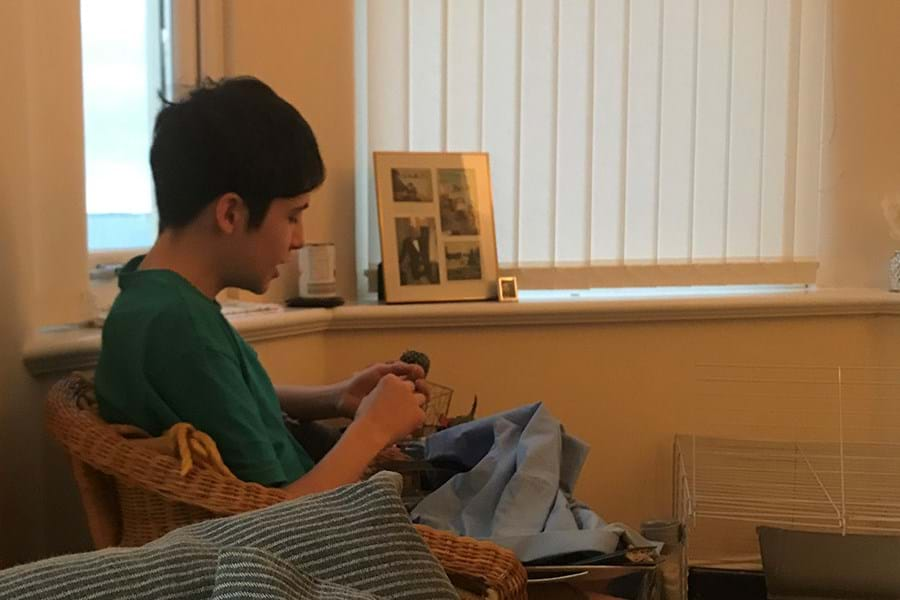 My youngest son learning to sew a button on to his top as we have time to do this
How has lockdown changed your habits or routines at home?
I am a very disorganised person and I have learned how making lists of everyday tasks and goals have helped a lot. As a result I have completed outstanding jobs and reduced my stress by getting these jobs done. As well, I find I look forward to small tasks like eating breakfast and doing the laundry.
How is your sense of home affected by your neighbours or those living nearby?
It hasn't changed much except that we learned a bit more about our current neighbours.
Share your experience
Take part as we document home life during the coronavirus pandemic
Donate now
Support us to continue vital collecting and programming to explore what home means now
Keep up to date with all the latest from the Museum
Sign up to our monthly enewsletter for news and stories