Experience
I miss serving others
22/04/2020
I live alone in a rented bedsit in sheltered housing. The property has 38 flats and is on the edge of town on a busy road. I am retired.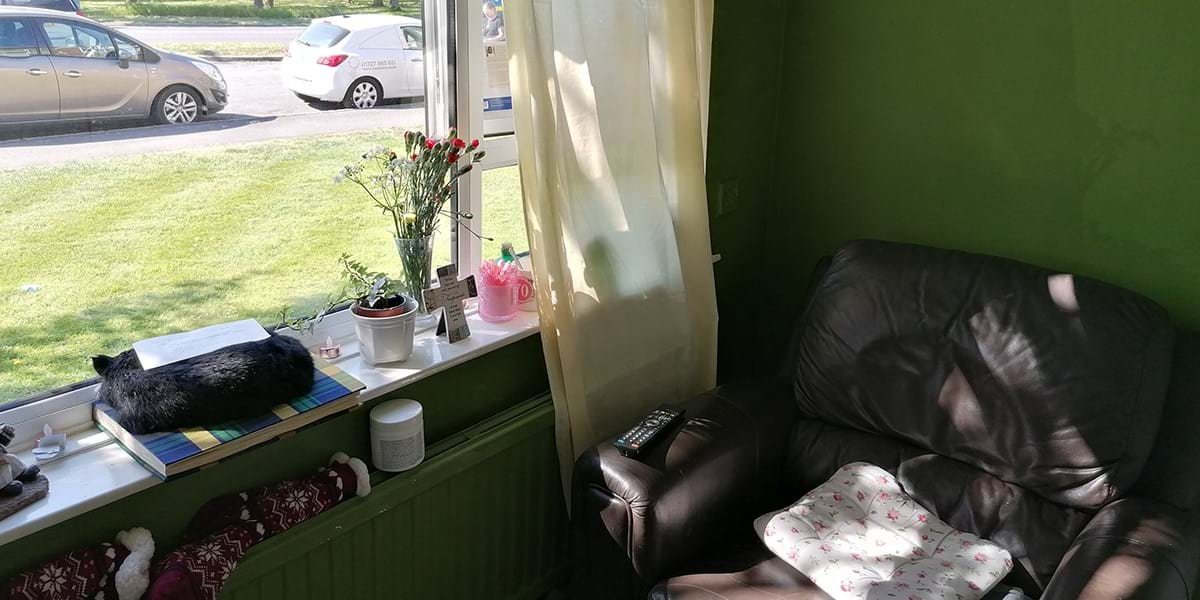 My favourite chair in my lounge
In what ways has the coronavirus pandemic changed the way you use your home?
I spend a lot more time here than normal, so finding different things to do to occupy me has been a challenge. But I am beginning to relax into being here more as the days go by.
How do you feel about your home? How have these feelings changed?
I love my bedsit, but four walls can become very closed in after a prolonged time. Normally I am in and out most of the day and am pleased to get back at night.
How does staying at home affect your relationships?
I am single. I have no close family, but normally volunteer and so all that has come to a stop as I am 70. I miss serving others and hugging people.
What do you appreciate most about your home? What do you find frustrating?
I am safe and secure, I am on the ground floor and can see the world moving about outside my window as I live on a main road.
I find it frustrating that I can't used the communal lounges or meet up with my neighbours.
How has lockdown changed your habits or routines at home?
Now I try to have a different routine. I wake early and go out for a walk for my exercise, I take photographs and when I get back write up about where I have been and how the walk has affected me.
This gives me a reason for getting up and also I now have quite a large following on Facebook where I post it. This helps with my emotions and wellbeing as the comments are often positive and uplifting. The rest of the day pans out from that.
Today I have done gardening, a clothes wash and got medication for a neighbour. Other days shopping or getting stuff for a friend. Each day is different.
How is your sense of home affected by your neighbours or those living nearby?
Much as I love people and love to be with them, I also love my bedsit and the fact that I can come in and close the door, and I am secure in the knowledge that no-one will walk in on me.
The complex is quiet, I can hear my upstairs neighbour's TV sometimes, but it's nice to feel there is someone else around.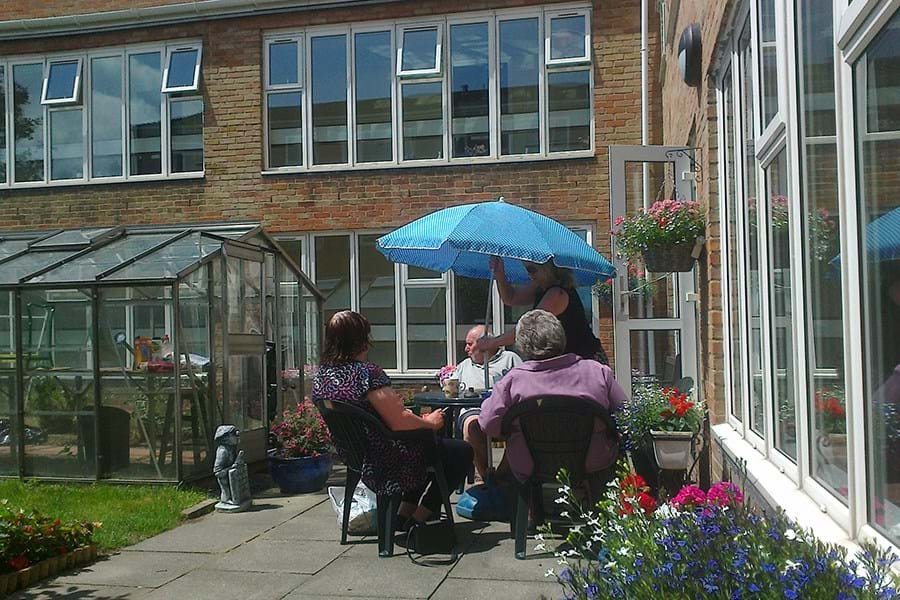 This is our patio where we used to have afternoon teas and meet with neighbours.

I can't meet with anyone at the moment and this is detrimental to my wellbeing. I miss so much being with people.
Share your experience
Take part as we document home life during the coronavirus pandemic
Donate now
Support us to continue vital collecting and programming to explore what home means now
Keep up to date with all the latest from the Museum
Sign up to our monthly enewsletter for news and stories