Q & A
Kate Poland
01/04/2020
Kate Poland has lived in Kent, Suffolk, Norfolk, China and Bosnia but has settled for good in Hackney Central.
She is our garden ambassador for Sow a Seed: a crowdfunding scheme to help replant the gardens at the Museum.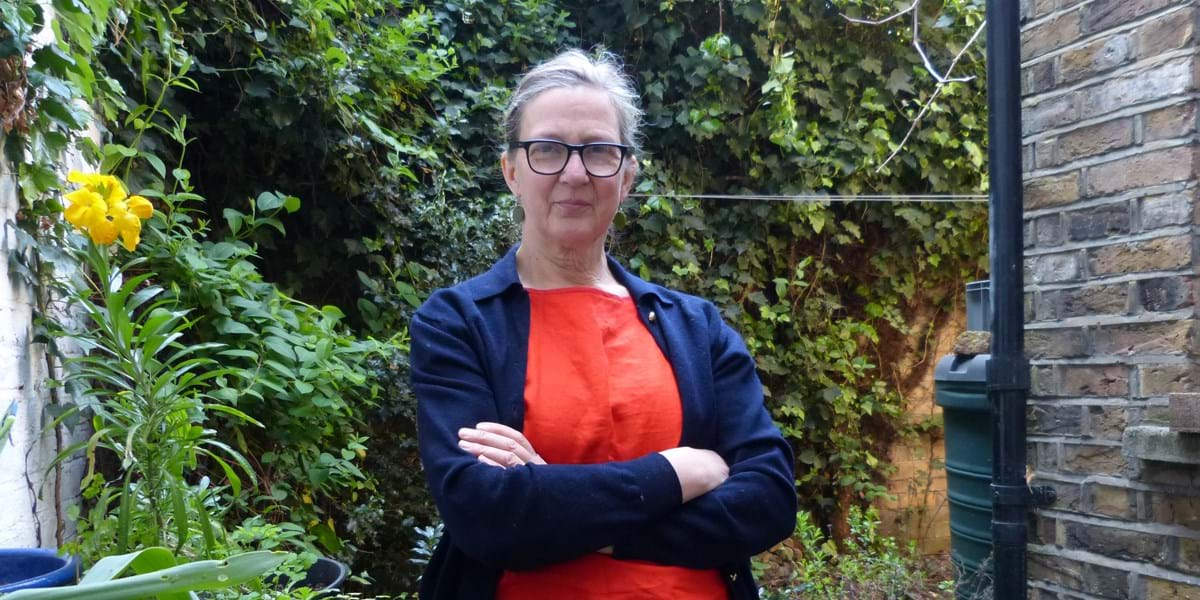 Where is home for you?
Here in the middle of Hackney – a small terraced house in Hackney Central.
What smells or sounds do you associate with home?
I suppose they're to do with childhood: the smell of wet laundry, I really love the smell when it's just come out of the machine.
What meal makes you feel especially at home?
Thick, dense white bread toasted with butter and a good cup of tea: leaf tea made in a pot.
What's your earliest memory of home?
Being upstairs in bed or at the top of the stairs, the grown-ups being downstairs, the safe sound of grown-ups talking among themselves with visitors. Knowing that there's life out there.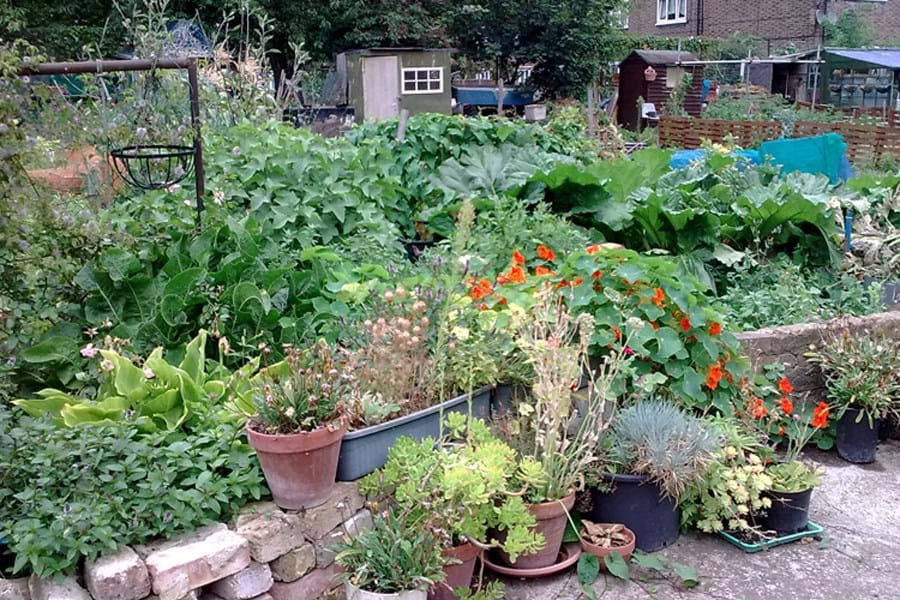 © Kate Poland
Do you have access to outside space?
I have a small yard at home, obviously I'm spending a bit more time here now. It's tiny, but it is secluded and very green: lots of ivy. And I've got an allotment.
How do you connect with nature at home?
I've got a couple of birds nesting in my ivy – a wood pigeon and a pair of blackbirds. I like to watch the insects, especially if I'm feeling a bit low – it's a wonder.
It reduces anxiety – just stopping and watching a very small creature.
Why do you think gardening is so important to our wellbeing?
It is fundamental to what we are as human beings: for thousands of years we've done some form of gardening.
It slows you down: focusing on one task, not worrying about the future (which is what you do when you're anxious), not regretting anything in the past.
And, growing stuff is political and empowering: putting a seed in the ground and creating something – if you sow your own seeds, it's a little rebellious act.
What's your top tip for gardening at home?
Compost: it's a magical process. You put a load of mouldy bread into something and it turns into magic soil. I would encourage everyone to compost – I'd make it the law.
What's your favourite plant, and why?
I'm a big fan of those things people call weeds: they do invisible jobs like holding soil together to stop flooding, or providing nectar for very small insects or birds. But we dismiss them because they're not dahlias or roses, the big flowers.
I choose dandelion because it has great big yellow flowers. It's such a striking plant: it comes early in the year and produces colour when we most need it in February...and bumblebees love it.
If you could change one thing about your home, what would it be?
I'd just get rid of almost everything – I can't bear having so much stuff.
What do you most appreciate about your home?
Being able to leave my clothes on the bathroom floor.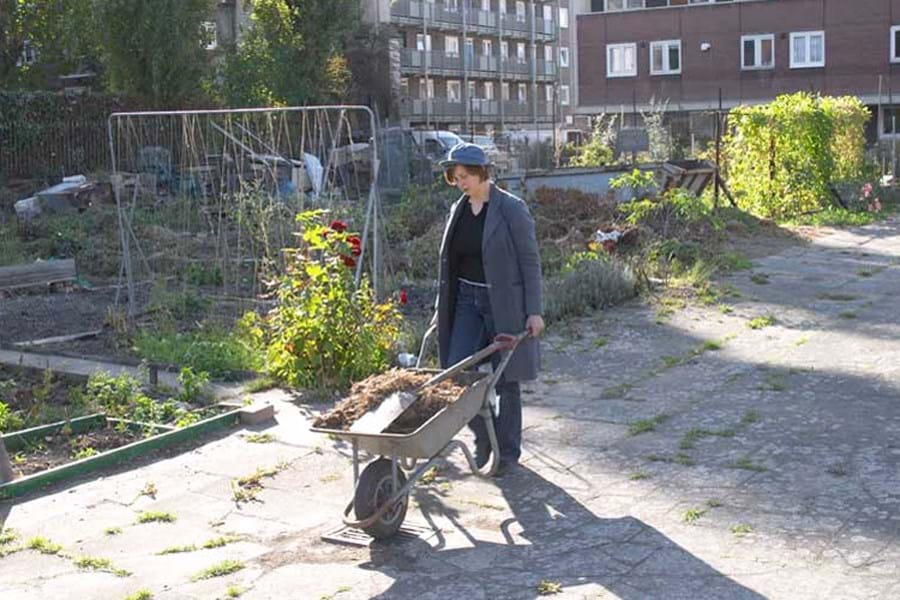 Where do you relax?
At my allotment – I've just got a new shed: everyone should have a shed.
Does anywhere else feel like home and why?
The new shed. At a pinch I could probably lay down in it. It's filled with seeds and tools and I've got a transistor radio, a Kelly kettle and a teapot.
It's a very physical place, obviously no computer! There's a solar panel, so I can charge things and it has lovely views.
I've made a pond out of a baby bath, and a blue tit just flew in and washed itself. I thought: what an amazing privilege to be able see a wild animal have a bath.
Quickfire round
Ketchup in the fridge or the cupboard? Fridge
Shoes on or off? Off, I hate shoes
Shower or bath? Bath: it's where I read
Curtains open or closed? Closed at night, open in the day
Do you make your bed? Yes, but not very well
---
Contributor

Kate Poland
Kate Poland is a London based writer, teacher and gardener who lives in Hackney, east London. She is the UK's first ever 'postcode gardener' working in the E5 postcode to increase vegetation and wildlife.
---