Experience
Making scrubs
28/04/2020
Large, ground floor flat with three bedrooms and large garden.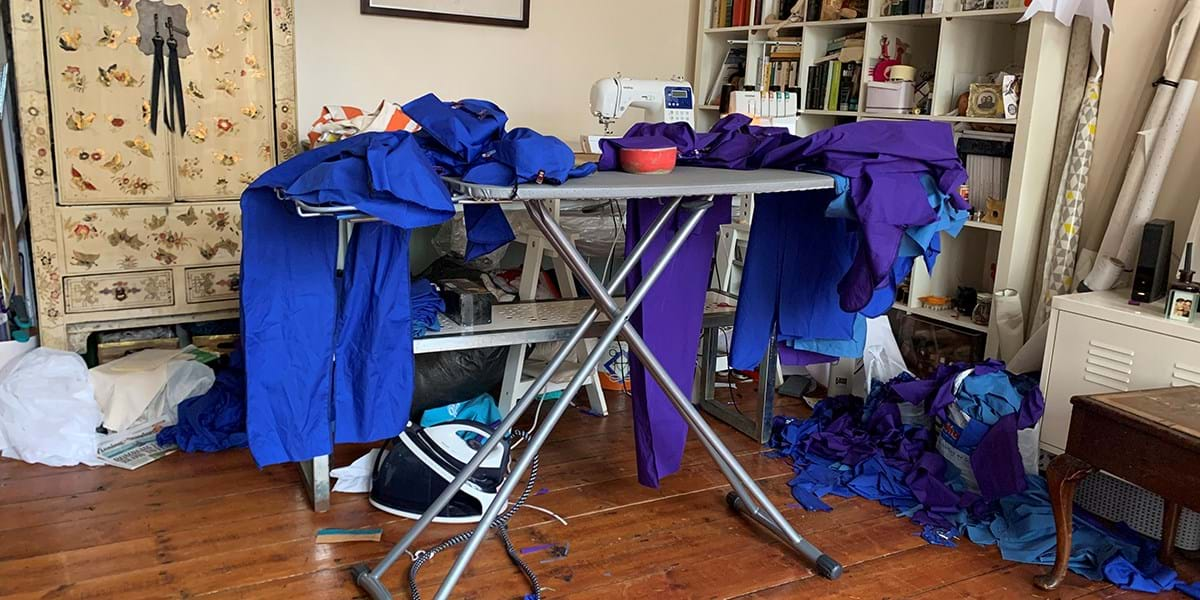 My corner of the lounge room where I'm making scrubs for the NHS
In what ways has the coronavirus pandemic changed the way you use your home?
Sometimes it's hard to find a room to be alone in but we are all rather liking it.
How do you feel about your home? How have these feelings changed?
We have always loved it and do still.
How does staying at home affect your relationships?
Thankfully we have gotten along pretty well. We've had our moments but overall it's been fine.
What do you appreciate most about your home? What do you find frustrating?
Not enough rooms to have one each. Kitchen is a bit small.
How has lockdown changed your habits or routines at home?
Not really. We clean once a week as a family and have movie night once a week. We didn't do that before.
How is your sense of home affected by your neighbours or those living nearby?
No problems at all. In fact we have become friends with the neighbours upstairs.
Share your experience
Take part as we document home life during the coronavirus pandemic
Donate now
Support us to continue vital collecting and programming to explore what home means now
Keep up to date with all the latest from the Museum
Sign up to our monthly enewsletter for news and stories