Experience
Many, many stars
29/04/2020
I live in Penarth, a well regarded suburb of Cardiff. I live in a two bedroom terraced house by myself – no pets. It is a very picturesque town with a lot to see and do....when you're allowed out!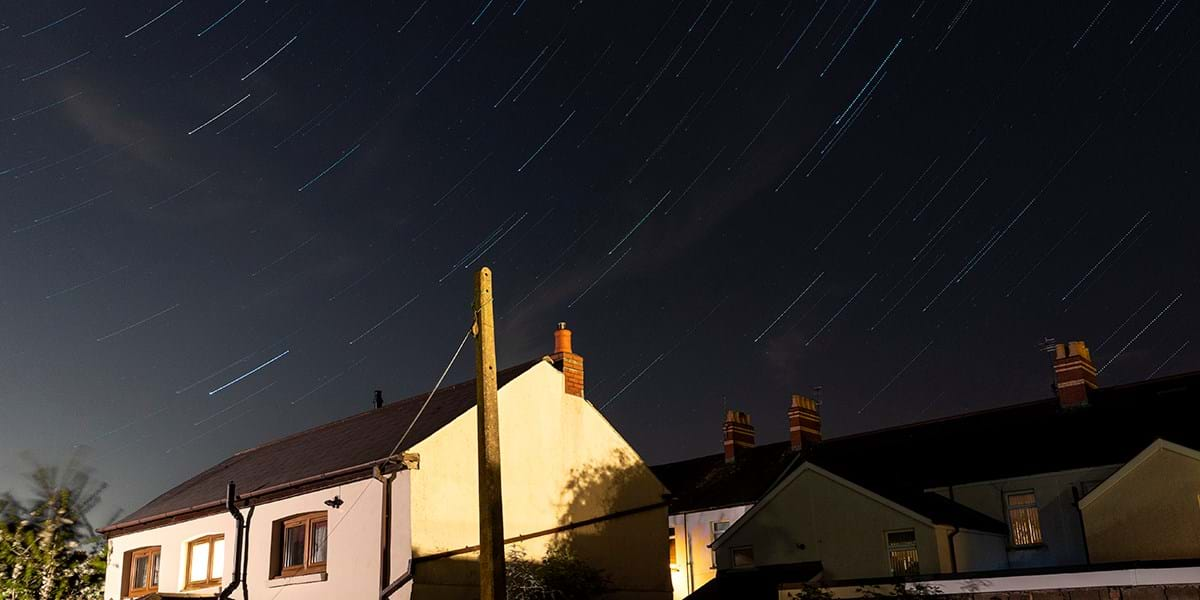 The night sky is so much clearer, and you can see many, many stars during lockdown. That's one good thing!
In what ways has the coronavirus pandemic changed the way you use your home?
My home is now my office, my gym, my photo studio, my cinema and my restaurant.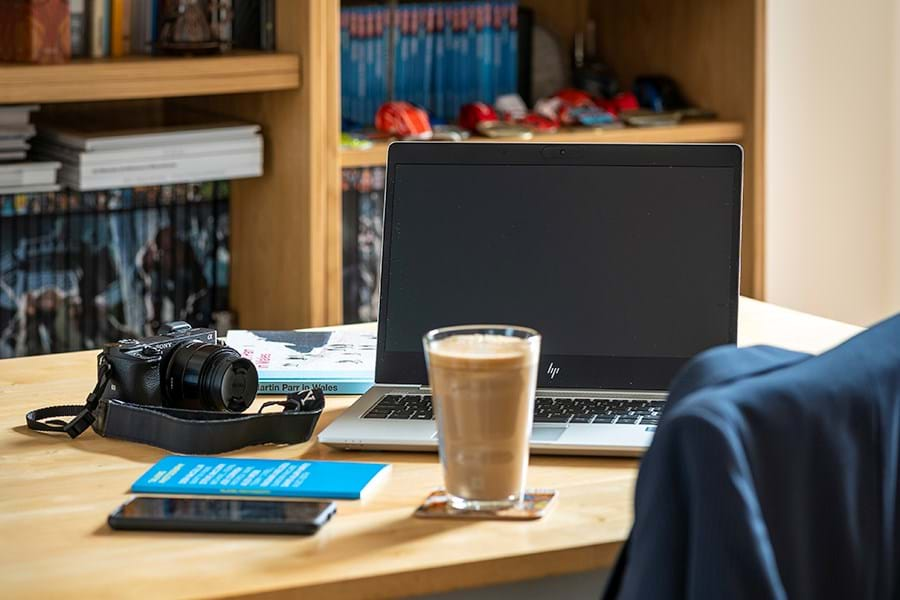 Home office: Day 1 – starting with the very best of intentions...Day 29 – tidying up seems so unnecessary now
How do you feel about your home? How have these feelings changed?
My home currently doesn't feel much like a 'home', it's just the place where I am. I'm quite dispassionate about it. As I can't have any visitors, I've lost all motivation to clean - either the house or myself!
How does staying at home affect your relationships?
I don't really have any relationships to speak of. I'm in touch with friends in fits and starts, but it's very sporadic as everybody is trying to keep in touch with everybody else, so it feels like everybody is trying to fit everybody else in to each other's day.
The most contact I have really is with colleagues, as I'm still working. So that's helping me retain some mental stimulation.
What do you appreciate most about your home? What do you find frustrating?
It's an old house, so it's cool in the warm weather but cold when the temperature drops. In spite of having a new roof, it still has a couple of damp patches around the house. And the garden is rubbish - I've never really been bothered about having a garden until I couldn't leave the house!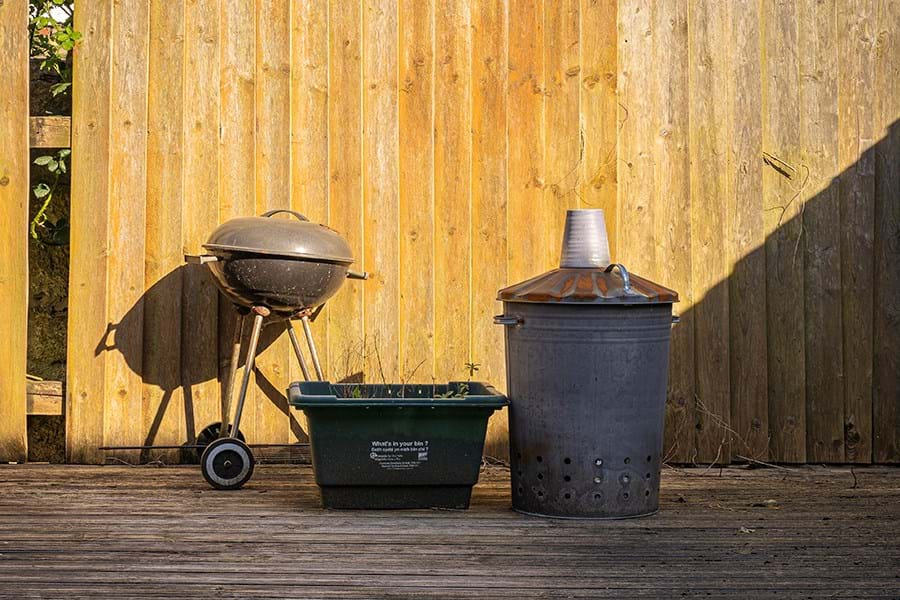 Well....it's a bit rubbish really
How has lockdown changed your habits or routines at home?
Routines????? Hahahahahahahahahaha! I remember those...that's what we did before the lockdown...
How is your sense of home affected by your neighbours or those living nearby?
There was a great community spirit to begin with, but it feels like it's started to fade away a bit now as everybody becomes more deflated by the ongoing lockdown.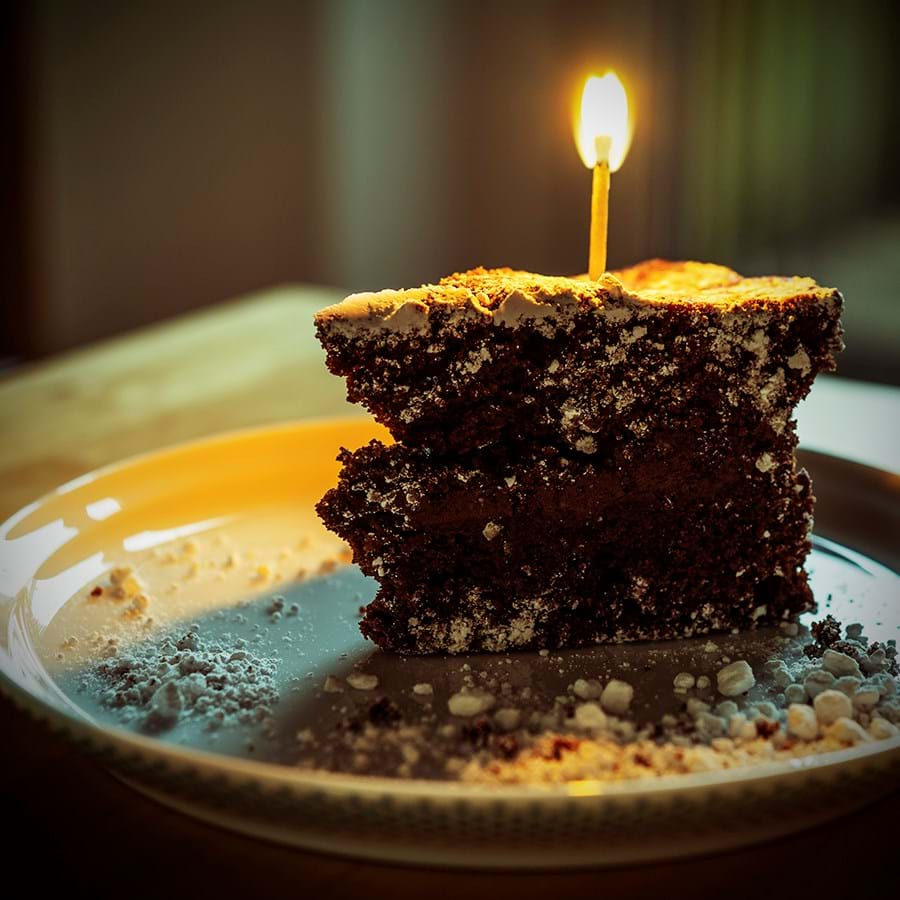 A friend was kind enough to leave a slice of homemade birthday cake on my doorstep for me, which was very kind
Share your experience
Take part as we document home life during the coronavirus pandemic
Donate now
Support us to continue vital collecting and programming to explore what home means now
Keep up to date with all the latest from the Museum
Sign up to our monthly enewsletter for news and stories