Experience
My time, my energy
27/11/2019
Many people said to me, 'You're bloody mad. Why are you going to help to build your own home and you don't own it at the end of the day?'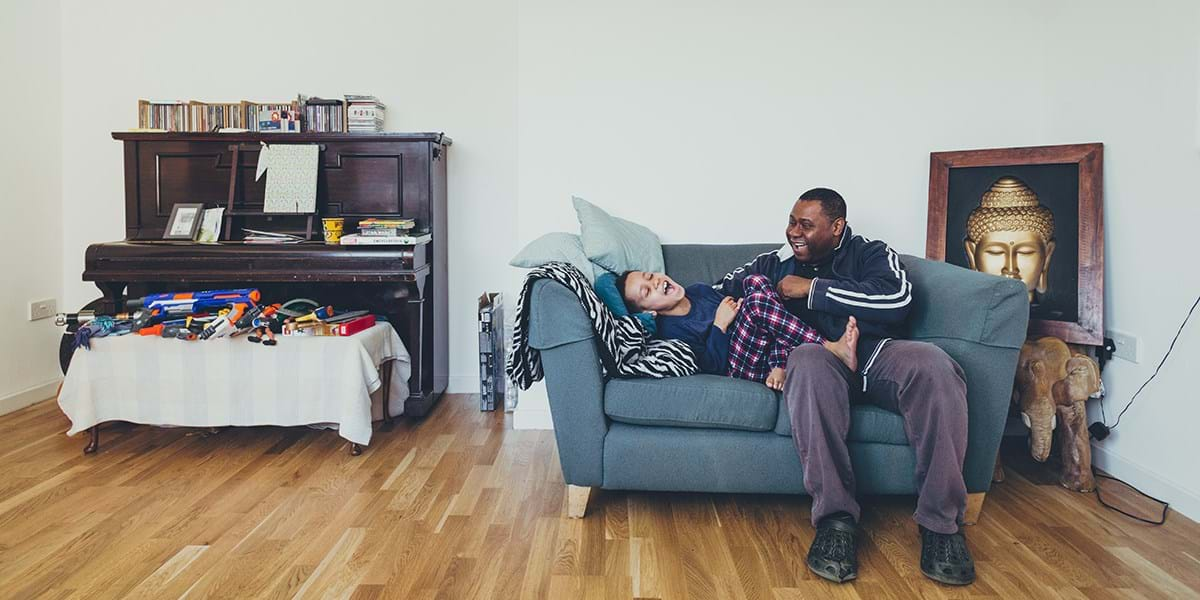 My time, my energy © Jonathan Donovan
When you look at it you are getting an affordable home for your family. You don't have to sell your kids into slavery to afford the rent. And if you need somewhere to house your family you're going to bloody learn the skills. You're going to get up off your arse and you're going to get moving. You're going to get motivated. And I don't think I had anything to lose; there was no way that I could raise a mortgage.
I haven't got wealthy family who could, kind of, like throw a deposit at me and say, 'Get on with it'.
All I had was my time, my energy; it was just getting people to walk that journey with me, yeah?
Learning the skills, obviously people had their reservations: am I good enough? Will I be able to do it?
The course was set up for people who were working. You're doing your full-time job, in the evening-time you're going to learn carpentry skills, how to hang doors, how to put in door linings, how to do tiling and how to do painting and decorating.
In order to do this project you need to be giving up 100 per cent of your holiday time from work. You've got to be available in the evenings. You've also got to be available over the weekend.
At the beginning you're all learning together, you're dragging each other along. You're building on people's skill sets. There's some people who are fantastic carpenters, there were some people who were fantastic painters and decorators. There were some people who were fantastic cleaners! So you just kind of pull on each other's skill sets.
We all got to know each other, we all got to know each other's children. I felt that it built a very, very nice community in that way.
Obviously you're going to see things like, 'Oh my God, is that the way you are painting? Please don't paint my house. Oh my God, is that your tiling? Please don't tile my house', yeah?
But the nice thing is when the actual, uh, agents were walking around looking and they were saying like, 'Well, we've actually seen a lot worse on professional building sites'.
---
This photograph and interview is part of a series called No Place Like Home by Jonathan Donovan. It is part of the Museum's Documenting Homes collection.
More experiences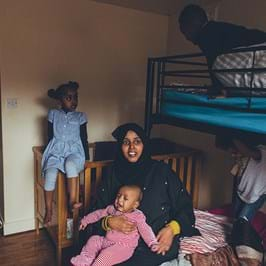 Experience
On the waiting list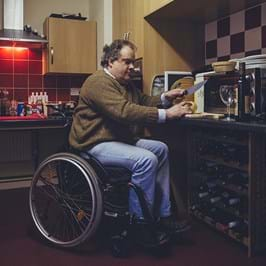 Experience
Independent living