Experience
Our relationships have got stronger
04/05/2020
I live in Ruislip in West London in a two bedroom flat with my wife and our two year old daughter.
This is where we have lived for over five years. We have an open plan living room/kitchen which is where we spend most of our time.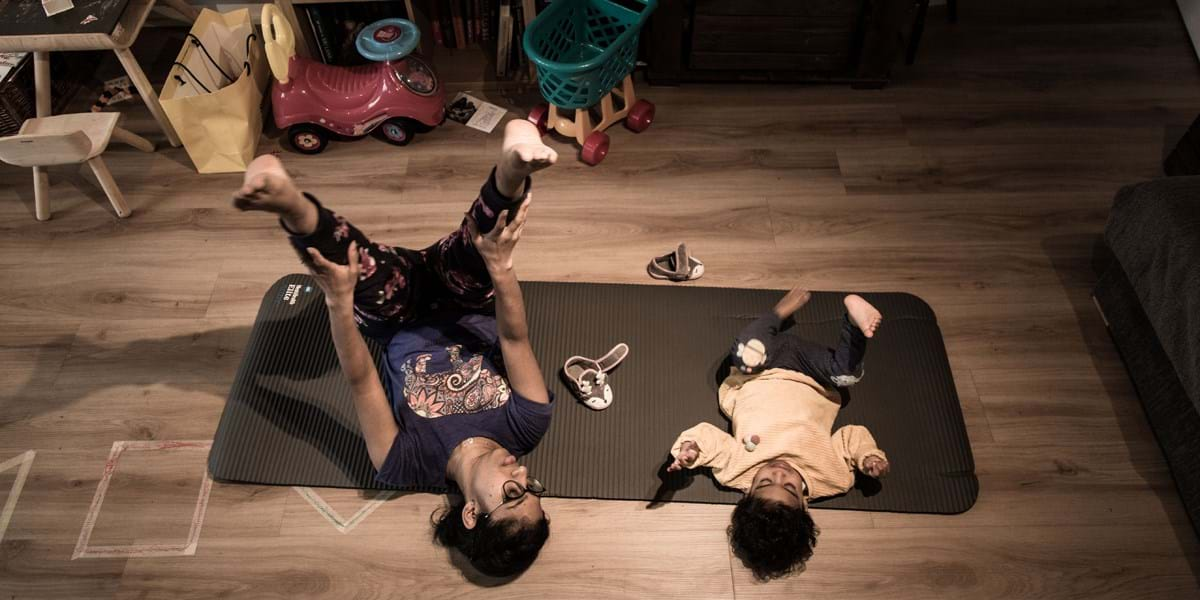 In what ways has the coronavirus pandemic changed the way you use your home?
We are typically not at home much except in the nights. Both myself and my wife work, we have lots of friends and family who we see often, and our daughter loves being outdoors so we don't often spend much leisure time in our home.
This has been turned on its head by the pandemic and lockdown. Our home has now turned into the multi-functional centre of our lives and we still do most of what we used to do before lockdown, just in our open plan living room!
We work, cook, exercise, play, hang out with friends and relatives (virtually) all in the same space.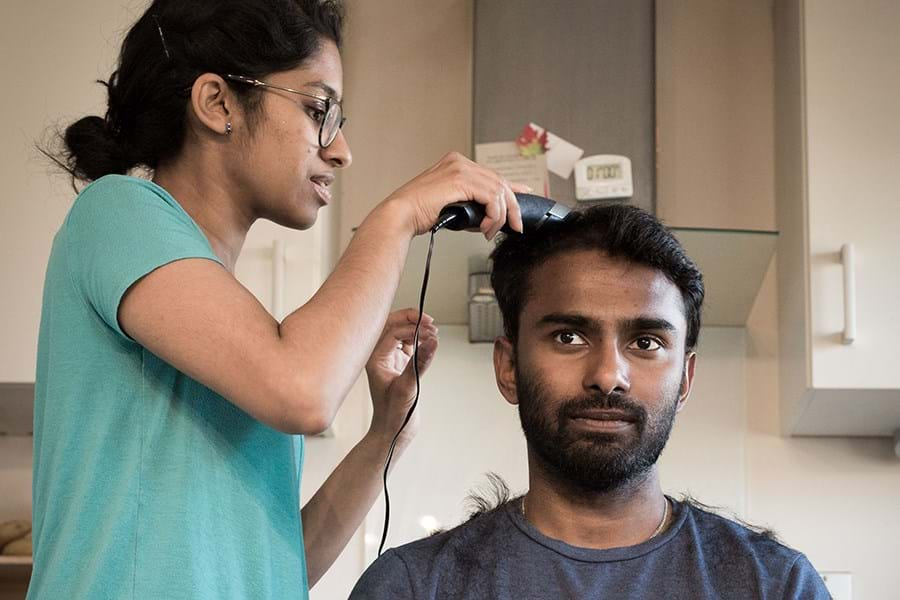 Our living room is now also our playroom, gym, study and barbershop amongst many other things
How do you feel about your home? How have these feelings changed?
I appreciate my home a lot more now. We were never home enough to enjoy and appreciate our own space enough. Now we can see just how much we can enjoy living, without even leaving our flat.
How does staying at home affect your relationships?
Our relationships have got stronger. We have had time to spend properly with one another without rushing off here and there. Being 'stuck' at home meant that we have had to be creative about entertaining and stimulating our daughter as well which has been a lot of fun.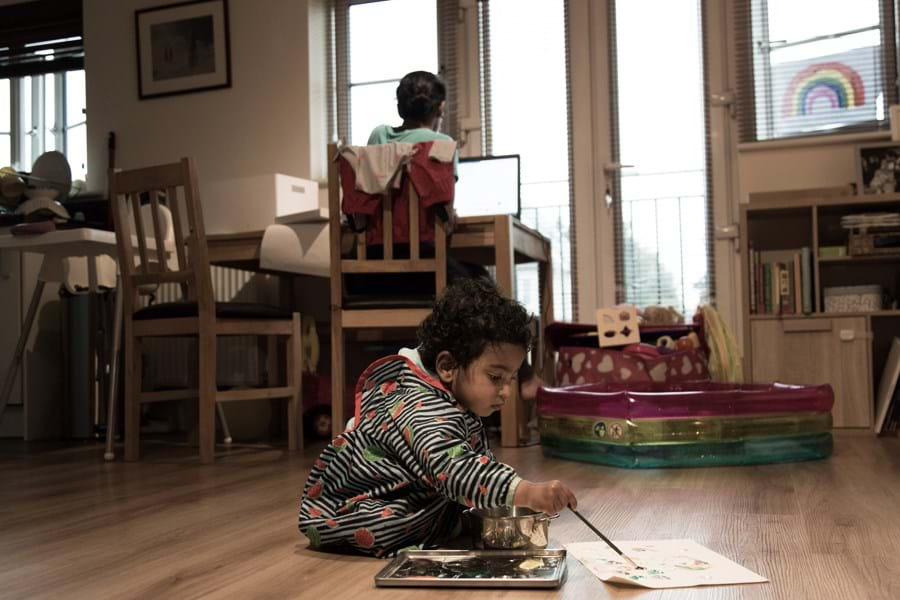 Lockdown has actually been fantastic for the bond between our family unit of three
In a strange way even our relationships with our wider circle of friends and extended families have strengthened. For the first time ever everyone is at home at the same time, which meant that we were able to use Zoom/Skype etc to virtually spend time with loved ones.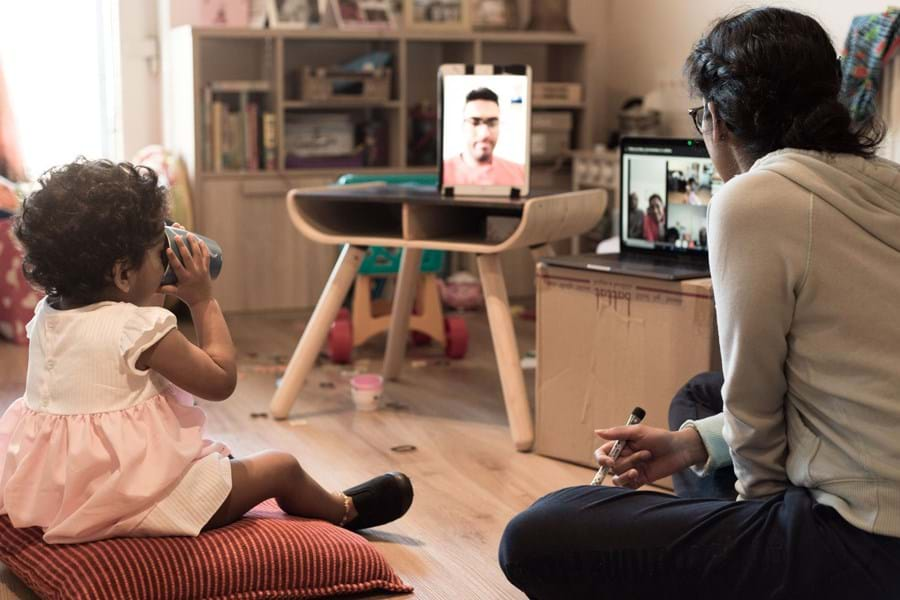 We had a group call with my entire extended family, which was the first time ever that we have all chatted together at the same time!
What do you appreciate most about your home? What do you find frustrating?
I appreciate how fortunate we are to have our home and to be able to live and ride out the pandemic and lockdown in comfort. It would have been great to have a garden, however we have a communal area and car park for the block which we used as a playground to get air and exercise.
How has lockdown changed your habits or routines at home?
We have more time for one another and for ourselves. I have also been furloughed which meant that I temporarily didn't have the stresses and time commitments that I have become accustomed to.
This enabled me to spend lots of time with family and to do more of the things that I love that I haven't had time for – cooking, exercising, reading, learning, photography. I have also managed to do some courses to upskill for my job and my hobbies.
How is your sense of home affected by your neighbours or those living nearby?
They are a big part of the feeling of home. We are fortunate to have great neighbours around us and we still have the community feeling albeit from a distance.
What has been really interesting is that we have also got to know lots of people who live in the area because we see them when we go for our precious once-a-day walk around the neighbourhood.
Share your experience
Take part as we document home life during the coronavirus pandemic
Donate now
Support us to continue vital collecting and programming to explore what home means now
Keep up to date with all the latest from the Museum
Sign up to our monthly enewsletter for news and stories