Experience
Rediscovered my talents
09/06/2020
I live in Surrey in a two bed, first floor modern flat with communal garden. I live with my two daughters 7 and 10.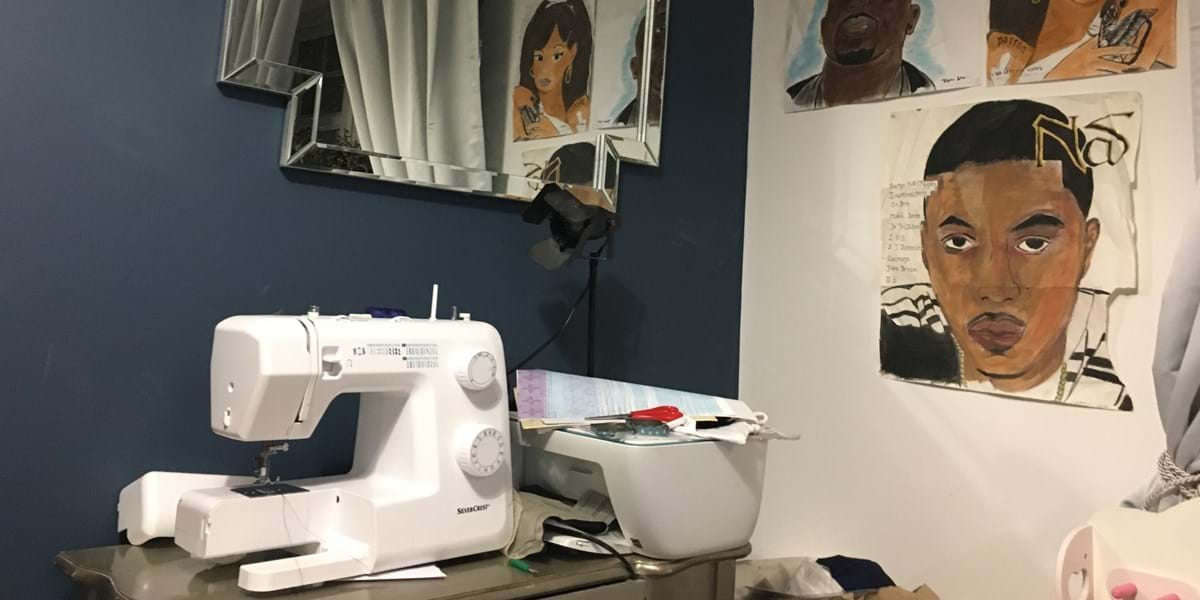 My sewing corner with old artwork from 15 years ago
In what ways has the coronavirus pandemic changed the way you use your home?
Normally I'd be a constant taxi from college to school run and kids clubs after school, never really at home. Since lockdown I have done some decorating.
I have rediscovered my talents and taken out my artwork from university and also made various garments as I studied fashion nearly 20 years ago. My front room looks like an art gallery /photo shoot room.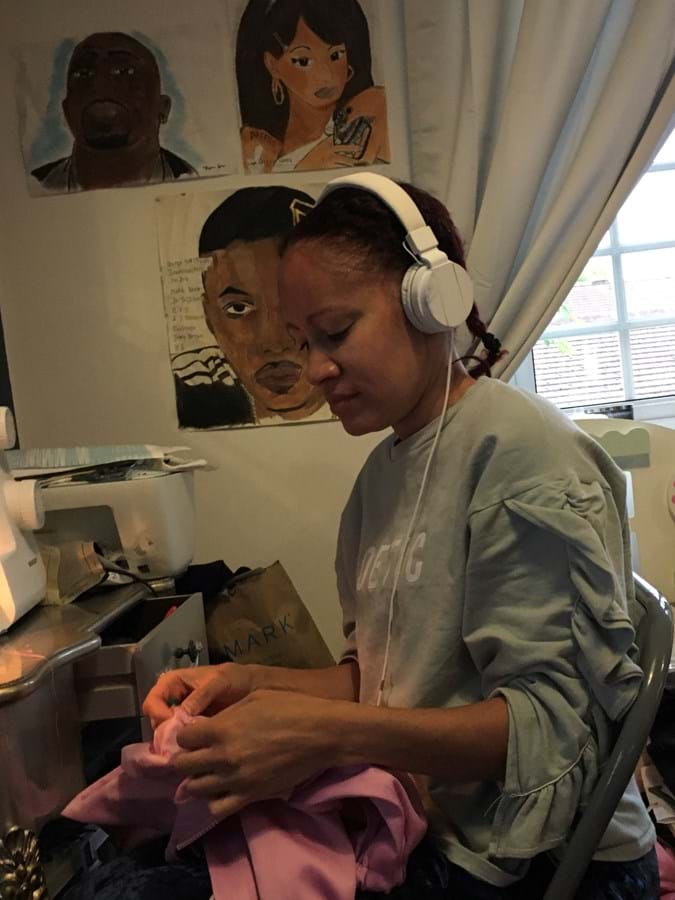 Multitasking sewing and listening to music
How do you feel about your home? How have these feelings changed?
It's made me realise how much my confidence has grown over the years looking at my work.
It's feeling very artsy right now whereas I changed from that years ago to being a mum and trying to keep the home tidy 24/7.
I'm a lot more relaxed and chilled at home, maybe the odd day it can feel challenging.
How does staying at home affect your relationships?
Definitely challenging being a single mum trying to occupy my daughters: we have been lucky with the weather to enjoy a nice stroll or sit in the communal garden for up to an hour.
On days where we don't venture out it seems to get very stressful and like there's no room to breathe or have space.
What do you appreciate most about your home? What do you find frustrating?
Lucky to have the outside space. Frustrating being under each other 24/7 and the girls share a room, which has proven enough stress as they have a three year age gap, limited space and clash a lot more nowadays.
How has lockdown changed your habits or routines at home?
More time to be the old me: making clothes painting and watching series on TV, which I never had time for.
I painted a wall mural, which was a big risk but it happened and I'm proud of it.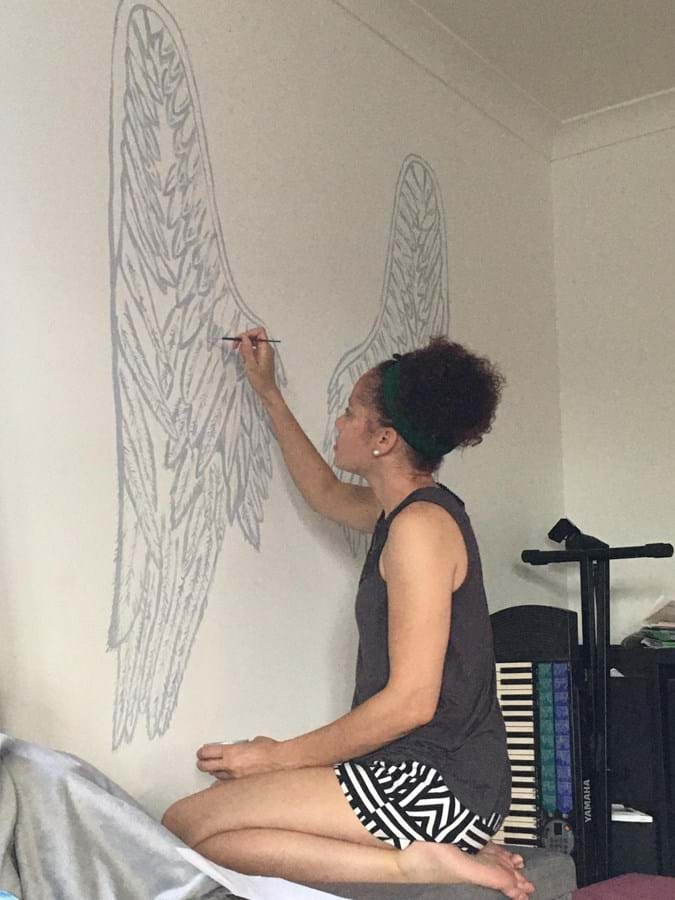 My angel wing mural. Hand painted, free hand: potential use for my fashion designs as background
How is your sense of home affected by your neighbours or those living nearby?
It was a tough first few weeks: neighbours complained mainly about us trying to exercise or my daughters dancing doing tik tok routines. The neighbours were not used to noise through the day time.
Share your experience
Take part as we document home life during the coronavirus pandemic
Donate now
Support us to continue vital collecting and programming to explore what home means now
Keep up to date with all the latest from the Museum
Sign up to our monthly enewsletter for news and stories