Domestic Game Changers
Shopping from home
03/12/2020
Christmas is, among other things, a time for shopping.
In recent years this has involved more clicking and tapping from the comfort of your own home than Jingle All the Way-type chases around town for that last action figure.
Given our current situation, 2020 may prove be the biggest Christmas for home shopping ever.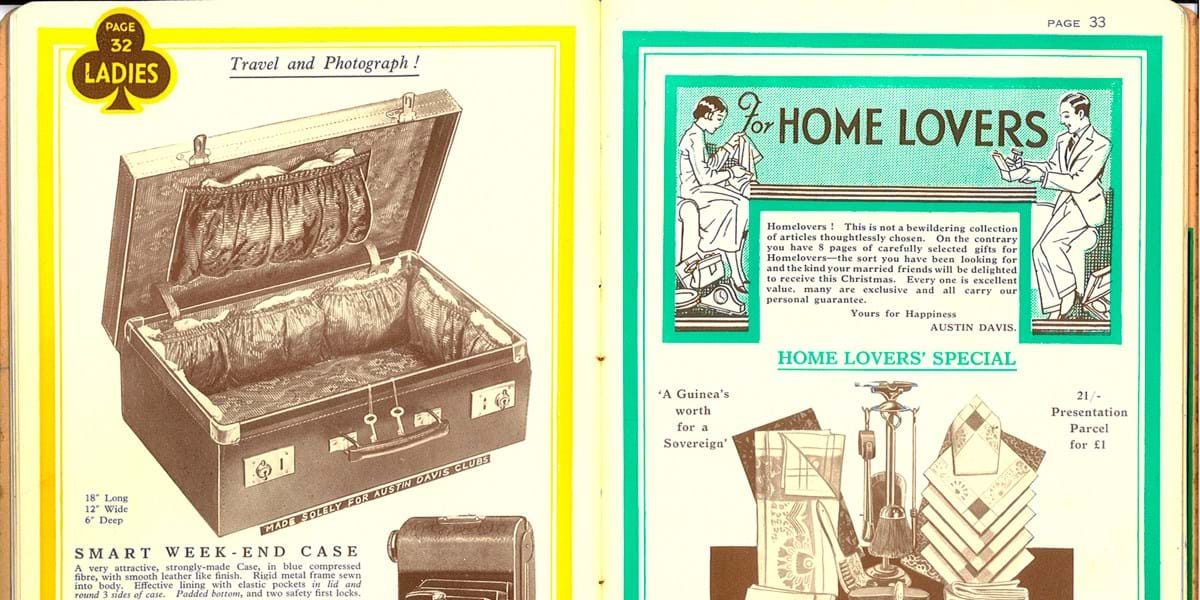 Austin Davis catalogue. Christmas, 1931. Object number 130/2009
A long-term love affair with shopping
This isn't a recent phenomenon: it's the culmination of an obsession that stretches back to the Victorian era.
The 1800s saw companies use increasingly innovative ways to advertise and sell their products to people at home.
While there had long been adverts in newspapers, by the 1870s department stores were regularly producing catalogues of their goods, making it easy for their middle class customers to peruse and spend at their leisure.
However, this was still a relatively niche business model, attracting only well-to-do customers who lived near enough to the store.
The true revolution began in 1883, when the Royal Mail began to offer its parcel service. With cheap postage of objects large and small, this new service made mail order possible on a national scale.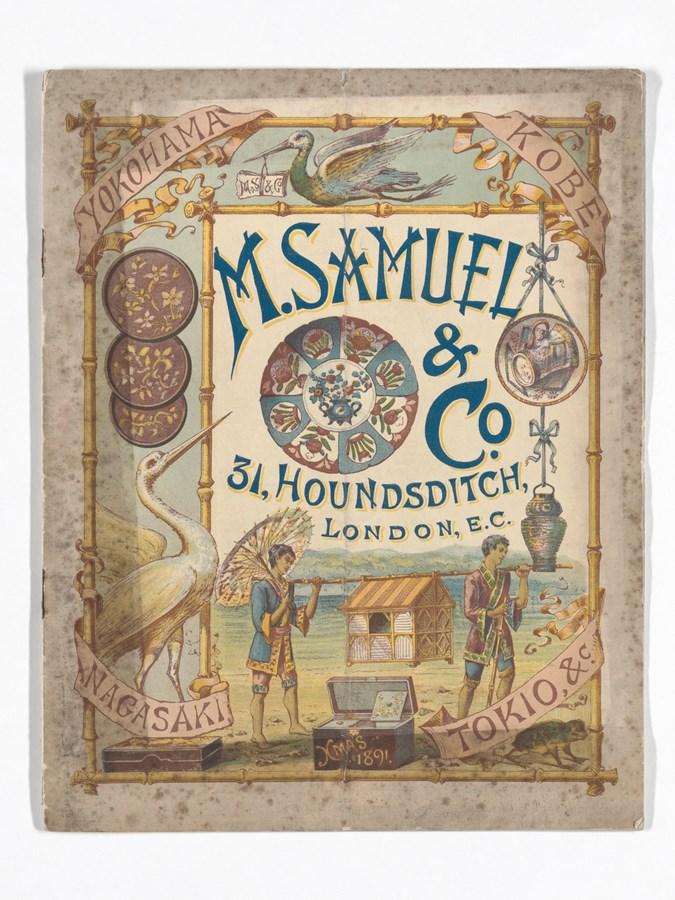 Front cover of the catalogue published by M. Samuel & Co. for Christmas, 1891. Object number 87/2013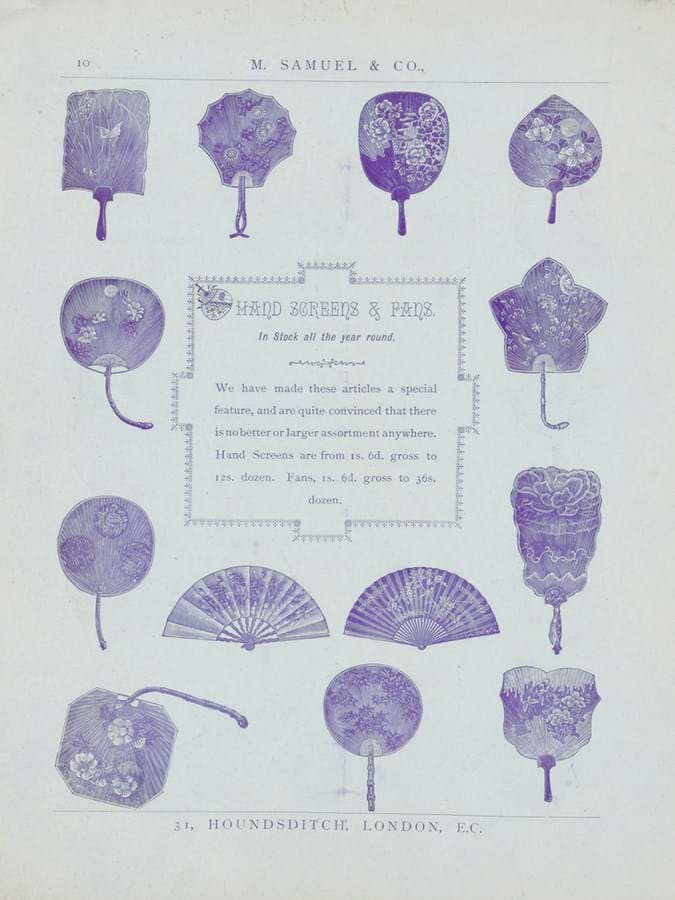 Inside page of the catalogue published by M. Samuel & Co. for Christmas, 1891. Object number 87/2013
The catalogue boom
By the 1950s home shopping catalogues like Littlewoods were not just making huge amounts of money, but also forming an important part of the social lives of thousands of Britons.
Those who had been displaced as a result of the Second World War, moved out to unfamiliar suburbs far away from a high street, found company in clubs which were set up as a means for people to be able to afford more expensive items like watches and jewellery.
They also found work, with the army of catalogue-wielding door knockers numbering around one million in 1961.
The offer of shopping on credit expanded the industry even further. Those who could not afford to buy a television or a three piece suite from a high street retailer could order it from a catalogue and pay it off monthly – for an inflated fee of course.
While this over-reliance on credit has had a devastating impact on many lives, it proved to be a hugely successful business model.
Littlewoods was initially a football betting company but branched out to mail order catalogues in the 1930s and by the 1980s was the largest private company in Europe.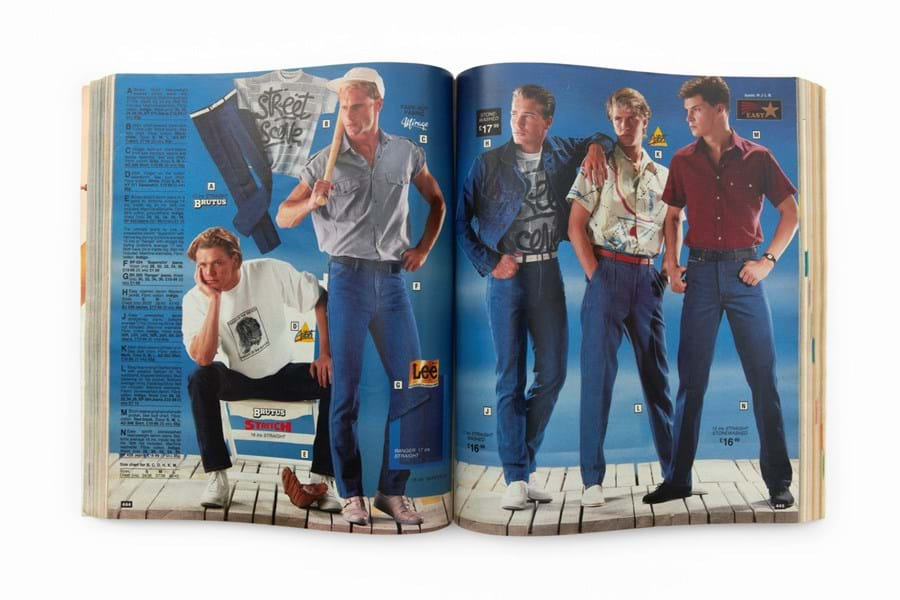 Littlewoods catalogue, 1985. Object number TC 93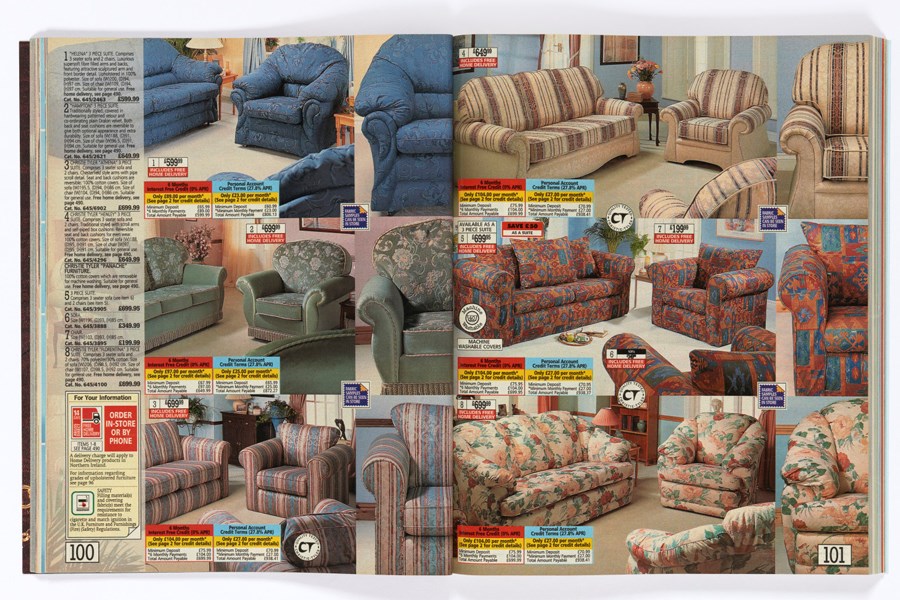 Pages of an Argos catalogue, 1996. Object number 125/1996
What next?
Although today the shopping catalogue is being relegated to the status of an historical relic – even Argos recently announced the end of its iconic bi-annual tome – home shopping is more popular than ever before thanks to the rise of the internet.
Now artificial intelligence-powered assistants like Amazon's Alexa will even take your order for you, and smart fridges will buy another pint of milk for you before you run out.
All these technological breakthroughs mean it has never been easier fill our homes with stuff, but whether we need it all is another matter entirely.