Experience
Someone near me smokes weed
13/05/2020
I live in a mid terrace 3 bedroom house with a garden in Hatfield, Hertfordshire.
In my home are my husband, my 20 year old son, my 18 year old daughter who suffers with ADHD and mental health issues, my 11 year old son and our 4 year old jackhuahua dog.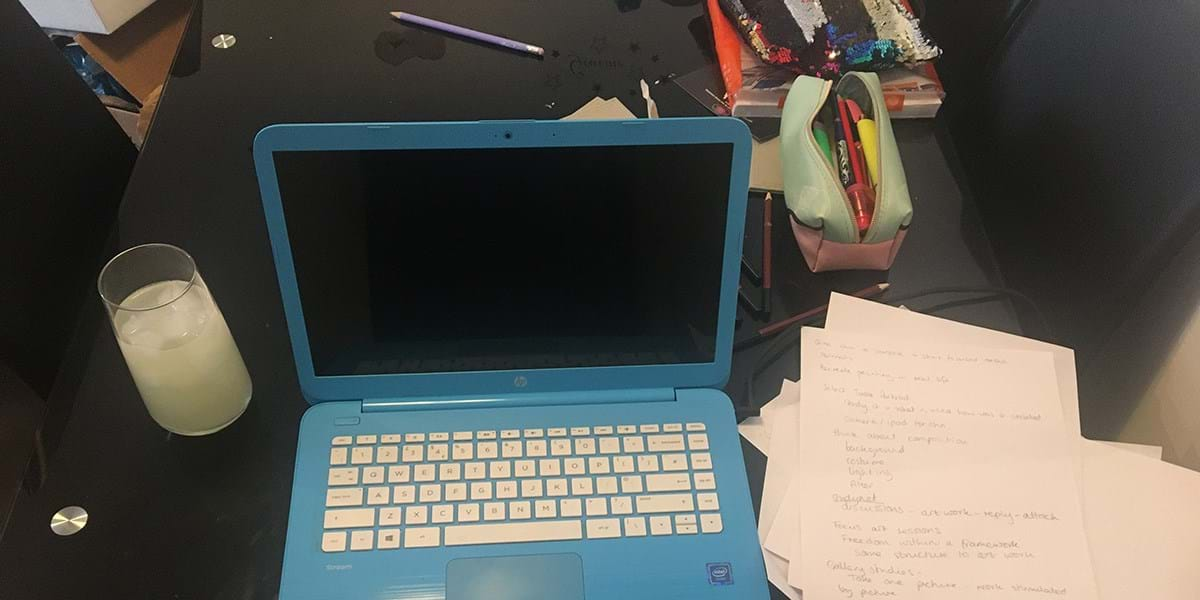 My dining room: this room has been doubling as an office and a classroom
In what ways has the coronavirus pandemic changed the way you use your home?
My husband and I are both keyworkers but I am only having to work away from home once a week.
My home is now being used as an office as well as a classroom for my youngest.
As a family we are spending more time together in the living room rather than in separate bedrooms.
How do you feel about your home? How have these feelings changed?
Having to sit most of the day in my dining room working, I hate having to sit there for dinner. I try to move seats so not to get to fed up with it.
I have been very grateful to have a garden and even though our house is quite small it's big enough for us to have our space. I'm more appreciative of it now and its size. It could do with some new paint though!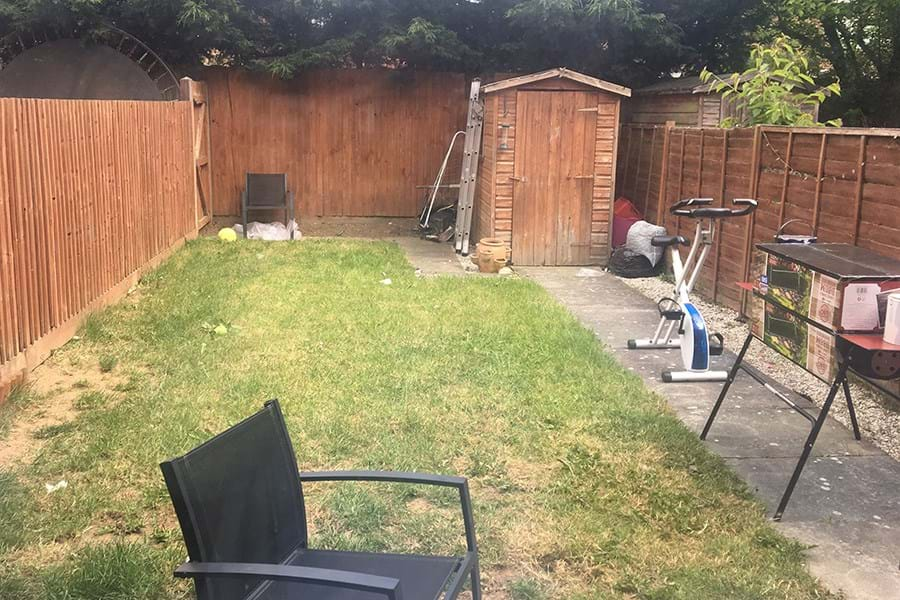 My garden: my son has been cooking on the BBQ and we have spent a lot of time out there together. The bike is there to help us to do some exercise every day.
How does staying at home affect your relationships?
I have found that it has brought me closer to my adult children especially my son as he has been learning to cook and has taken that burden off me most days as I work.
As my husband still has to go to work with his regular routine I don't feel like our relationship has been put under any pressure. I think it would have been had he been at home while I was working or both of us being off.
What do you appreciate most about your home? What do you find frustrating?
I really appreciate the fact that I have a garden. Especially when the weather has been nice and we have managed to sit outside.
The most frustrating for me is that the dining room can be very chilly and as I spend most of my days there I have got quite cold even if the weather has been warm.
How has lockdown changed your habits or routines at home?
Before, my adult children would rarely be home for dinner so it was usually just three of us. Now, we have been eating as family, playing games after dinner and joining in quizzes. My eldest son has also been doing a lot of the cooking that I was doing previously. The children have also been taking the dog out more then they did previously.
I celebrated my 40th birthday yesterday and I couldn't go out or see friends and family. We went away for my husband's 40th in February and were hoping to do similar for mine but that couldn't happen. My husband was also meant to attend a one year anniversary for the death of his father back in Albania in March but that was cancelled as was his hope to go out to remember his dad on his birthday in June.
How is your sense of home affected by your neighbours or those living nearby?
I have very loud next door but one neighbours. They seem to shout everything they say. And I can hear them clearer than I can my actual next door neighbours. If I have the window open or I am in the garden they tend to shatter that peace with how loud they are. They don't always say very nice things to their children which I don't like to hear.
There is also someone near me that smokes weed and when they do my whole house can smell of it. I hate it when that happens.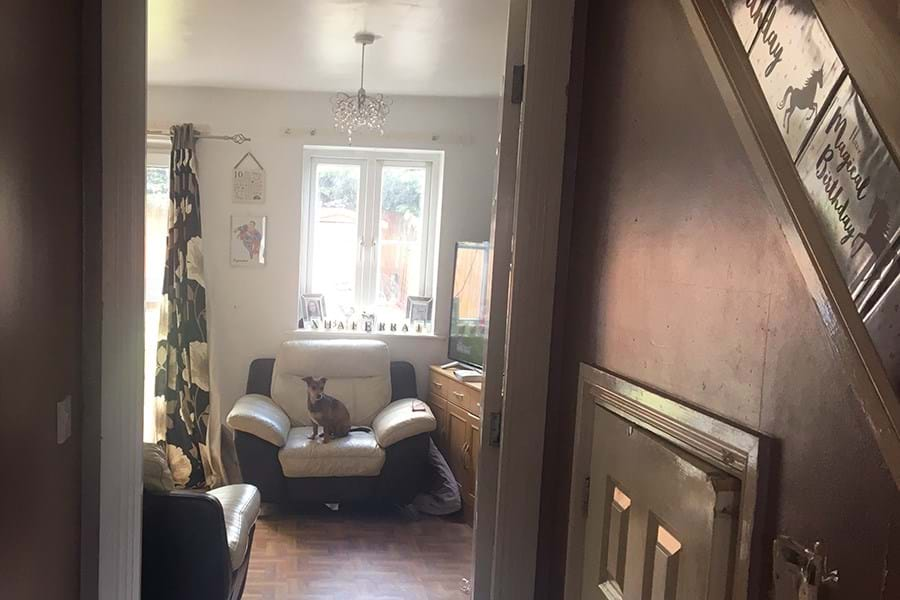 My dog is sitting on the chair waiting for me to sit with her
Share your experience
Take part as we document home life during the coronavirus pandemic
Donate now
Support us to continue vital collecting and programming to explore what home means now
Keep up to date with all the latest from the Museum
Sign up to our monthly enewsletter for news and stories