Experience
Very good at counting to 10
04/05/2020
I live in New Malden in south west London in a four bedroom detached house with my mum.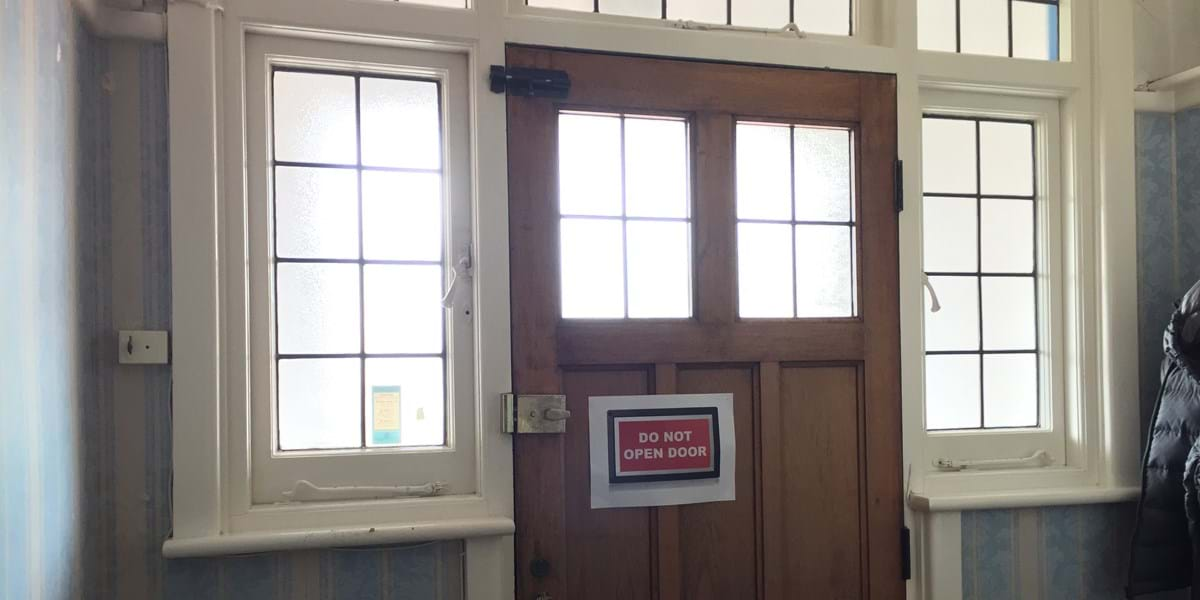 We have numerous signs put up around the house to remind us to do and not do various things
In what ways has the coronavirus pandemic changed the way you use your home?
We have converted the garage into a staging post/virus lock. Everything comes into the house via the garage now. 
We change clothes in the garage leaving indoor clothes on a 'clean' table on one side. The outside clothes stay hung on the wall on the other side until they are changed into before going outside.
We never now share a sink or touch the same taps, use the same hand towels or tea towels. We never touch each other's clothes or go into each other's rooms. The dining room table has now become the jigsaw puzzle table.
How do you feel about your home? How have these feelings changed?
A place of safety and sanctuary, but restricted. Life with a large dog in a house is restricted anyway due to having to remember not to leave things lying around, doors open etc.
Having to remember to wash your hands the whole time is only an extension to having to remember to do things for safety inside the house.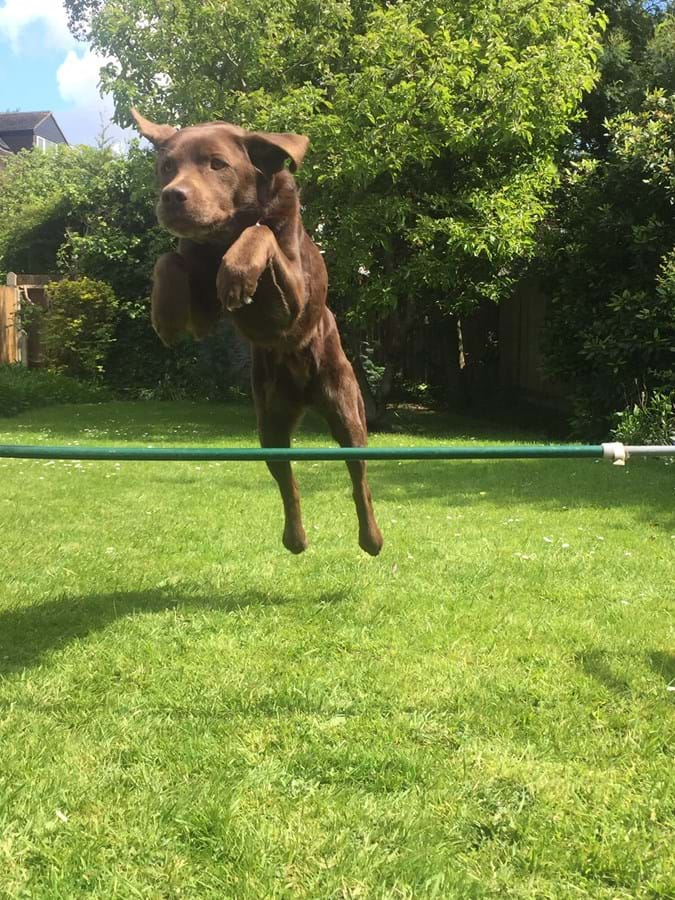 The back garden has become an obstacle course for the dog to liven up his dull life only being walked on the lead
How does staying at home affect your relationships?
Have to be more tolerant and patient around my mum and try not to get irritated. I'm very good at counting to 10 now. She also is better about giving me space.
With neighbours, it has improved as everyone is pulling together although as the lockdown has progressed and people have adapted to managing with shopping etc for themselves there has been less need to pitch in to help.
There is frustration though with neighbours and friends and family who you know are breaking the lockdown rules while you are not. It leads to dilemmas as to whether to say something, report them or leave well alone.
With friends, we are all looking out for one another more, talking on the telephone more, being more tolerant and understanding and adapting to social lives online.
What do you appreciate most about your home? What do you find frustrating?
The size, having a large garden, having my own space.
How has lockdown changed your habits or routines at home?
I worked from home anyway and was quite used to it so that hasn't changed and used to cycle every other day for exercise which I can still do.
I now take the dog for more walks, have started online yoga, am doing more creative cooking and drinking less as I was only a social drinker before outside the home.
How is your sense of home affected by your neighbours or those living nearby?
We have one neighbour who is oblivious to considering those around him. He loves DIY and is using the opportunity to do as much as possible outside with music loud so that he can hear it over the noise he is making.
Neighbours on the other side both have had the virus, which did make us nervous as it was so close to home and they kept leaving the windows on all sides of the house open.
Share your experience
Take part as we document home life during the coronavirus pandemic
Donate now
Support us to continue vital collecting and programming to explore what home means now
Keep up to date with all the latest from the Museum
Sign up to our monthly enewsletter for news and stories