Experience
We've worked out a pattern
28/04/2020
My husband and I live in a Victorian terrace house with our 2 daughters who are 9 and 6 3/4.
We are lucky to have a garden in front and behind the house.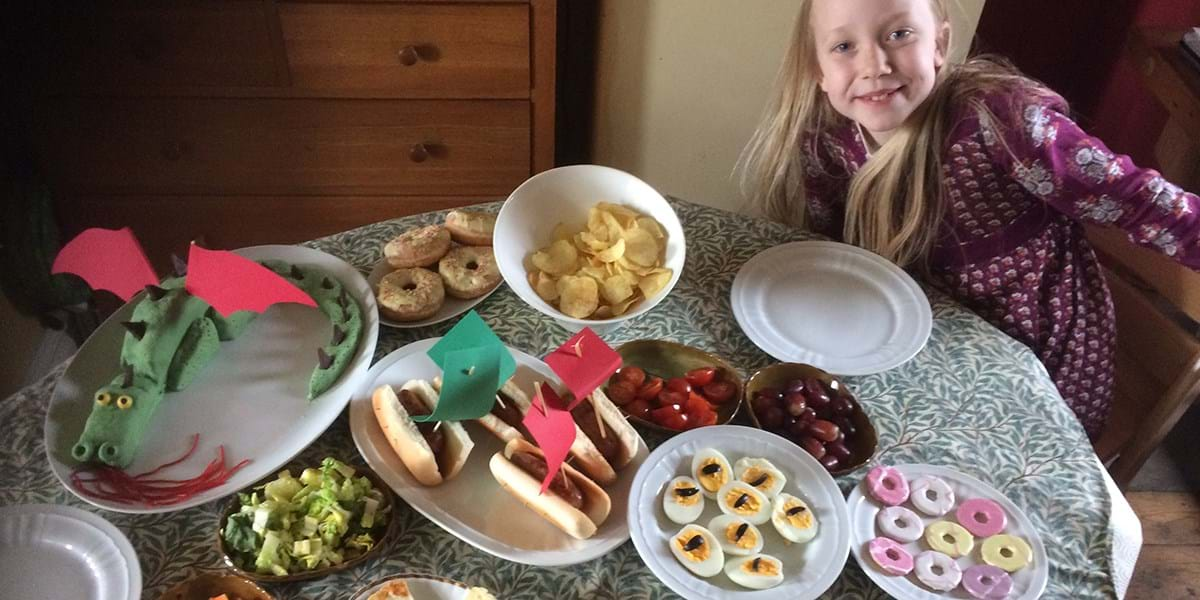 Maia's 9th birthday in lockdown. Complete with Zoom party games eating doughnuts dangling on strings.
In what ways has the coronavirus pandemic changed the way you use your home?
My husband is working from home and I am on furlough, homeschooling our girls.
He has set up an office table in the attic spare room. We've put a second table in our dining room so that we can have one table kept clear for meals and the other can get very messy for arts and crafts and homeschool without us having to tidy up all the time as none of us are very good at that.
The kitchen windowsill and various surfaces have been taken over by all the vegetable and flower seedlings we're growing.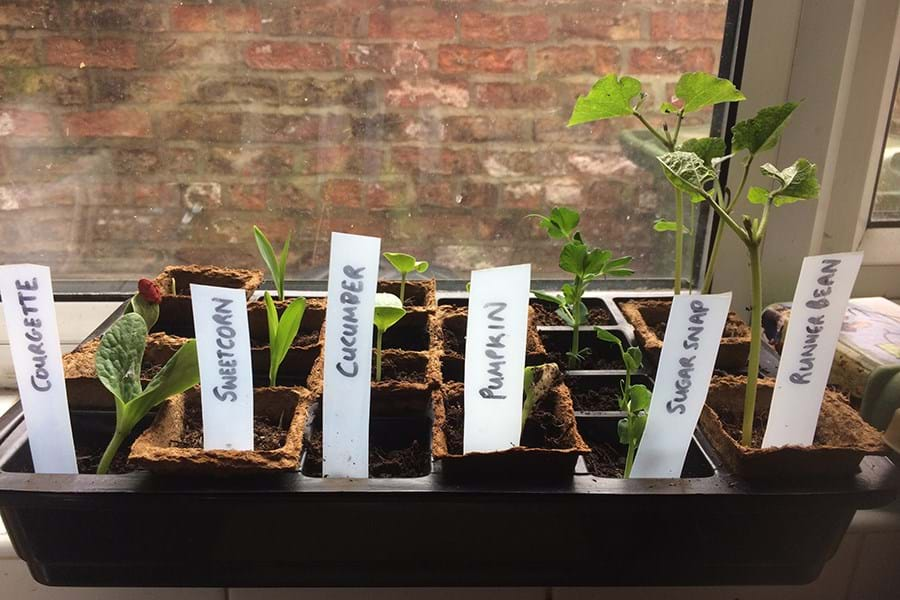 Seedlings growing!
How do you feel about your home? How have these feelings changed?
It's made me really appreciate the space we have.
It's not a massive terrace but having the spare attic room for Matt to work is great and we are really lucky to have a proper front and a back garden even if they are just 4m wide.
During lockdown we've made a wildlife pond and planted some shrubs. I've moved furniture around to make it more comfortable for us to use and less about having any guests over. It feels like our little sanctuary.
How does staying at home affect your relationships?
It hasn't been all plain sailing. Before I was put on furlough my husband and I were sharing roles more and our work patterns weren't settled so we were annoying each other.
Now I'm on furlough we've worked out a pattern where I do a morning home school and he starts and finishes early and we all have the afternoons off and that is working well.
My kids reaction to lockdown has also been calmer since the more settled routine. We are also working on the lockdown essential; a 'positivity diary'.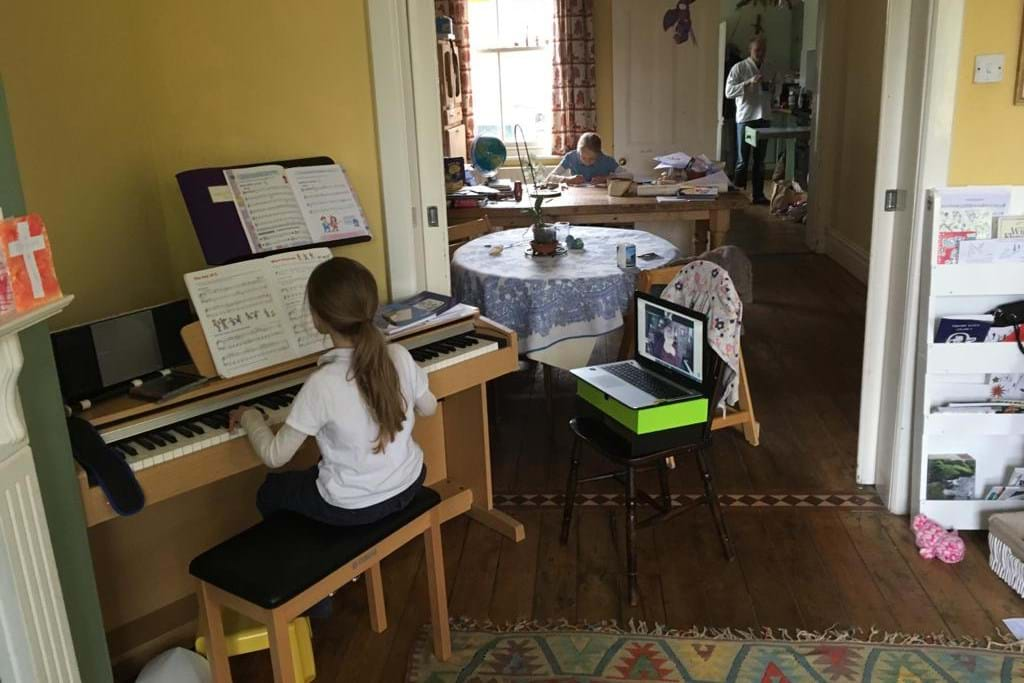 Freya's Zoom piano lesson in the foreground, extra dining table in the background to allow for a clear meal space, Maia homeschooling behind and right at the back Matt making a cup of tea.

 
What do you appreciate most about your home? What do you find frustrating?
Having two gardens is wonderful. It feels like there are more places to go! Having the spare attic room is great for Matt working. It is frustrating that we create so much mess between us.
How has lockdown changed your habits or routines at home?
Life is less hectic as we don't have to commute anywhere or drive the kids to their various clubs. I've kept morning and nighttime routines the same for the kids as normal as they work well for us and this isn't going to last for ever! We also go to bed before 11 as normal so that we can wake up by 7.
How is your sense of home affected by your neighbours or those living nearby?
The neighbours have been friendly, and it's good to see friends out on the street doing their exercise time. We were always a fairly friendly community though and lockdown hasn't massively increased or decreased this for us.
Share your experience
Take part as we document home life during the coronavirus pandemic
Donate now
Support us to continue vital collecting and programming to explore what home means now
Keep up to date with all the latest from the Museum
Sign up to our monthly enewsletter for news and stories