Say it on a banner
Whether you are celebrating a birthday or decorating a room, a banner can be a great way to jazz up your home.
Banners can even be used to send a message to the outside world. 
This photo shows Grace and her baby Arthur with their banner thanking key workers.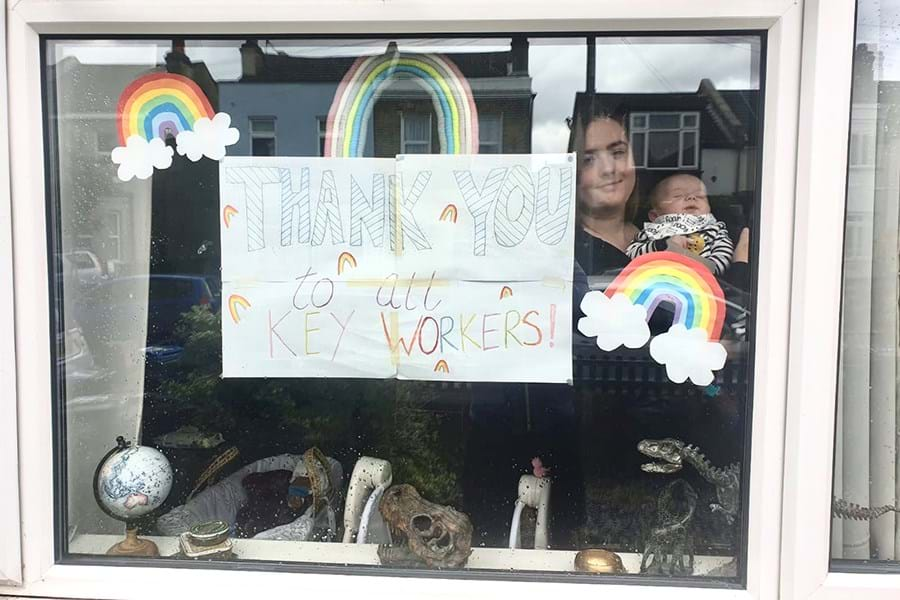 Grace and Arthur at the window, part of our Stay Home collecting project 2020
Activity
Can you create a banner to hang in your window?
What would you like to say with your banner?
How to make a paper banner
How to make a material banner