Request for proposal: Kingsland Lawns
Invitation to apply for events partnership on Kingsland Lawns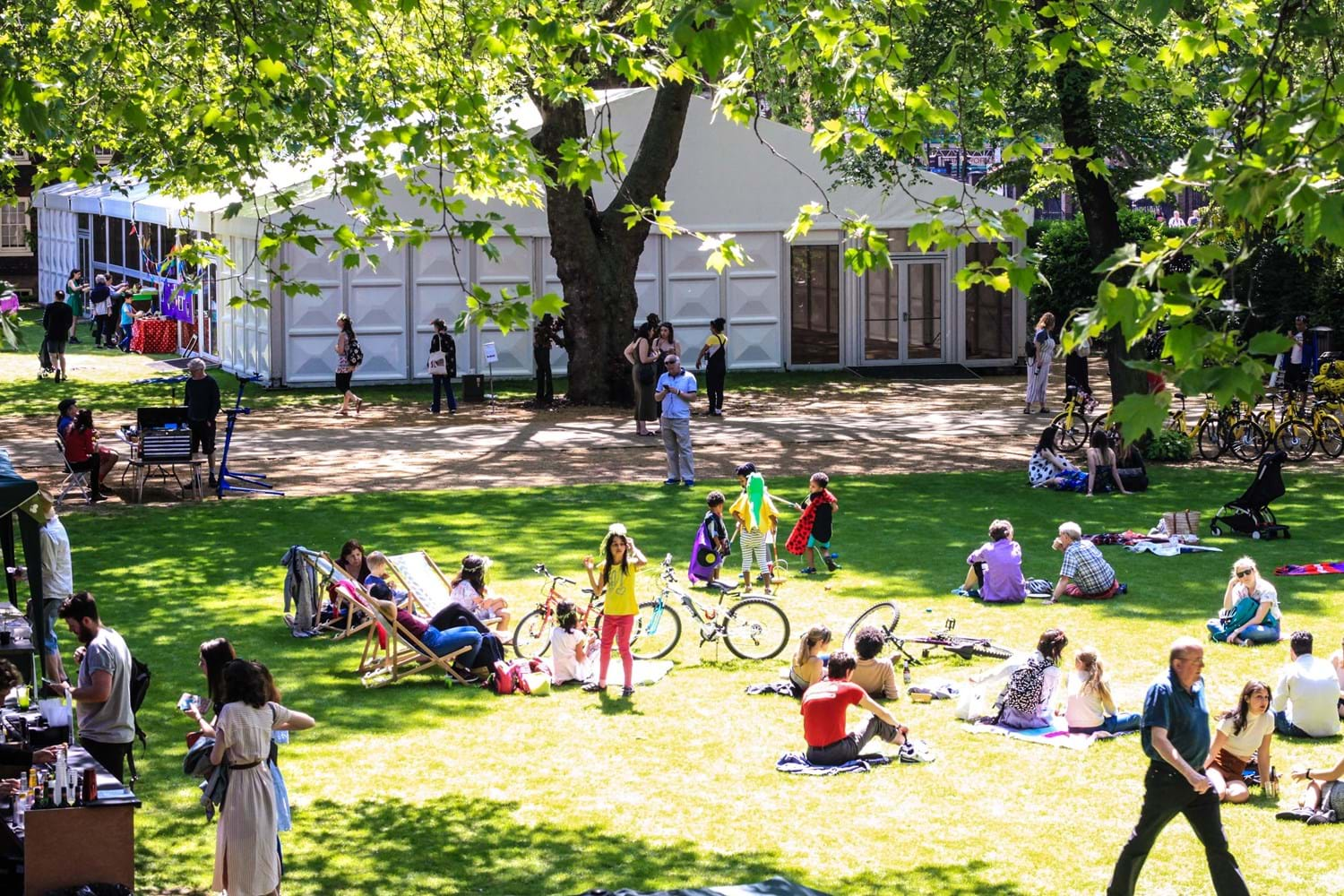 Alla Bogdanovic
The Museum of the Home is delighted to present an exciting opportunity for a new partnership on our Kingsland Lawns.  We are welcoming applications for a creative day-to-evening offering, working alongside the Museum to build a successful business in a thriving neighbourhood.
The Kingsland Lawns
The lawns themselves are surrounded on three sides by the Grade 1 listed former almshouses, and on the fourth by the popular and busy Kingsland Road linking Hoxton with Shoreditch and the City.The two lawns (at 35m x 28m each) have a capacity for 800 standing, including the pathways and York stone in the centre. Access is available via three gates from Kingsland Road.
Opportunity
This is a unique opportunity for a talented and creative team to propose an exciting day-to-evening offering and build a successful business in a vibrant and rapidly developing neighbourhood. The candidate must be willing to work alongside the Museum as a popular cultural destination.
The candidate should provide necessary income for the museum by driving commercial use of the lawns. We are open to proposals as regards:
Times of the Year - i.e. all year round, summer months only etc.
Business model - i.e. acting as a booker and curator of events, running events directly, developing new activity (such as immersive theatre) etc.
Financials - i.e. a first-call arrangement then accessing a discounted daily rate, a flat fee, a flat fee and a daily rate etc.
Duration – length of agreement
Proposals 
Expressions of interest should include your concept and vision – outlining with evidence of previous experience:
The nature of your proposed activity
Indicative opening hours
How you envisage working with the Museum and how your proposal supports the vision of Museum of the Home
Your sustainability policy
Your financial proposal including five-year forecast of annual turnover
Corporate structure and previous 3 years' accounts
An indication of any modifications that may be required (NB the lawns form part of a grade 1 listed space)
The legal identity of the proposed contractual party
Any additional requests
Application deadline: Friday 25 November 2022
Please direct all enquiries to hires@museumofthehome.org.uk 
Click below for complete details regarding proposals.