Work with us
Are you thinking about working at Museum of the Home?
We aim to be an amazing place to work. If you're looking for a specific role in the culture and heritage sector or live locally and want to support your community we want you to choose us.
You can also find out more about working for us and the support we offer you in developing your career.
---
Join us as our Head of HR, part-time.
We are looking for a talented and experienced HR professional to lead and deliver the HR function at the Museum of the Home.
Closing date
5.00 pm on Tuesday, 30 August 2022
Interviews
Interviews will be held during the week commencing 5 September 2022
Find out how to apply - click here.
About our recruitment
We encourage people of all backgrounds to apply.
We want people with transferrable skills and experience, diverse approaches and opinions.
This helps us do things in new ways.
We all share a vision of being collaborative, agile, risk-taking, diverse and eco-active.
As a Disability Confident Committed employer, our recruitment is inclusive and accessible. If you would like to request an alternative application format on disability grounds please contact us on jobs@museumofthehome.org.uk
You may wish to discuss reasonable adjustments for a role that interests you. If so please state this on your application and we will be in touch with you.
We encourage everyone to apply for our jobs but we cannot provide sponsorship for work visas.
We do not accept speculative applications.
As part of our commitment to safe recruitment job offers are conditional upon DBS clearance if appropriate for the role.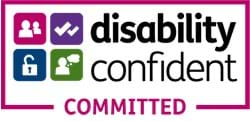 Working for us
At the Museum of the Home we reveal and rethink the ways we live in order to live better together. We're passionate about what we do.
Working here will give you the opportunity to come together with positive and professional people who have a wide range of skills, abilities, experiences and perspectives.
We aim to communicate openly and honestly, and treat everyone with fairness. We're looking for people who are passionate about what we do and have bags of enthusiasm and creative ideas to help us realise our ambitions.
Our culture and values
We want our people to feel valued and able to be themselves at work. We want staff to love what they do and to enjoy coming to work. And we value a healthy work-life balance.
Our museum has bold ambitions. We are proud of our core values that help us achieve our aims.
Our values
Collaborative: we engage with many partners to create a welcoming and dynamic space for everyone
Agile: we are flexible in our ways of working and quickly adapt to change
Risk-taking: we have a supportive environment where it's ok to try new things and fail
Diverse: we believe that a happy and diverse workforce encourages a happy and diverse audience
Eco-aware: we always look for ways to be more environmentally sustainable
Employee benefits
We aim to provide a stimulating working environment for everyone in the team. You'll be working alongside great colleagues and in a beautiful Grade 1 listed building.
You are also entitled to other employment benefits when you join us:
25 days' paid holiday per year (increasing by one day per year, up to 30 days), plus bank holidays
Membership to one of two pension schemes
Staff discount in our shop and café upon reopening
Free access to many exhibitions, museums and art galleries in London
A confidential Employee Assistance Programme
Affordable yoga classes on site
We also have various groups which you can join:
Wellbeing forum
Sustainability forum
Equality, Diversity and Inclusion group
Career development and training
At the Museum you'll have a chance to get involved in many interesting projects giving you exposure to different areas of our work.
We are a medium sized organisation undergoing a transformation. This offers lots of opportunities and advantages for career development. You can enhance skills you have already and learn new ones.
You'll have the chance to meet experts in their field who have a diverse range of skills, experience and points of view.
We encourage people in different departments to share their skills with others. We look for internal opportunities for knowledge and experience transfer. And we will provide any training that is essential to carry out your role.