Ceramics in the City
After a break of six years, Ceramics in the City returns, a vibrant celebration of ceramics showcasing the work of 45 leading ceramic artists and rising talents.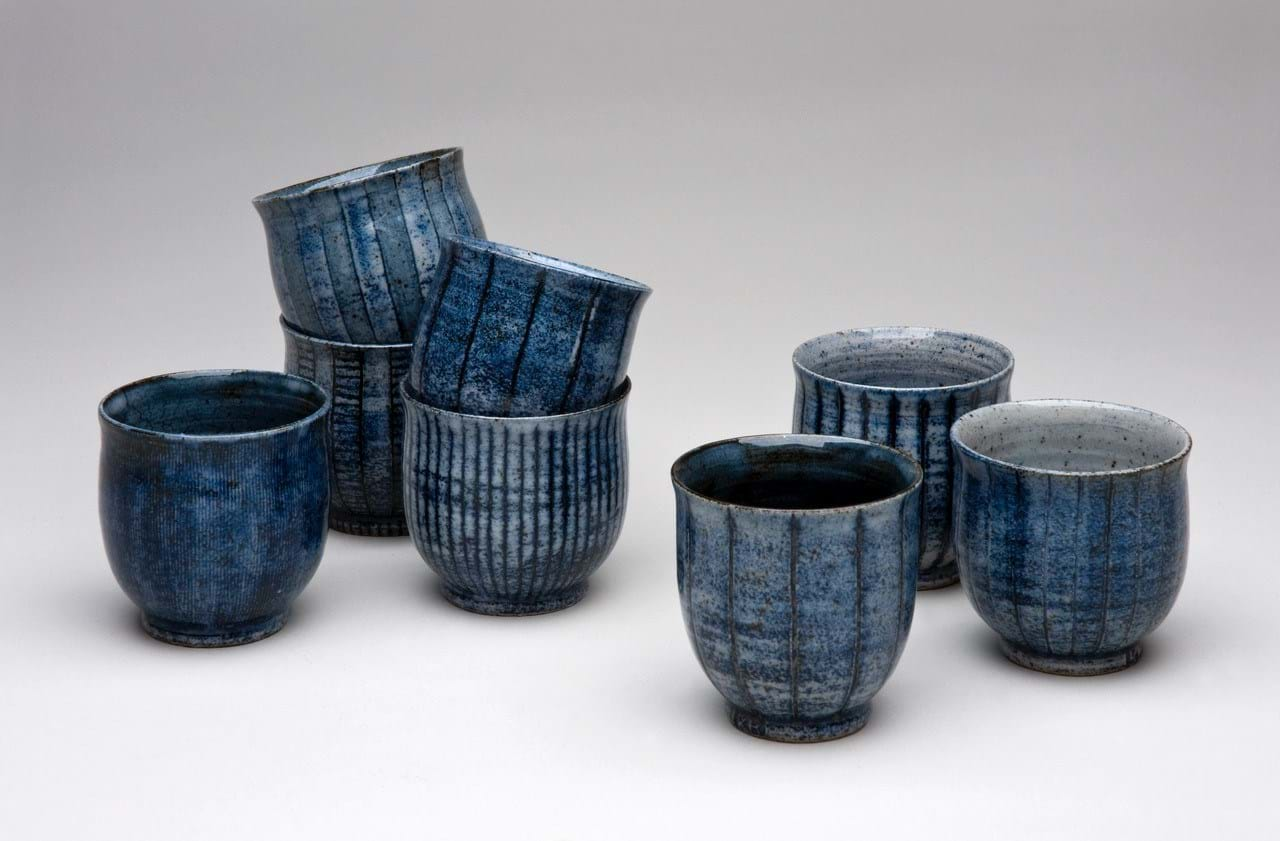 Curated by Karen Bunting, the fair has a selection of ceramic work to suit all budgets. Meet the makers and browse everything from practical tableware and earthy stoneware to vividly painted ornamental objects and striking one-off collector pieces.
Before the official opening, join the private view launch event on Friday 22 September (£5).
---
Friday 22 September 2023 - 6pm | Private view launch event
On Friday 22 September, we're hosting a launch event, offering early bird access to the work on show and the opportunity to meet artists and makers ahead of the fair's official opening the next day. Get your tickets at the link below.
Find out more
About Karen Bunting
Karen was born and brought up in Yorkshire.  She graduated from London University with a degree in chemistry, but quickly realised that this was not the career for her.  After a brief stint programming computers in the early 70's, she discovered pottery and felt she had arrived home.  She had always been someone who enjoyed making, and ceramics was the perfect combination of form and function.  
After working with a potter on the Yorkshire coast, Karen moved to Brixton and set up her first studio in an Acme studio on Acre Lane.  A few years later, she moved her workshop to her home in Hackney and built a gas kiln.  she started reduction firing and this enabled her to develop her work further, utilising the unifying nature of atmospheric firing.  She have lived and worked in Hackney for over forty years and has brought up her children here with her artist husband, Peter Bunting. 
She have been making and selling pots now for nearly fifty years, and have exhibited and sold work in galleries and ceramic events both here and abroad.   
In 2021 she was made an Honorary Fellow of the CPA having been chair of the orgnisation for several years and overseen the move to Bloomsbury.  In 2002 she set up and have since overseen the Ceramics in the City event which is back this year at the Museum of the Home
Date
Saturday 23 September to Sunday 24 September
Time
10am-5pm
Cost
Free
Location
Museum of the Home