Diwali Family Day
Join us for a fun family day of making, dancing and storytelling to celebrate Diwali!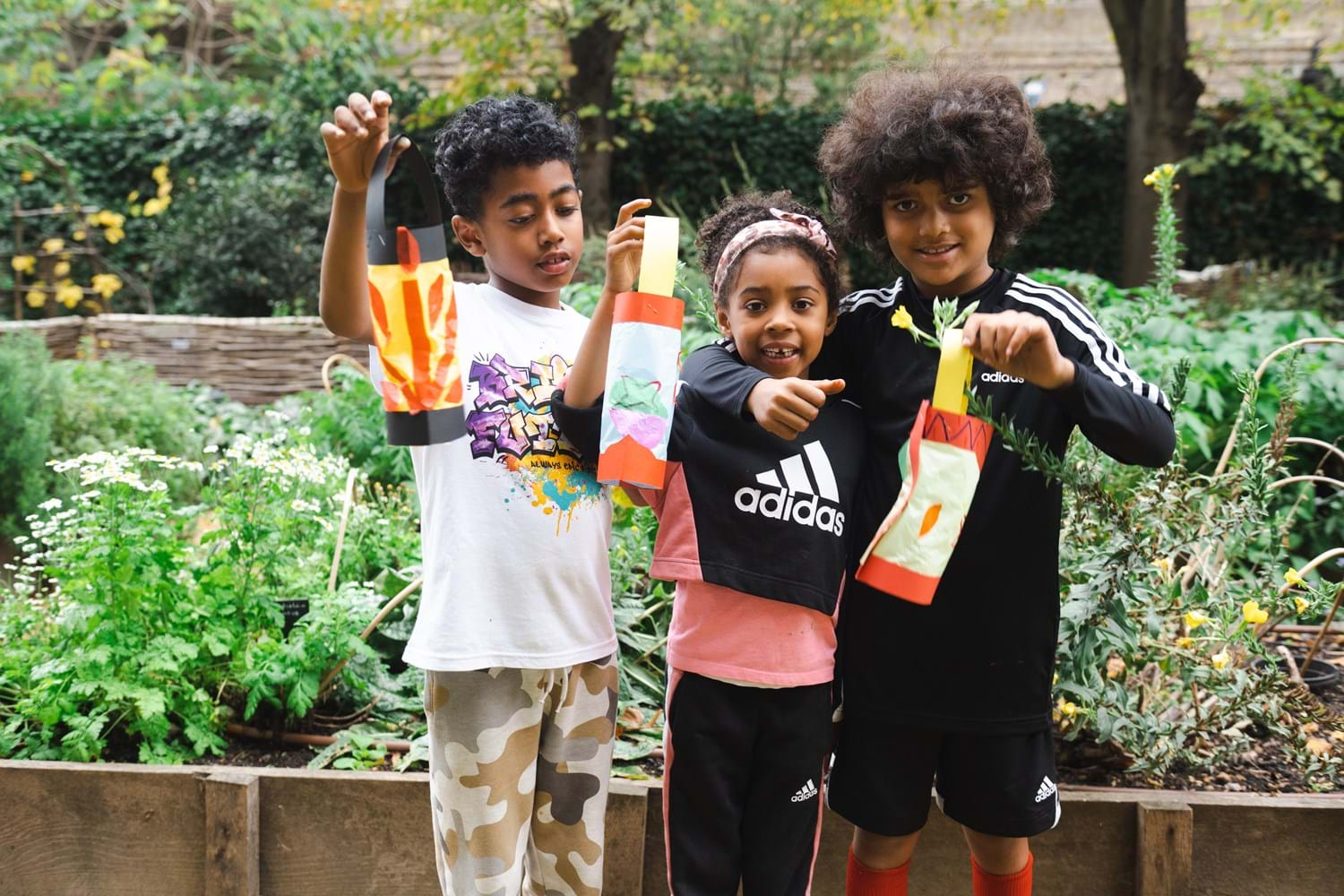 Hayley Madden
On Sunday 19 November, from 11am to 4pm we have enchanting and exciting activities to celebrate the Festival of Lights.
Vaishali Raithatha from Sunshine and Smiles will transport you to a world of wonder through storytelling and guide you through the art of painting beautiful Diya lamps.
PiNS will be at the Museum's Reception, with their super successful Patchy Rangoli activity. 

Bollywood Magic will deliver two child-friendly dancing workshops in our Studio.

Get your groove on and feel like a Bollywood star, with costumes provided for anyone eager to join in the dance extravaganza.
Plus, enjoy the brand-new commission by artist Chila Burman on our garden roof, representing the powerful Hindu god Shiv Ji – and Diwali displays to explore in the Museum.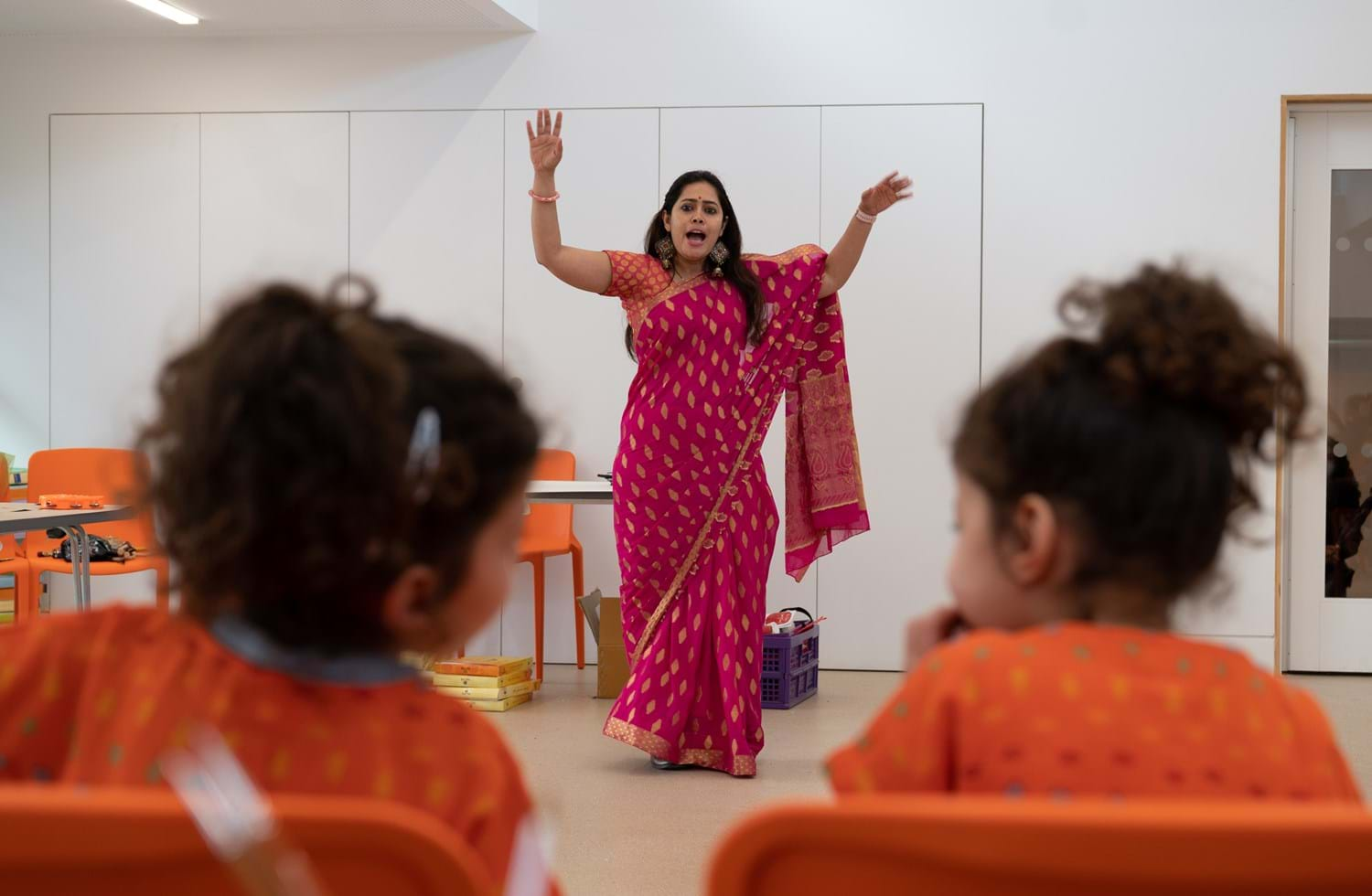 Hayley Madden
About Bollywood Magic
Bollywood Magic offer Bollywood dance teaching services for all ages and abilities, throughout London, UK and globally via their online platforms. Their mission is to reach out to as many people as possible so that everyone can try the popular and fun dance that originates from India.
About PiNS
Bhupinder Singh, professionally known as PiNS, is a multi-disciplinary Indian British artist, designer, curator & educator, with a strong focus on community engagement through the arts.
PiNS explores various application techniques in his work including textiles, fine art, graphic and installation design. Previous clients include YKK, National Archives UK, The Wilson Museum, Salvation Army and Clarks to name but a few. His artwork is now held in important art collections worldwide after successful solo exhibitions in London since 2012 and various mixed shows across the UK. His work has been delivered nationally in libraries, galleries, museums, civic spaces, schools, as well as with youth organisations.
An official BT Artist for the London 2012 Olympic Games, PiNS continues to push creative boundaries through personal work, as well as engaging with community and charity projects, empowering people to explore & develop their own creativity through art-led workshops.
Vaishali Raithatha (Sunshine and Smiles)
Vaishali Raithatha is a professional storyteller and certified Yoga teacher, originally from India, currently living in the UK.
More for families
There is lots for children to see and do at the Museum. Expect a fun-filled day with free trails to follow, sensory explorer bags, and fun throughout the galleries and gardens.
Date
Sunday 19 November 2023
Time
11am-4pm
Cost
Free
Location
Museum of the Home - 136 Kingsland Road, London E2 8EA