Eats & Beats supper club
Join Eats & Beats for a night of celebrating good food, drink and live music! Supports the Museum's Food Equality Campaign for Change.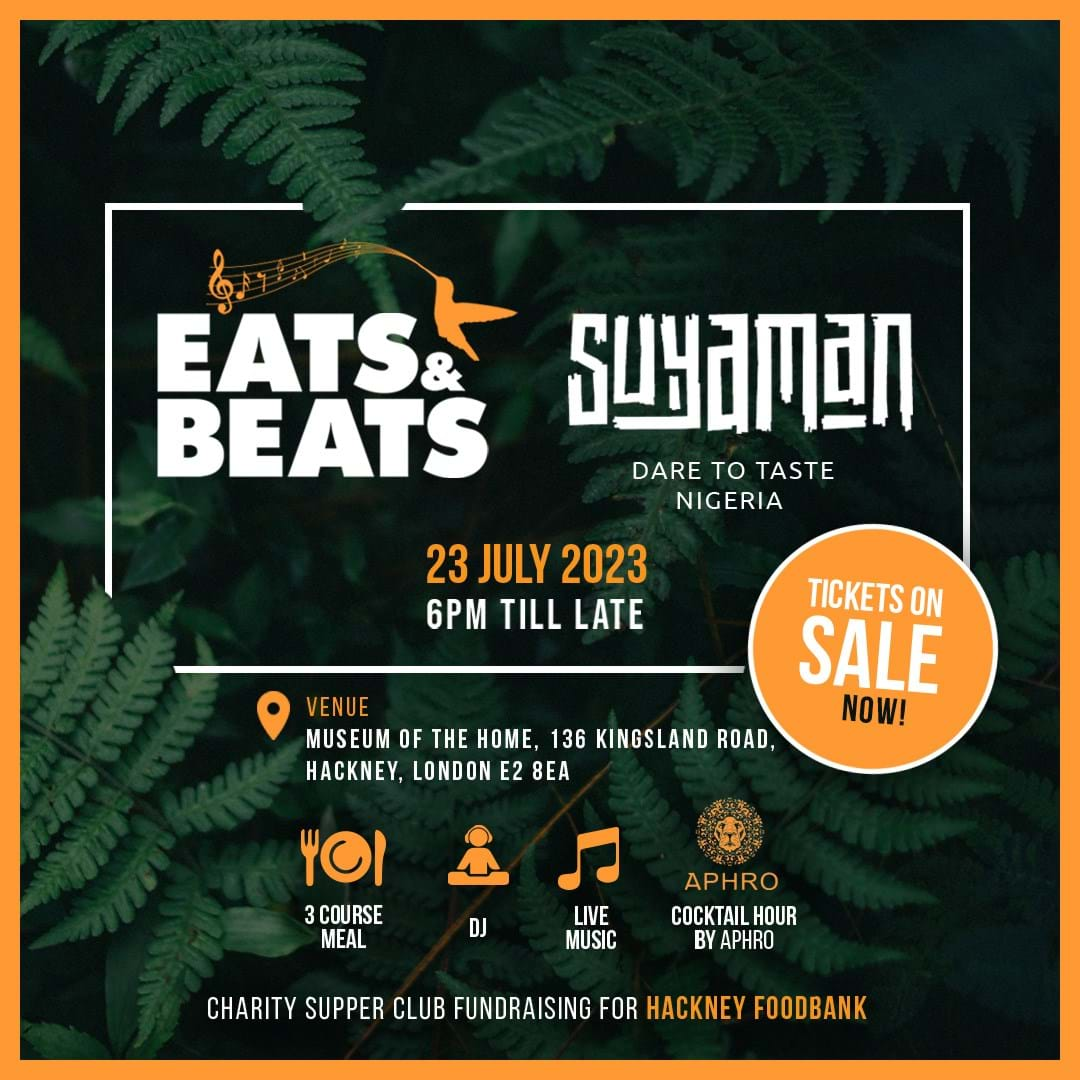 Eats & Beats is coming to Museum of the Home! Following the success of their sold-out events and national campaign with GoDaddy, they're returning with more fresh flavours courtesy of an award-winning chef and a scorching lineup of some of London's most exciting rising stars. The night is a celebration of our love of good food, drink and live music.
This event is part of our Campaign for Change programming and directly supports our partner Hackney Foodbank. There will also be opportunities to support the campaign for Food Equality on the night.
---
Drinks
The exclusive Cocktail Hour will be sponsored by Aphro and their premium Palm Spirit. You will also be able to enjoy a range of alcoholic and non-alcoholic beverages, including Suyaman's "Zobo" Hibiscus infused craft ale.
Eats
Feeding your tastebuds will be Suyaman (https://www.suyaman.uk) fresh from his Soho House residency. His dishes celebrate authentic African cuisine using fresh local produce and indigenous African spices.
Menu
Starters
Plantain Cups with Suya Chicken or Wild Mushroom (v)
Main
Honey Glazed Beef Suya or Plant Based Suya (v), Smokey Jollof Rice, Ata Din Din Sauce & Slaw.
Dessert
"Zobo" Sorbet, Pineapple Puree & Meringue Shards
**Please inform us of any dietary requirements upon completion of your ticket purchase**
Beats
Live entertainment provided by eclectic talent; you won't want to miss! Plus, DJ Rorz spinning on the decks all night.
Please note, this is a ticket only event. Book early and don't miss out.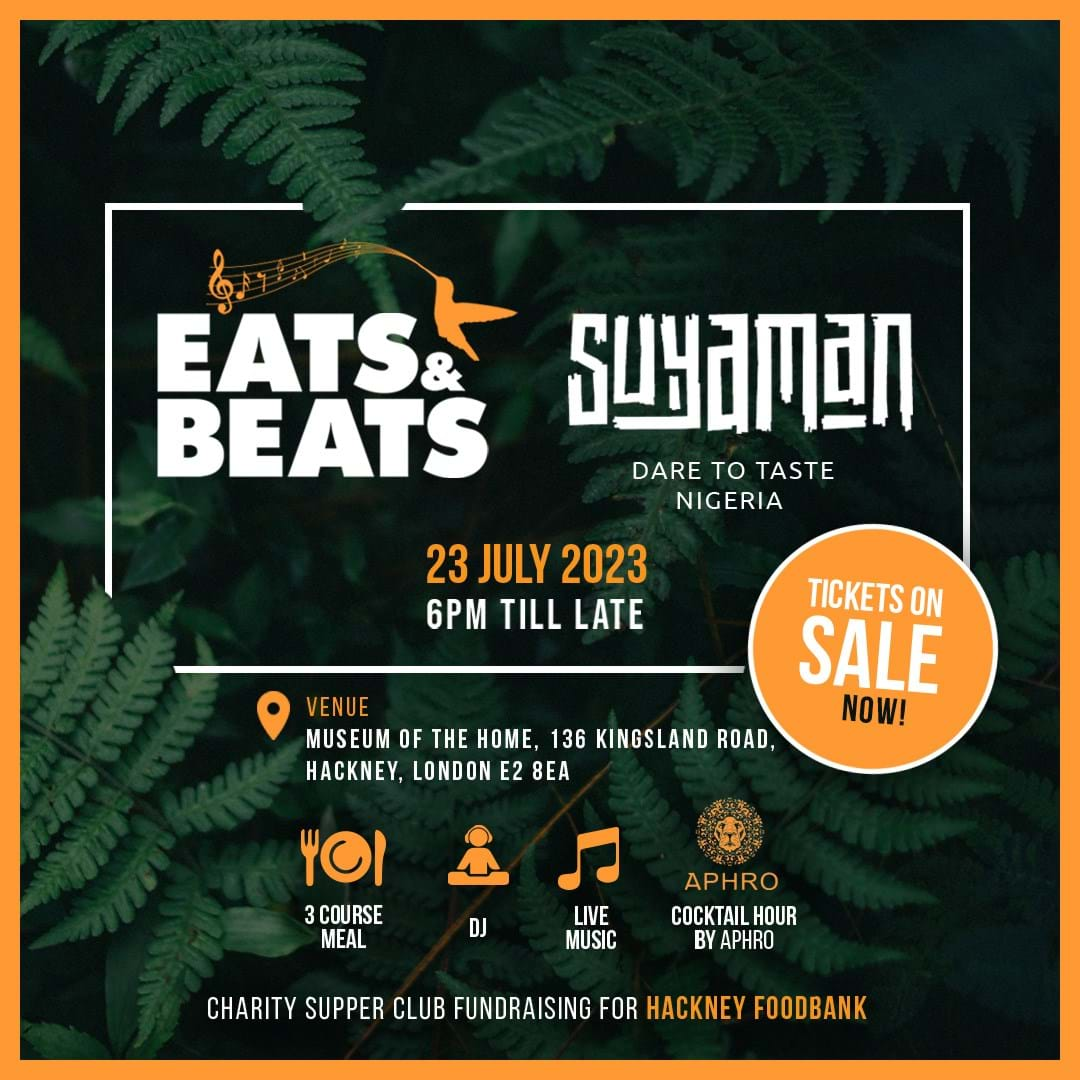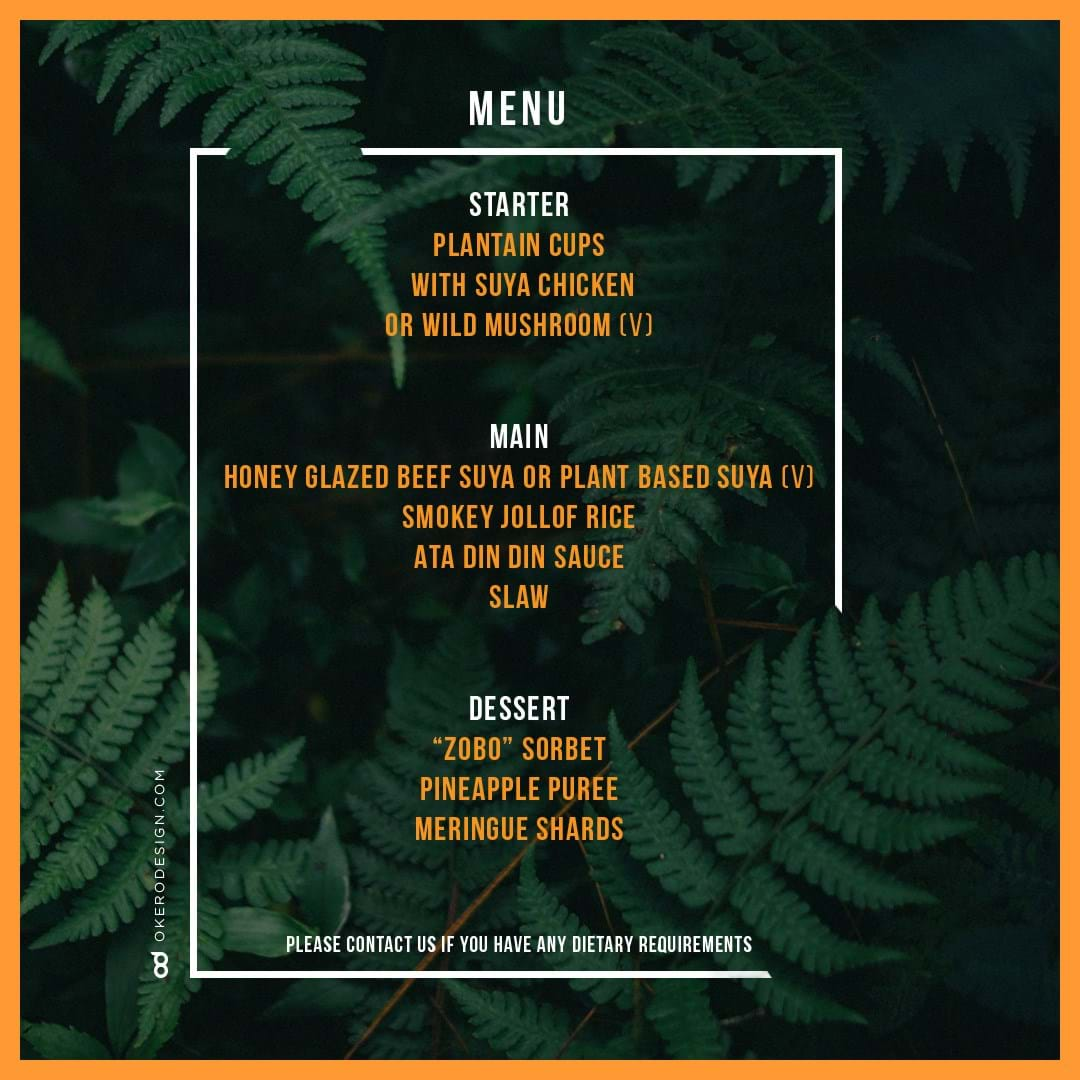 Date
Sunday 23 July 2023
Time
6pm-10.30pm
Cost
£65
Location
136 Kingsland Road, London E2 8EA